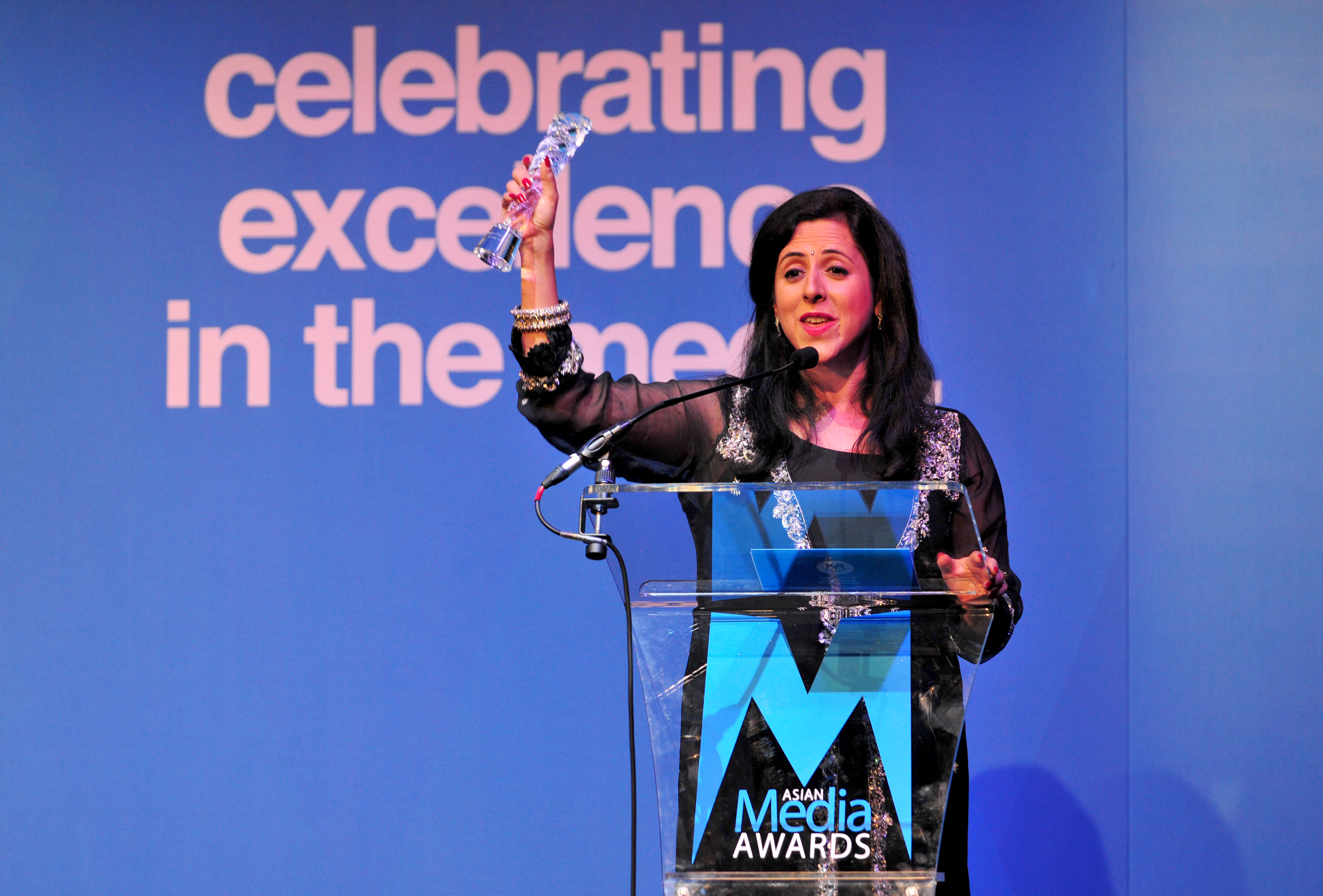 Radio 4 presenter Anita Anand said she was privileged to be chosen as Radio Presenter of the Year at the Asian Media Awards.
The third AMA ceremony took place at the Hilton Manchester Deansgate where stars from TV and radio joined some of the UK's leading journalists, broadcasters and writers.
The radio Presenter of the Year category in 2015 featured some of the most accomplished journalists and broadcasters in their field.
Presenting the award was Phil MacPeake, Director of Operations at the Hilton Manchester Deansgate.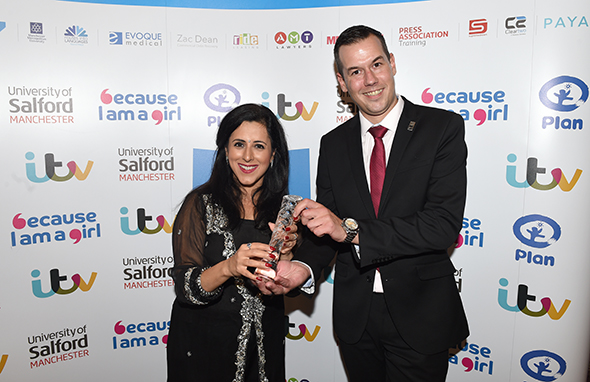 Anita hosts BBC Radio 4's topical phone-in programme Any Answers? which follows the news agenda.
As well other national and international issues her programme has explored the extent of sexual abuse in Rotherham, whether people with strong religious beliefs should be exempt from equality legislation in Northern Ireland, the issue of migrants and the upheavals in Calais and also the attack on a Tunisian beach resort.
The programme relies on Anita's ability to engage with ordinary members of the public, challenging inaccuracy and prejudice, whilst also having the emotional intelligence to draw out their often very personal stories.
Elsewhere on Radio 4, Anita has presented Midweek, Saturday Live, The Westminster Hour and Beyond Westminster.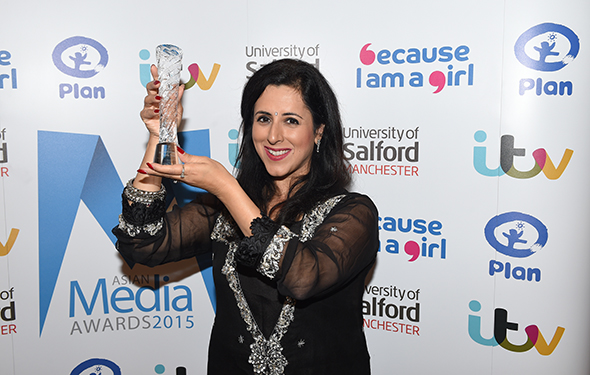 Accepting the award Anita said, "Can I just say what an honour and privilege it is to win this.
"This is one of the best events of the year because you meet so many people you haven't seen for a very long time.
"I see faces from my broadcasting past, but more importantly faces of the future.
"There is so much young talent in this room tonight.
"We have a wonderful team of girls who make this programme. It is an all woman cast. For somebody who is an ardent feminist, it's girl power! Thank you very much indeed."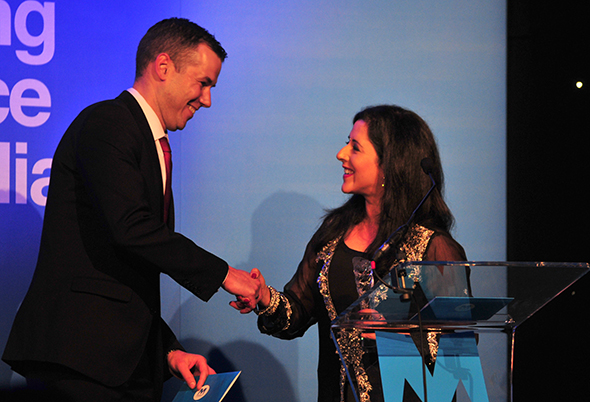 The Asian Media Awards took place on Thursday October 29 at the Hilton Manchester Deansgate.
The University of Salford were premier sponsors and partners to the event included ITV, MediaCom & Press Association Training.
The 2015 AMA's supported Plan UK's 'Because I am a Girl' Campaign.
The Asian Media Awards 2015 were supported by University of Salford, Hilton Manchester Deansgate, Carter Law Solicitors, Manchester Metropolitan University, Routes into Languages, Evoque Medical, Zac Dean, Ride Leasing, AMT Lawyers, ITV, MediaCom, Press Association Training, Supreme Dream Events, Cleartwo, Payal, Plan UK & Because I Am A Girl.