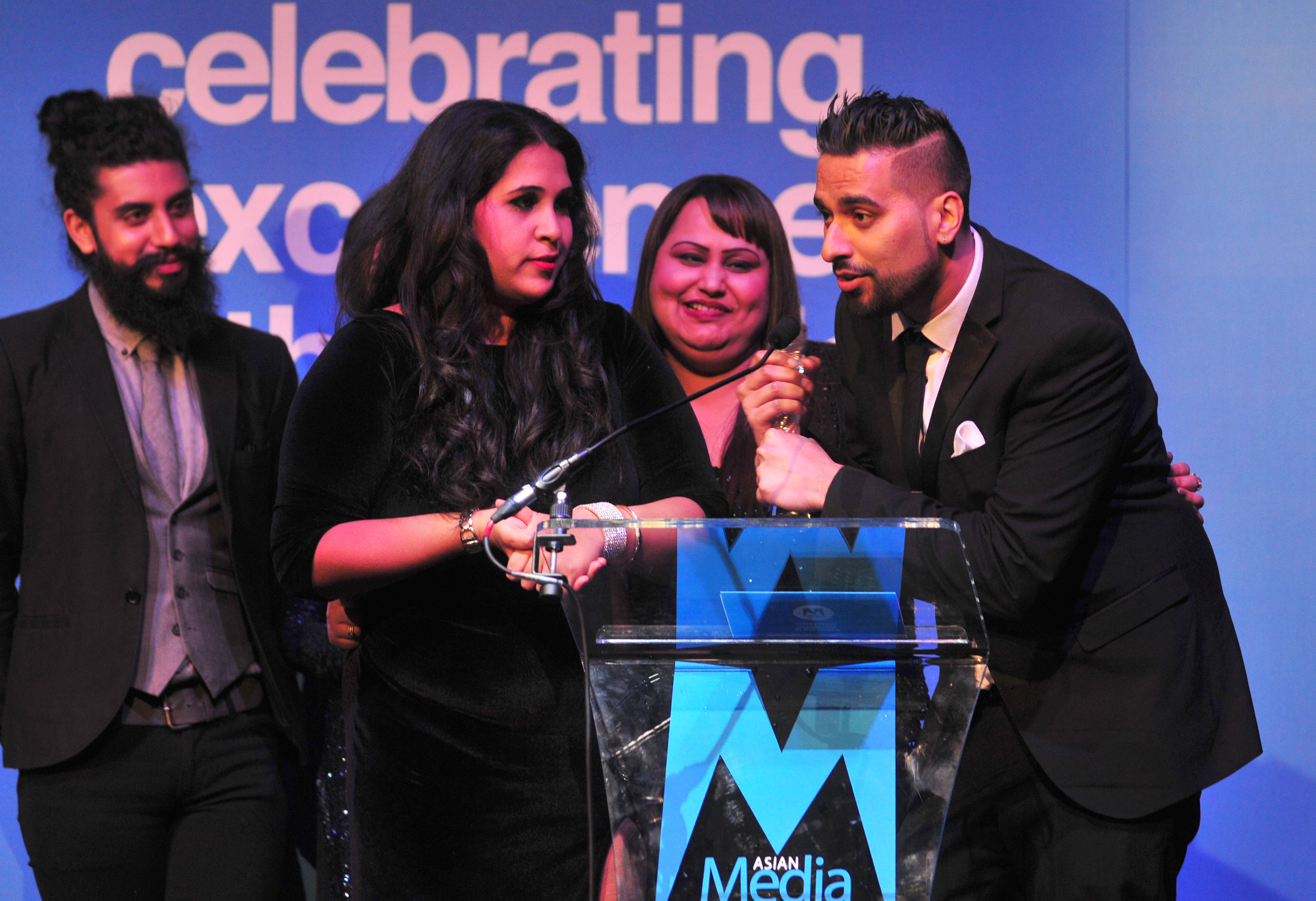 Sabras Radio won the AMT Lawyers sponsored Regional Radio station of the Year award at this year's Asian Media Awards.
The win coincides with the stations 20th anniversary.
The third AMA ceremony took place at the Hilton Manchester Deansgate where stars from TV and radio joined some of the UK's leading journalists, broadcasters and writers.
The award was presented on behalf of AMT Lawyers by Harry Potter actress Afshan Azad and model Zaf Shabbir.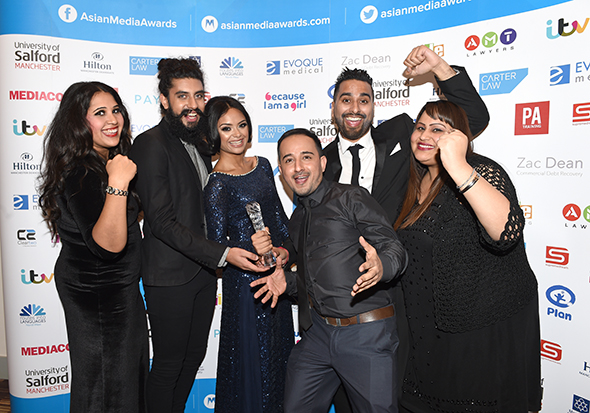 Sabras Radio is a broadcast radio station in Leicester providing South Asian music and culture.
The majority of the schedule is presented in Hindi and English. There are also speciality shows broadcasting in Bengali, Gujarati and Punjabi.
The finalists in the Regional Radio Station also included Asian Sound Radio, Asian Star Radio, Sunrise Yorkshire and Unity 101 Community Radio.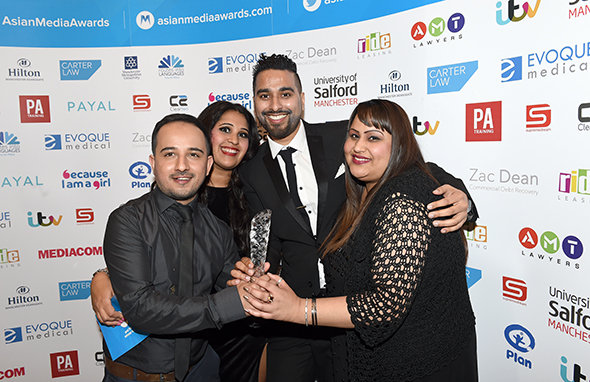 Raj Baddhan, presenter on Sabras Radio said, "Thank you very much for supporting Sabras Radio.
"Thank you to all our listeners that make Sabras Radio what it is, and thank you to the advertisers as well.
"Twenty years this year Sabras Radio  has been running in the east Midlands and we're very proud of what we have done.
"This award shows what we have done!"
Asjad Hussain, Partner at AMT Lawyers said, "We are delighted to be supporting the Asian Media Awards for the third year.
"Congratulations to all the winners and the finalists who are doing some fantastic work."
The Asian Media Awards took place on Thursday October 29 at the Hilton Manchester Deansgate.
The University of Salford were premier sponsors and partners to the event included ITV, MediaCom & Press Association Training.
The 2015 AMA's supported Plan UK's 'Because I am a Girl' Campaign.
The Asian Media Awards 2015 were supported by University of Salford, Hilton Manchester Deansgate, Carter Law Solicitors, Manchester Metropolitan University, Routes into Languages, Evoque Medical, Zac Dean, Ride Leasing, AMT Lawyers, ITV, MediaCom, Press Association Training, Supreme Dream Events, Cleartwo, Payal, Plan UK & Because I Am A Girl.