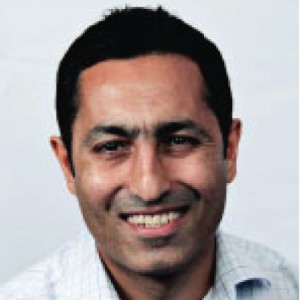 Board Director, MediaCom
Sanjay Shabi is a Board Director at MediaCom, since joining there in 2001 as an Associate Director.
Aside from his mainstream media implementational planning and buying responsibilities, he has carved a niche by promoting more broadly the value and importance of mainstream advertising to diverse communities. This was spearheaded by the launch of CultureCom near the turn of the millennium, which was established as MediaCom's ethnic targeting division, the first of its kind within the UK's Top 10 mainstream media agencies.
Sanjay is a respected commentator on ethnic marketing matters in media, including Sky News, CNBC, The Guardian, The Financial Times, BBC Radio and various ethnic media brands.
Previously serving as a core member of IPA Diversity, Sanjay has co-contributed to its past reports like The New Britain which sought to provide an ethnic marketing blueprint for the IPA's member advertising agencies.
Amongst other accolades, Sanjay has featured in the Asian Media Group's Power 101 that ranks the UK's most influential South Asians. He is a firm advocate of the Asian Media Awards having been a member of its judging panel since its creation.