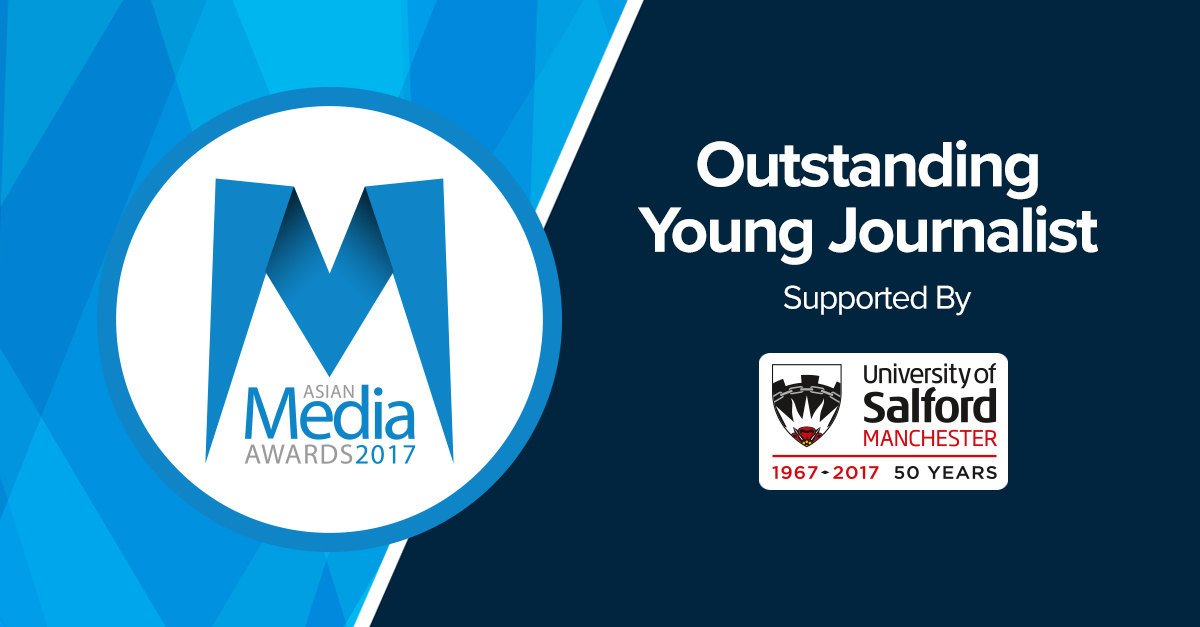 The University of Salford is proud to support the Outstanding Young Journalist Award as part of our commitment to inspiring and developing the next generation of journalists.
Our journalism programmes at the University's state-of-the-art MediaCityUK building, alongside the BBC and ITV, are among the best in the UK, with unrivalled connections to the industry.
Entrants to the AMA's Outstanding Young Journalist Award over recent years simply confirm what our team of experienced practitioners know from the 450 students they teach – that talented young people remain determined to make a difference in the profession.
The quality of applications for the award has made judging extremely difficult as Asian newspaper, web, TV and radio reporters have tackled a range of important issues including those relating to gender, women's rights and drug abuse such as alcoholism.
Their work has also been published and broadcast across the world at organisations such as the BBC, ITV, Huffington Post and BuzzFeed.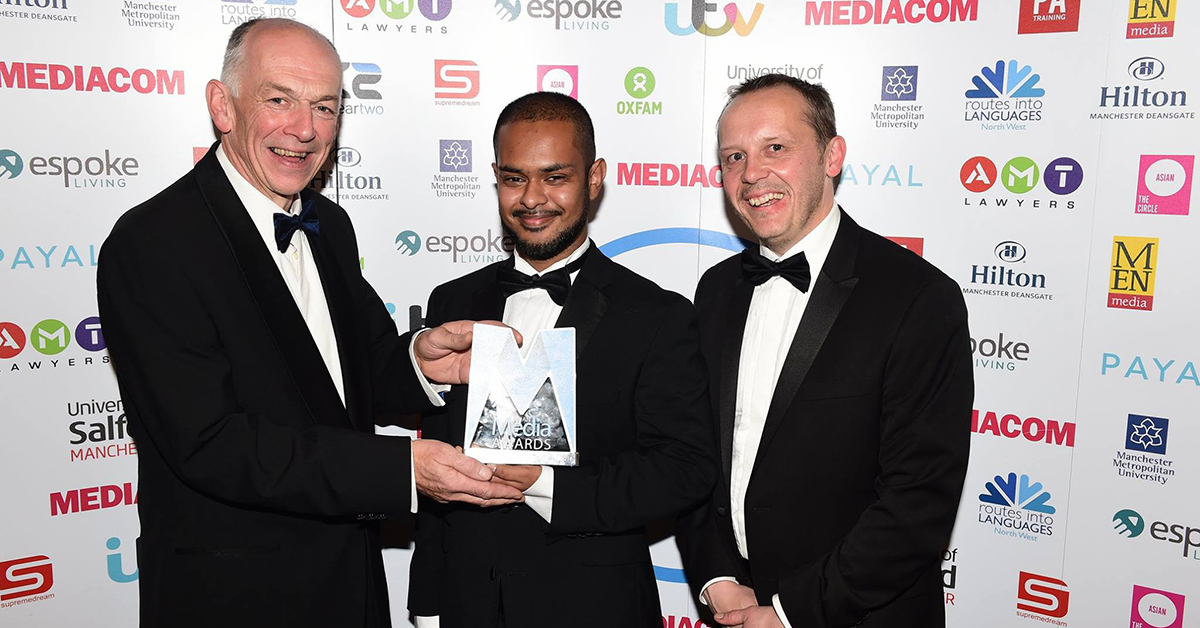 Last year's winning portfolio from Kaamil Ahmed shone a light on the issues often ignored by politicians and gave a real voice to the voiceless – journalism at its very best.
His work for the Anadolu news agency in Jerusalem included a feature about Ahmad, a four-year-old boy left orphaned by a petrol bomb attack in the West Bank which killed his parents and baby brother.
Another story revealed the forgotten generation of young Muslim men all taken from their loved ones in a Bangladesh refugee camp by human traffickers.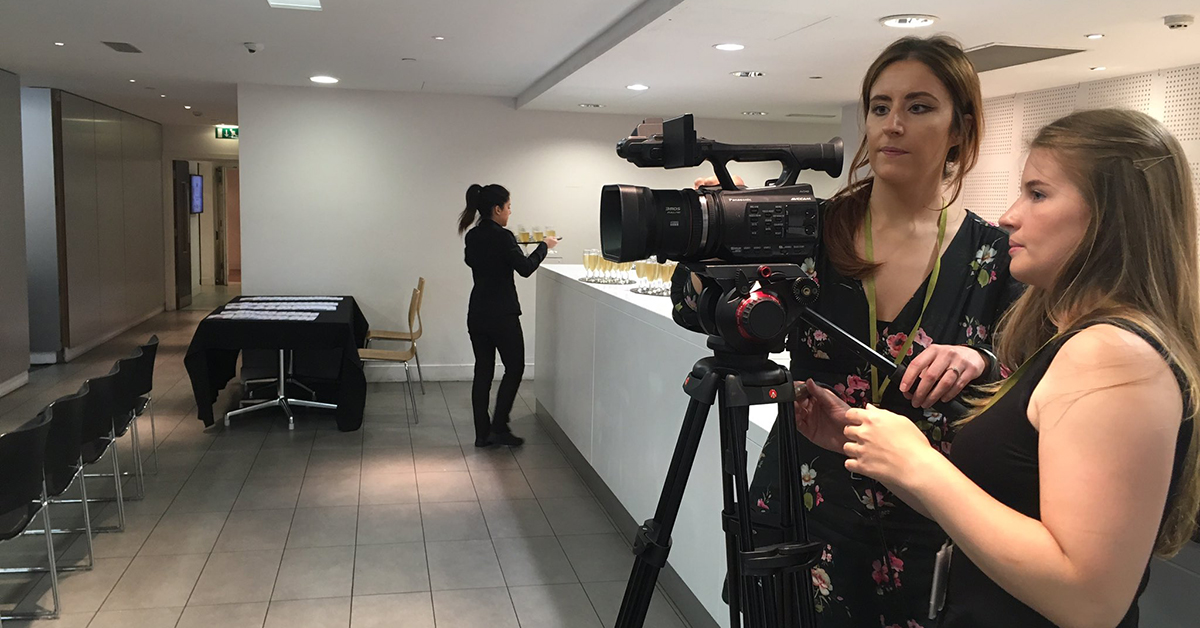 Judge Paul Broster, the University's Director of Journalism, Politics and Contemporary History, said: "The work I judge and the endeavour we see every day from our own students is further proof that a new generation is as keen as ever to inform the public and hold power to account.
"It's also an exciting time to work in journalism as new and emerging technology gives us the opportunity to tell stories in so many ways and on so many platforms.
"The only difficulty I have in judging is that there are so many potentially deserving winners."
The University's BA Journalism course is accredited by the Broadcast Journalism Training Council (BJTC) and the MA Journalism programme is accredited by the National Council for the Training of Journalists (NCTJ).
We work with a wide variety of organisations including the BBC, ITV, Key 103, Trinity Mirror (including the Manchester Evening News), Telegraph Media Group (including the Daily Telegraph), Manchester United and Lancashire Cricket Club.
A number of these companies also provide professional engagement opportunities, such as work placements, guest lecturers and industry visits.
Recent Salford graduates include BBC journalist Amber Haque, BBC Sport's Kal Sajad and BuzzFeed Senior News Reporter Hannah Al-Othman.
Paul added: "I'm proud that Salford is now recognised by many in the industry as a centre of excellence for journalism education and that so many of our graduates work in the industry. We want to inspire new talent and supporting young people in the Asian community is a key part of that."
---
This year's Asian Media Awards returns to the Hilton Manchester Deansgate on Wednesday October 25 2017.
Previous recipients of an Asian Media Award include Krishnan Guru-Murthy, Waris Hussein, Art Malik, Mehdi Hasan, Nina Wadia and Anita Anand.
The University of Salford are premier sponsors and partners to the event include ITV, MediaCom, M.E.N, Press Association Training & Primesight.
The official Charity Partners for 2017 are Sightsavers.
The event is also supported by Manchester Metropolitan University, Routes Into Languages, AMT Lawyers, Hilton Manchester Deansgate, Supreme Dream Events, Payal and Cleartwo.