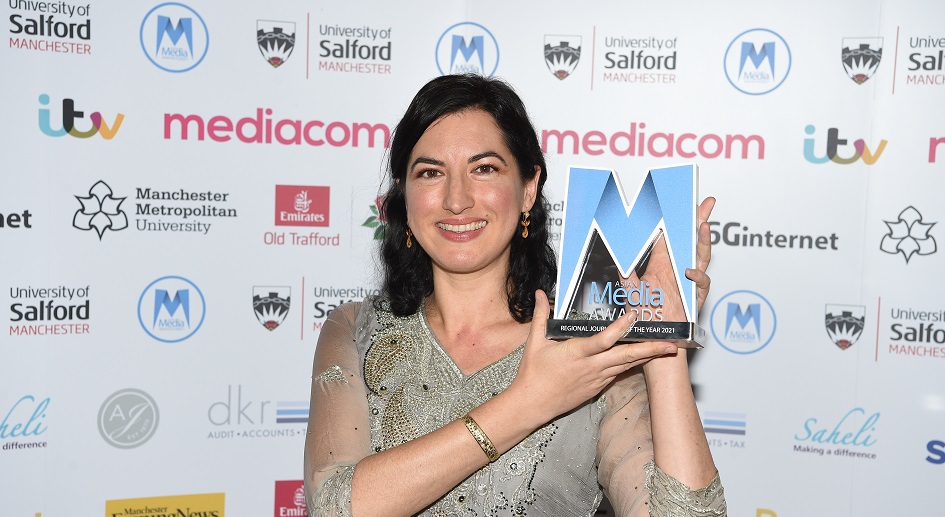 ITV Central reporter and presenter Yasmin Bodalbhai won the Regional Journalist of the Year honour at the 2021 Asian Media Awards.
The 9th Asian Media Awards ceremony took place at the Emirates Old Trafford on Friday night (October 29) with Good Morning Britain presenter, Adil Ray and Eastenders star Jaz Deol also amongst the winners.
The 2021 Asian Media Awards are supported by the University of Salford and were hosted by Sky Sports news presenter Bela Shah.
The Regional Journalist of the Year award was supported by Seheli, official charity partner at the ceremony.
Yasmin is a reporter for ITV Central and ITV News and worked extensively to highlight victims of social injustice during the qualifying period. As well as breaking news report she has produced some of the programmes most compelling pieces.
An investigation on child mental health took months of research to finalise and featured a number of families who had been let down by support services.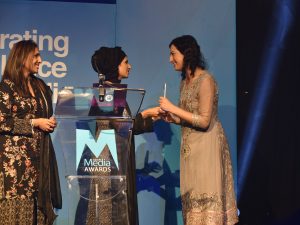 ITV dedicated a special programme to the report. She led an investigation into the scandal over driving tests during lockdown and how flooding had affected the Muslim cemetery.
During the lockdown she pressed local government officials over their handing of the pandemic as heard from junior doctors on the front line during one-year special. Yasmin also willingly embraces new technology to help tell stories in a different way, using drones, go pros, and the 360 go pro when producing pieces.
Speaking to Emma Mohammad on the night Yasmin said: "It's a hard one, isn't it? The award is for the work that you've done in the year, but everything you've ever done contributes to get to that place.
"In terms of what I've done last year, the biggest thing is all about the lack of help for children who have bad mental health issues. There's no funding for it.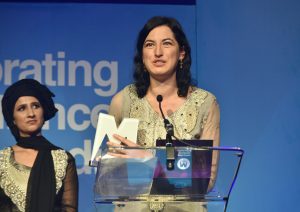 "We did a big investigation that went on for a few months and as a part of that, we had to find lots of families that would open up their hearts to us.
"I think probably a lot of the award was for that investigation, because it was quite a difficult piece of journalism. You can't really take it just for yourself because you didn't do it all yourself. You did it as part of a team.
"There's a lot of people. So, right down from the head of news, who is very much the person who will say 'yes' or 'no' to a story."
"A big story that's difficult to pull off requires somebody who's brave to take a risk and say 'Do you know what? You're going to need a bit of time for this and you may not get anything else at the end of it, but I'm going to let you have that time, and we're going to try and make this happen."