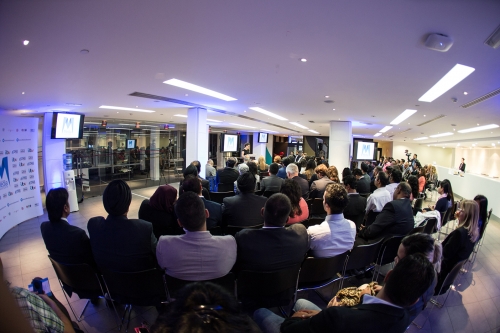 Four of the most innovative Asian news, entertainment and music websites in the UK are featured in our Best Website category in 2014.
The 2014 list includes 2013 recipients of this award, Desiblitz.com. The online magazine delivers updated content to primarily British Asian communities in the UK and world-wide.
Bizasia.com features breaking media and entertainment news and opinions from across the world. It is also a leading resource for the latest media features and comment.
Set-up in 2006, Simplybhangra.com has become one of, if not the leading music website in the UK. It features breaking music news, artist interviews and updates on events.
And finally, UKasiaonline is a dedicated news and opinion portal featuring content from the UK and across South Asia. It includes comprehensive features and interviews conducted by a team of journalists and columnists.
Best Blog Category 2014
The Best Blog and Commentary category this year includes Look! A Singh.com which celebrates Sikhs in the media. The site was set up in 2012 to track and log all Sikhs on TV.
AsianCultureVulture.com includes articles to highlight and showcase creative work by South Asians. It includes exclusive pieces on Art (visual), Books, Film, Music/Dance, TV and Theatre.
The RedNoteBook.Co.Uk is the brainchild of freelance fashion and personal stylist Mandavi. She launched her site to express her creativity through fashion and styling and it features a range of original columns and picture content.
Columnist and writer Priya Mulji explores issues relating to love, dating, relationships and lifestyle. Priya's Blog which has also been featured in various publications, sees her interview a range of personalities and share her outlook on life.
The finalists for the 2014 Asian Media Awards were announced at ITV, The London Studios.
The event sponsored by Asons Solicitors and the University of Salford was attended by invited finalists, partners and special guests.
You can view the full finalist shortlist here.
The Asian Media Awards take place at the Hilton Deansgate Manchester on 28 October 2014.
The Asian Media Awards 2014 is supported by Asons Solicitors, University of Salford, Hilton Hotels,  Manchester Metropolitan University, Routes into Languages, ITV, Mediacom, Press Association Training, Supreme Dream, Cleartwo, Karma Foods, AMT Lawyers & Studio 4 Photography.
Photo by Saty Singh – Studio 4 Photography