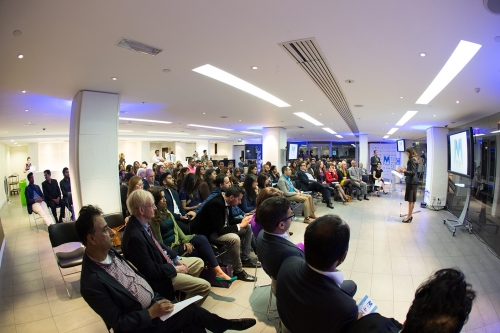 The 2014 Journalist of the Year category features some of the leading media professionals from across the UK.
Anushka Asthana is Sky News' Political Correspondent based in London. Previously a columnist and chief political correspondent for The Times, Anushka has presented and reported on some of the biggest breaking political news stories of the year.
Shekhar Bhatia is one of the UK's most experienced journalists and is presently with the Evening Standard.  In recent years he has also produced exclusive documentaries for Channel Four's Cutting Edge, Dispatches and the BBC's Panorama.
Asjad Nazir is a long serving entertainment journalist who has worked within the Asian media industry at the highest levels. He presently writes for the Eastern Eye newspaper and his work has featured on several other websites and titles.
Presenter and reporter Catrin Nye has been at the forefront of producing some of the main investigative features on the BBC Asian Network during the past 18 months. This has included news features such as 'Destination Syria' and 'The Caliphate.'
Abul Taher has been a staff reporter at the Mail on Sunday for the past four and a half years during which time he has investigated a series of groundbreaking stories. He was formerly a writer for the Sunday Times for six years and the Metro.
Sangita Myska  is a BBC Network News Correspondent and presenter and has worked on a huge range of other TV and Radio current affairs and factual programmes. She is a regular presenter on BBC Radio 4's series, Lives in a Landscape.
The finalists for the 2014 Asian Media Awards were announced at ITV, The London Studios.
The event sponsored by Asons Solicitors and the University of Salford was attended by invited finalists, partners and special guests.
You can view the full finalist shortlist here.
The Asian Media Awards take place at the Hilton Deansgate Manchester on 28 October 2014.
The Asian Media Awards 2014 is supported by Asons Solicitors, University of Salford, Hilton Hotels,  Manchester Metropolitan University, Routes into Languages, ITV, Mediacom, Press Association Training, Supreme Dream, Cleartwo, Karma Foods, AMT Lawyers & Studio 4 Photography.
Photo by Saty Singh – Studio 4 Photography