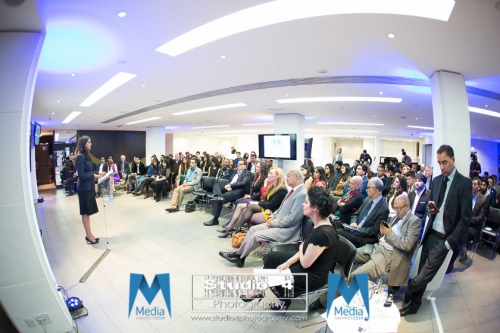 Investigations into child trafficking, the plight of asylum seekers and childless couples make up the list in this year's Asian Media Awards Best Investigation category.
The subject matter is again varied and aims to explore a range of issues.
A documentary by Sangita Myska aired on Radio 4 examines the lives of those who try to have a child but never succeeded – a situation that affects nearly a quarter of women born in the 1970s.
In 'My Brother the Terrorist' filmmaker Robb Leech explores his stepbrother Rich's transformation from a 'middle-class young man' to a convicted terrorist. The two grew up in the English seaside town of Weymouth, Dorset before Rich took a different life path, eventually being jailed on terrorism charges. The film is by Grace Productions.
A hard hitting investigation into child trafficking in India, part of the 'Ross Kemp's Extreme World' series on Sky 1 is also shortlisted. The programme aired earlier in 2014 investigated the sex-trafficking industry where girls and young women go missing every year and are forced into a life of prostitution in India's major cities.
'The Detained' aired on BBC Asian Network looks into the plight of those 'left in limbo' at the UK's immigration detention centres every year.  Journalists are not allowed to film or record inside meaning life inside can only be described by those who have left – or over the phone from inside. The documentary is by Catrin Nye with research by Stephanie Harvey.
A three-part series, 'Three Pounds in my Pocket' examines the untold story of migrants who came from the Indian subcontinent to post-war Britain. The documentary by Kavita Puri hears of the arrival of the men in the 1950's and their first impressions of Britain; and the stories of the women and children who came in the 50's and 60's.
The finalists for the 2014 Asian Media Awards were announced at ITV, The London Studios.
The event sponsored by Asons Solicitors and the University of Salford was attended by invited finalists, partners and special guests.
You can view the full finalist shortlist here.
The Asian Media Awards take place at the Hilton Deansgate Manchester on 28 October 2014.
The Asian Media Awards 2014 is supported by Asons Solicitors, University of Salford, Hilton Hotels,  Manchester Metropolitan University, Routes into Languages, ITV, Mediacom, Press Association Training, Supreme Dream, Cleartwo, Karma Foods, AMT Lawyers & Studio 4 Photography.