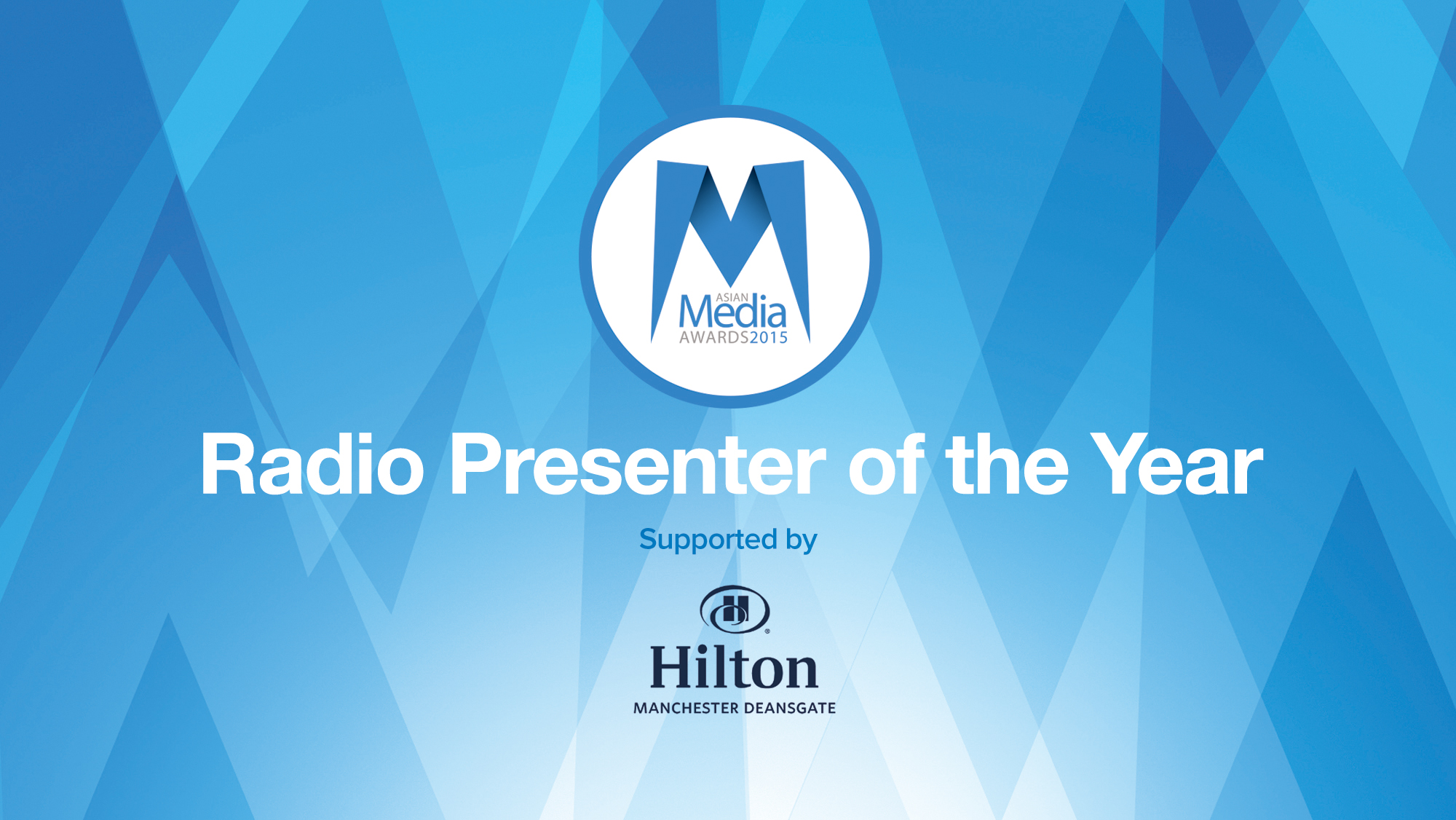 This year the Radio Presenter of the Year category includes some of the most accomplished journalists and broadcasters in the country.
Anita Anand hosts BBC Radio 4's topical phone-in programme Any Answers? which follows the news agenda.
Anushka Arora has brought her wide knowledge and experience to Sunrise London.
In 2015 DJ Neev has continued to break new ground and is now officially the most listened to Asian presenter on commercial radio, reaching 1.72 million listeners across the UK weekly.
Nihal's lively daily talk show on the BBC Asian Network has raised controversial issues and looked to engage audiences from the country.
Yasmeen Khan presents two different shows on BBC Three Counties and BBC Radio London. The BBC Radio London show is a live mainstream four-hour Saturday night late show that includes an hour with a news-reviewer guest and three hours of live calls.
The Asian Media  Awards  take place  on Thursday October  29 at the Hilton  Manchester Deansgate.
The University of Salford are premier sponsors and partners to the event include ITV, MediaCom & Press Association Training.
The 2015 AMA's will be supporting Plan UK's 'Because I am a Girl' Campaign.
The Asian Media Awards 2015 is supported by University of Salford, Hilton Manchester Deansgate, Carter Law Solicitors, Manchester Metropolitan University, Routes into Languages, Evoque Medical, Zac Dean, Ride Leasing, AMT Lawyers, ITV, MediaCom, Press Association Training, Supreme Dream Events, Cleartwo, Payal, Plan UK & Because I Am A Girl.
For further information please e-mail umbreen@asianmediaawards.com.