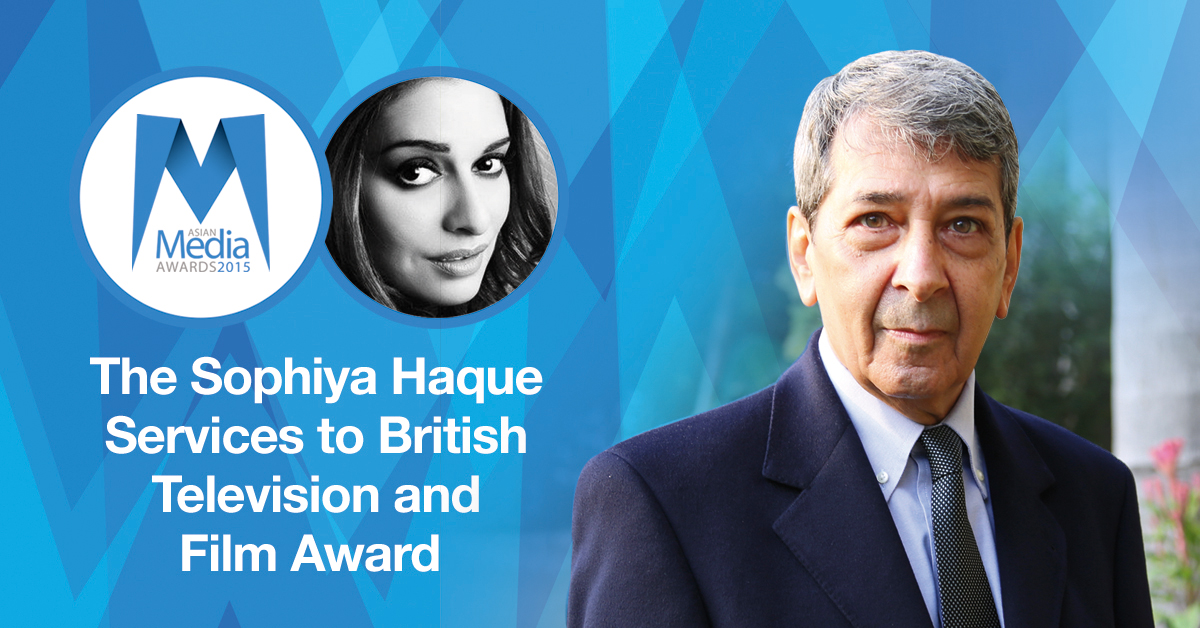 Roshan Seth will be honoured with the Sophiya Haque Services to British Television & Film Award at this year's Asian Media Awards.
Roshan has been one of the most recognisable faces in both British film and television for over 40 years.
During that time he has featured in some of the most celebrated films, dramas and stage productions.
However, for someone who was also an accomplished journalist, his journey was not without the obstacles beset for many artists of his generation.
He was encouraged to return to the screen after returning to India by Sir Richard Attenborough in the early eighties.
Roshan went on to become part of a stellar cast in the award-winning 'Gandhi' where he played the role of an Indian leader of the Indian Independence Movement Pandit Jawaharlal Nehru.
It was a role that saw him receive much praise.
The Hollywood blockbuster, Indiana Jones and the Temple of Doom followed and soon after My Beautiful Laundrette.
He co-starred in Hanif Kureishi's directorial feature debut, London Kills Me (1991) and also played the part of Karim's father, Haroon, in the four-part television serial The Buddha of Suburbia.
His film roles have been complimented by a range of characters on British Television.
Roshan said, "It is never too late to receive recognition for work that, in my particular place and circumstances, has taken a lifetime to learn.
"By trial and error, by defeat and humiliation, by a relentless mining of my limited intellectual and physical resources and by holding on even when letting go seemed to me the only sensible thing to do, have I learned my lessons.
"Show me an actor that does not seek appreciation; that does not want recognition; that will not be delighted to receive an Award for the work he or she has done.
"I am grateful to Britain for the opportunities it has given me to learn, to work with so many talented people and to strive for the very highest levels of artistic achievement.
"I am not finished with learning. Still will I fan the flames in the hope that one day Roshan Seth will produce fire. As Thomas Hardy tells us in "Tess of the D'Ubervilles": 'By experience we find out a short way by a long wandering.'
The Asian Media  Awards  take place  on Thursday October  29 at the Hilton  Manchester Deansgate.
The University of Salford are premier sponsors and partners to the event include ITV, MediaCom & Press Association Training.
The 2015 AMA's will be supporting Plan UK's 'Because I am a Girl' Campaign.
The Asian Media Awards 2015 is supported by University of Salford, Hilton Manchester Deansgate, Carter Law Solicitors, Manchester Metropolitan University, Routes into Languages, Evoque Medical, Zac Dean, Ride Leasing, AMT Lawyers, ITV, MediaCom, Press Association Training, Supreme Dream Events, Cleartwo, Payal, Plan UK & Because I Am A Girl.
For further information please e-mail umbreen@asianmediaawards.com.
About The Award
The Sophiya Haque Award for Services to British Television is a category named in tribute to the late Coronation Street actress, who died of cancer earlier aged 41in 2013.
The talented actress starred in the popular soap as barmaid Poppy Morales. She also featured in a number of West End shows included Bombay Dreams, The Far Pavilions and Wah! Wah! Girls.