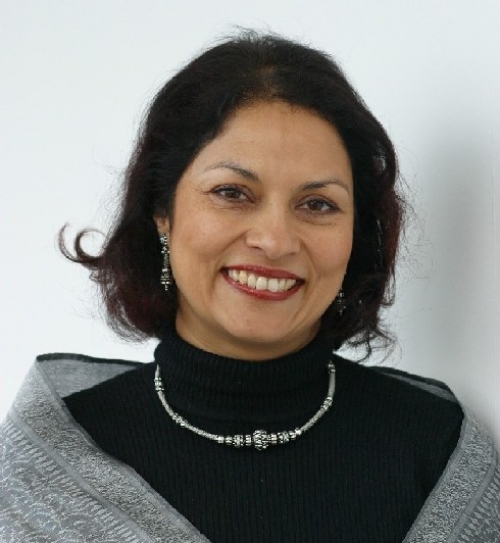 Anita Bhalla OBE has accepted our invitation to join the Asian Media Awards judging panel.
Anita's media career spans 30 years from presenting Channel 4's Eastern Eye to over 26 years with the BBC.
From being one of the first regionally based bi-media correspondents, setting up the Asian Network to being Head of Political and Community Affairs in England to Head of the BBC's Public Space Broadcasting and the President of Circom (a European wide group of public service broadcasters).
Anita is currently Chair of the Creative City Partnership, Director of Greater Birmingham and Solihull LEP (Local Enterprise Partnership), Chair of INIVA (Institute of International Visual Arts) and Chair of Performances Birmingham PLC (Town Hall and Symphony Hall).
Anita has won several awards including the CRE's Race in the Media National Television News Award and the Windrush Broadcaster of the Year.
in 2009 she was awarded an OBE for her services to Broadcasting and Communities.