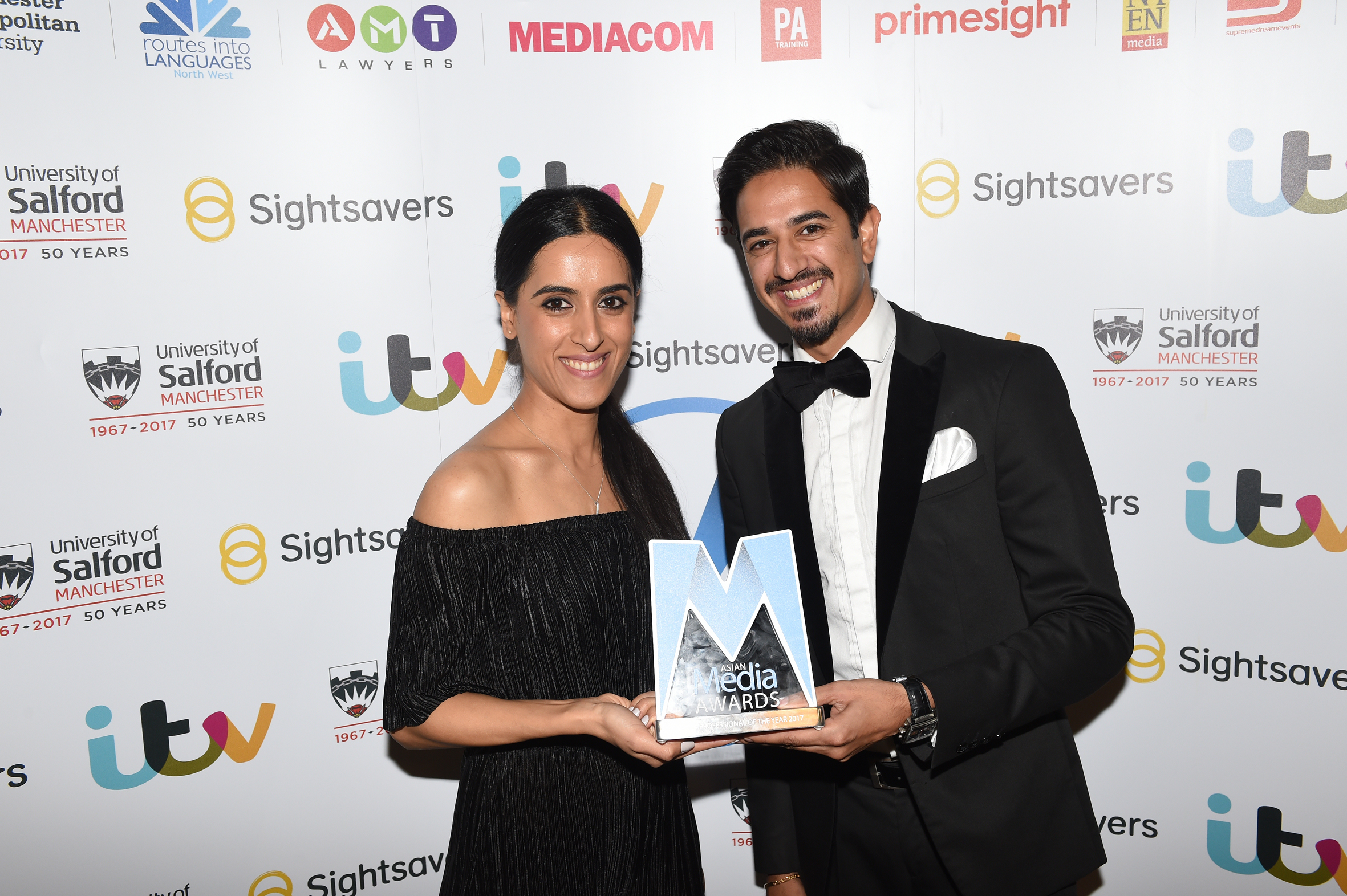 Arika Murtza was named Media Professional of the Year at this year's AMA's.
The Asian Media Awards honours journalists, broadcasters, presenters, bloggers and marketing professionals and took place at the Manchester Hilton Deansgate (Wednesday 25 October).
Arika of agency Media Hive World is a specialist in multicultural PR, marketing and advertising. Her background spans the film, entertainment, talent, lifestyle and charity sectors, with a specialism in films.
She was presented with the award by Sam Patel, Business Planning Director at Primesight.
Arika Murtza said, "I am truly humbled. I'd like to thank my co-directors at Media Hive, Tony Gill and Pooja Vedi. It's never a one person job.
"It's a collaborative and collective thing that we do. I'd like to thank one important person who has motivated me to pursue my career and that's my mum, a single mother of five.
"When I told her I wanted to pursue a career in media, I had a lot of aunty's saying, 'What is media shedia, what is she going to do?'
"Thank you mum for not listening to them. This award is dedicated to you."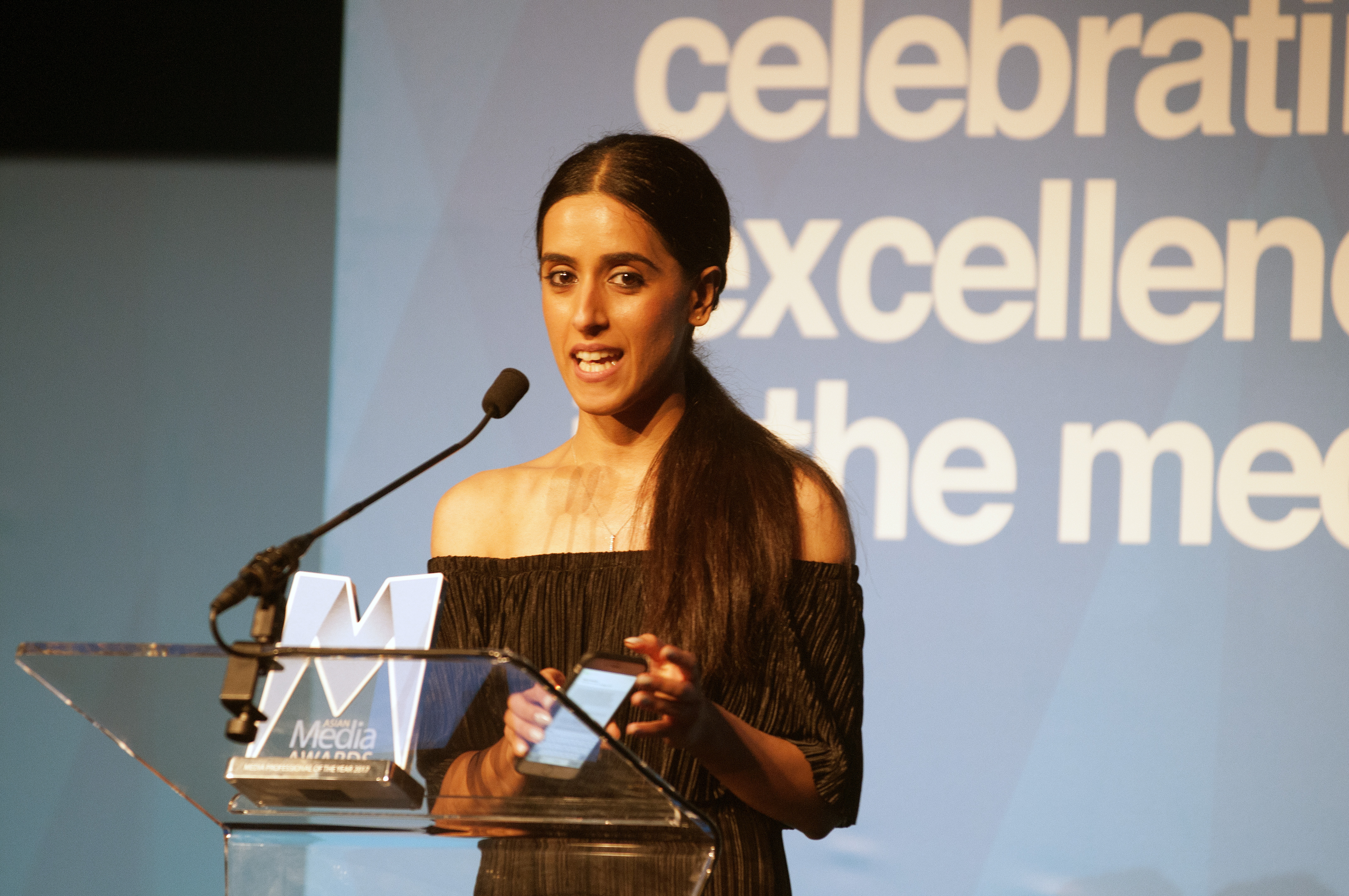 Arika has spearheaded campaigns for some of India and Pakistan's biggest studios, production houses and artists, with further relationships with India's leading talent and entertainment PR and marketing agencies.
Amassing 14 years in media, Arika has established a credible reputation as the go-to industry specialist in the UK, India and Pakistan and is renowned for implementing both ethnic and mainstream strategies for clients in the UK as well as internationally.
In addition, Arika has worked on key national and regional campaigns across charity and government led initiatives including the NHS's national Stroke and Breast Cancer Awareness campaign and the British Heart Foundation campaign targeting the BAME communities.