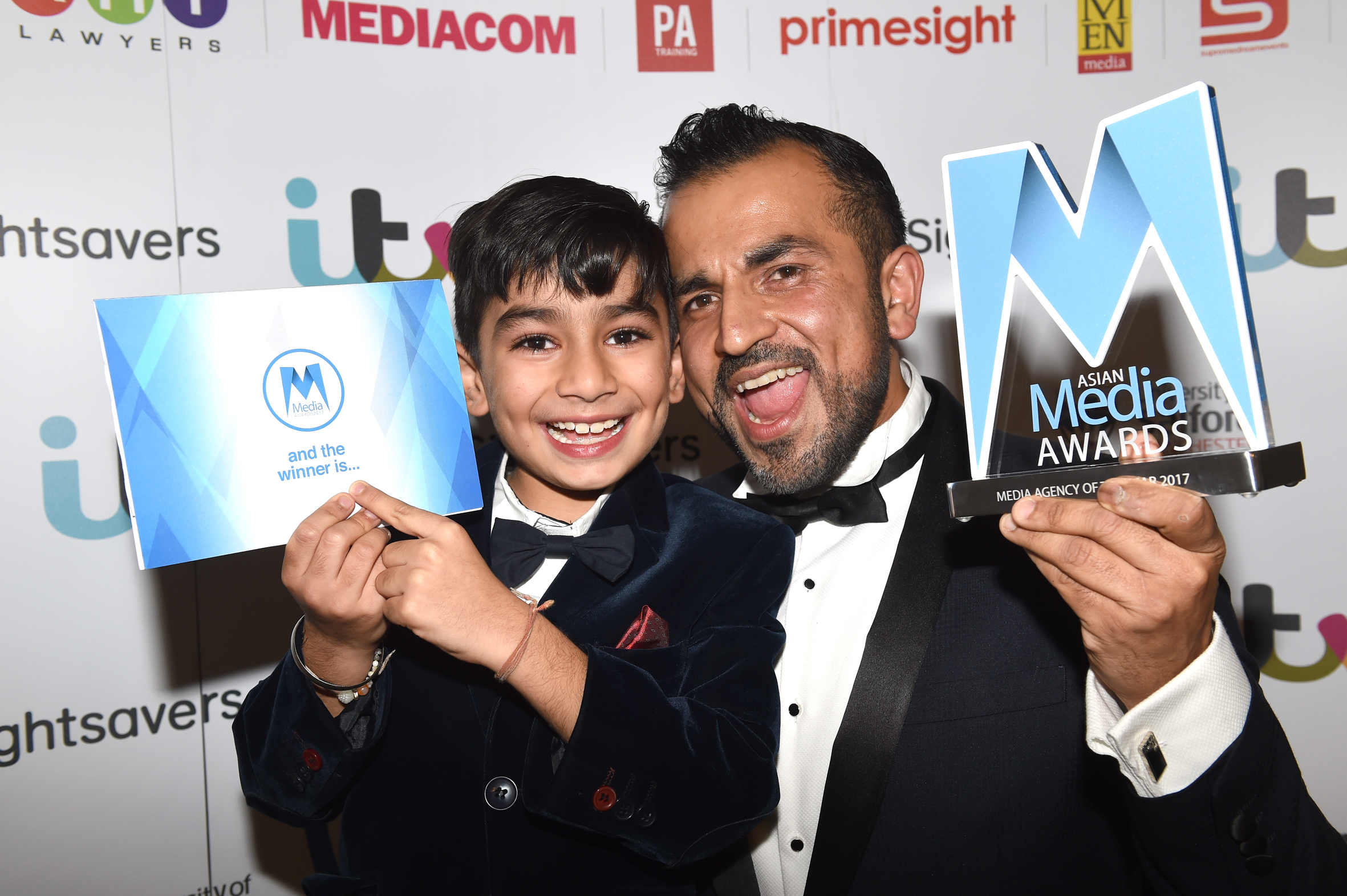 Ethnic Reach was named Media Agency of the Year at the Asian Media Awards 2017.
The Asian Media Awards honours journalists, broadcasters, presenters, bloggers and marketing professionals and took place at the Manchester Hilton Deansgate (Wednesday 25 October).
Ethnic Reach manages brand awareness and campaigns for companies across the world.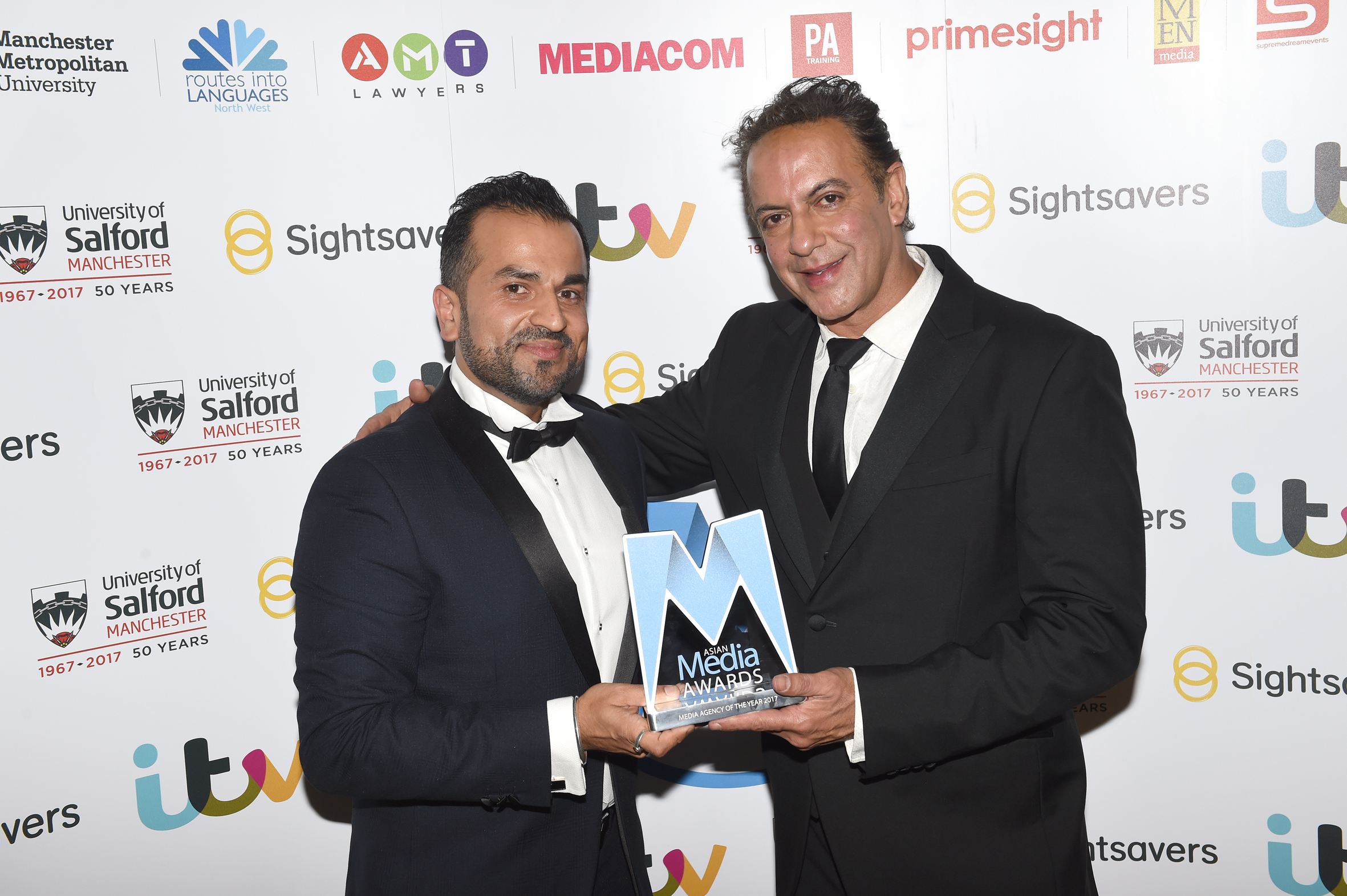 Through their small team of professionals the agency has helped to launch a number of brands and has been involved in a series of innovative campaigns.
Notable clients in recent times have included RIA Money Transfer, Coke Zero, ZEE TV, Chopflix, Vatika Naturals, Daawat and Elephant Atta.
Sunny Suri took to the stage with his young son who was presented the honour by Coronation Street star Jimmi Harkishin.
Sunny Said, "Thank you very much. I am completely shocked.
"We were up against some amazing nominees. I would to like dedicate this award to my friends and all the people here. And my family."