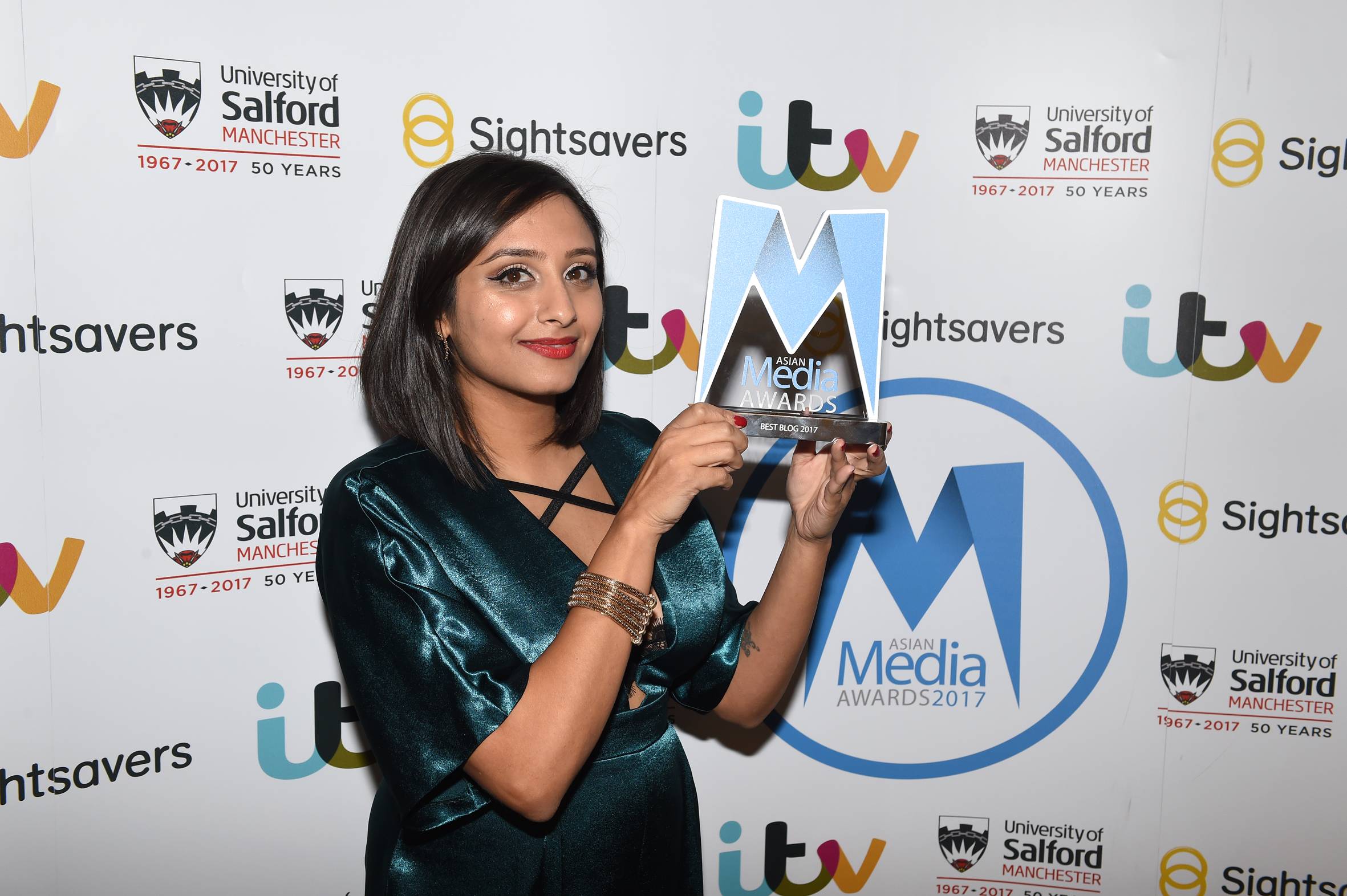 Metro writer and British Asian Feminist blogger Taran Bassi won the Best Blog Award 2017 at the fifth AMA's.
She headed an extremely talented list of bloggers from across the UK making 2017 one of the most difficult to judge.
The Asian Media Awards, sponsored by the University of Salford honours journalists, broadcasters, presenters, bloggers and marketing professionals and took place at the Hilton Manchester Deansgate (Wednesday 25 October).
Taran said, "I feel really proud of myself. It's about celebrating the diversity of the different backgrounds that we have.
"We do often get overlooked in a very whitewashed mainstream media, so it's nice that there is a special night of recognition."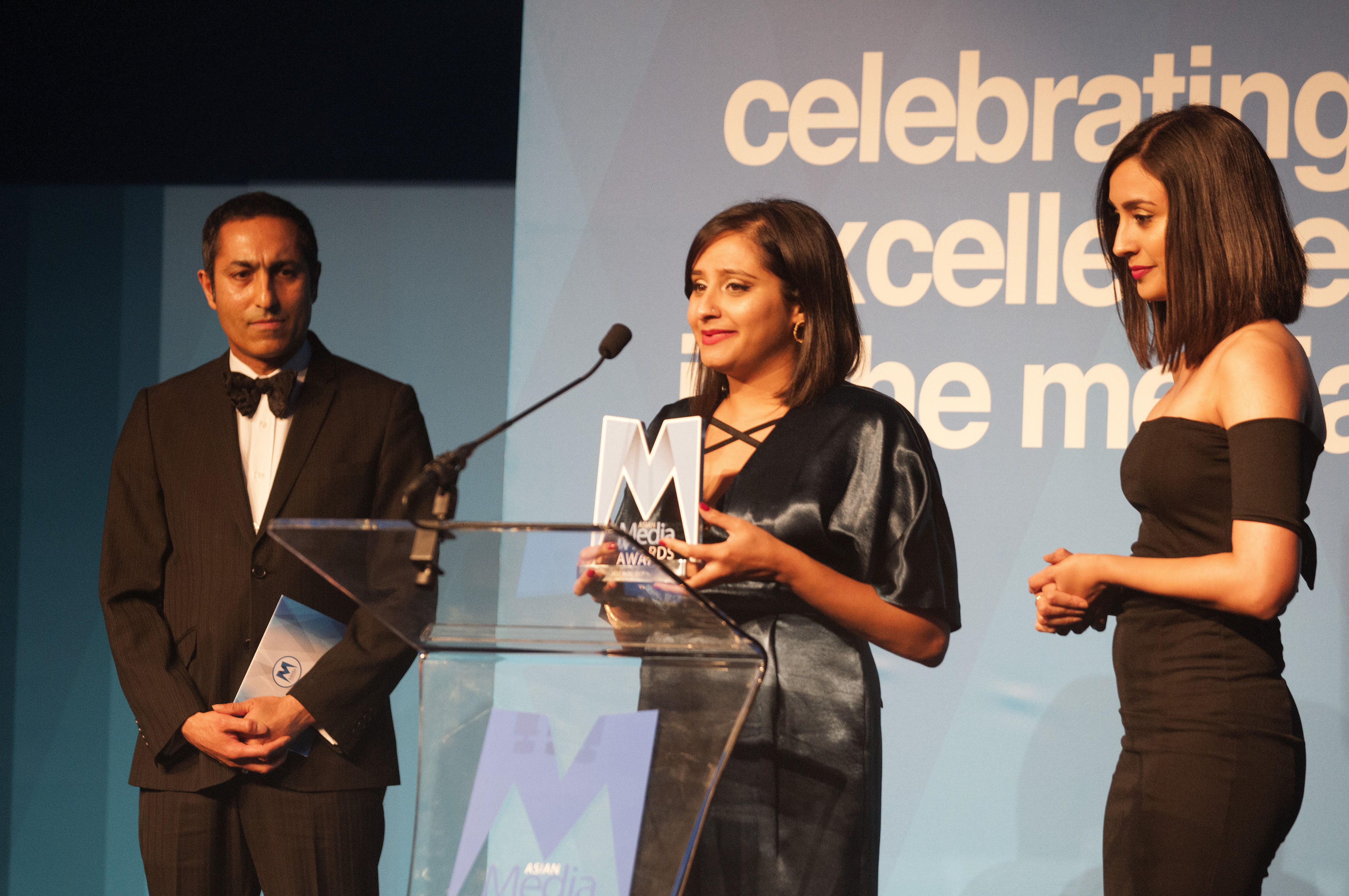 Taran was presented the award by executive director of MediaCom Sanjay Shabi.
Topics covered by Taran included how British Asians react to the sun, being categorised due to her skin colour, the controversy induced by Vogue India when they put Kendall Jenner on their cover and the rigmarole associated with hair removal.