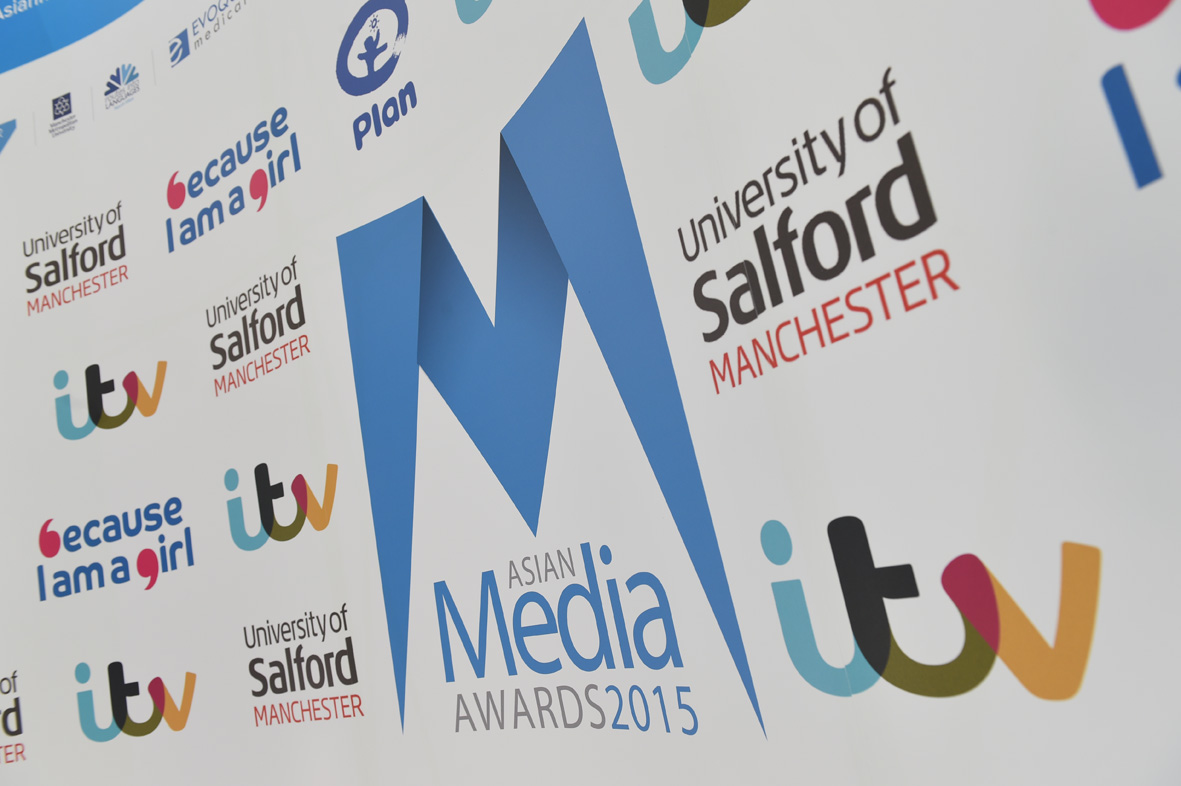 The UK's leading journalists were joined by guests from across the media spectrum at the annual Asian Media Awards shortlist announcement in London.
This year's Asian Media Awards highlights excellence in journalism and marketing as well as honouring the best of radio and television.
The announcement took place at the ITV headquarters where journalist and broadcaster Mihir Bose and author and commentator Sarfraz Manzoor were joined by ITN producer Roohi Hasan.
Asif Zubairy, Commissioning Editor for ITV Entertainment welcomed guests to the evening.
Also speaking on the night were Mike Thiedke, Director of Public Engagement of Plan UK, official charity partners for the awards and Professor Allan Walker, Dean of the School of Arts and Media at the University of Salford who announced the Outstanding Young Journalist award finalists.
The prestigious MMU and Routes into Languages 'Journalist of the Year' award consists of some of the UK's most accomplished journalists in their field.
Kavita Puri (Deputy Editor, BBC TV Current Affairs) is joined by Secunder Kermani (Reporter, BBC Newsnight), Dipesh Gadher, (Chief Investigative Reporter, the Sunday Times), Dharmesh Sheth (Reporter for Sky Sports), Nelufar Hedayat (Journalist, Channel Four) and Shabnam Mahmood (Senior Broadcast Journalist, at the BBC Asian Network) in the list.
The Best Investigation category again features ground-breaking work tackling controversial subject matters from across the globe.
The list includes, Exposure – Jihad: A British Story (Deeyah Khan for ITV News), India's Daughter: A film by Leslee Udwin; Muslim Drag Queens (Kieran Yates for the Guardian); Pakistan's Hidden Shame (Clover Films for Channel 4); Revenge Porn (BBC Newsnight); Unreported World: Vaccination Wars (Quicksilver Media for Channel 4).
The new Regional Journalist of the Year category features, Arif Ansari (BBC North West); Emb Hashmi (BBC Radio Derby); Aasma Day (Lancashire Evening Post); Ibrahim Rahman and Sangeeta Bhabra, (ITV Meridian).
The BBC features heavily in the radio categories where Anita Anand 2014 winner for best presenter is joined by Nihal, DJ Neev, Yasmeen Khan and Anushka Arora.
The Regional Radio Station category features two stations celebrating their 20th anniversaries in 2015: Sabras and Asian Sound Radio. Making up the list is Southampton based Unity Radio 101, Asian Star Radio and Sunrise Yorkshire.
The new Best Stage Production category includes three stage shows which were once films. Bend It Like Beckham: The Musical, East is East and the musical 'The Infidel' are featured alongside 'Behind the Beautiful Forevers' which played at the National Theatre and 'Happy Birthday Sunita' which starred Bollywood veteran Shabana Azmi.
The Best Website category features BizAsiaLive.com which is joined by Desiblitz.com, Khushmag.com, Asianculturevulture.com and Simplybhangra.com.
The Best TV Character category consists of three soap stars. Pasha Bocarie is nominated as Rakesh, Emmerdale; Sair Khan for her role as Alya Nazir in Coronation Street and Rakhee Thakrar for playing Shabnam Masood in Eastenders. Nikesh Patel who features as Aafrin Dalal in the first series of Channel Four's Indian Summers is the final finalist.
Desi Rascals which had two series' on Sky TV this year is nominated in the Best TV Show category alongside Desi Beats (Colours TV) and talk show 'Mulaqat with Sukhi Bart' on Brit Asia TV.
The Media Professional of the Year category sees an all female list. Farzana Baduel of Curzon PR, Natasha Mudhar of Sterling Media, Anjna Raheja from Media Moguls are joined by Puja Vedi of Bliss PR.
Click here to view the full shortlist.
Finalists and special guests will gather at the Hilton Manchester Deansgate on Thursday October 29.
Previous recipients of an Asian Media Award include Krishnan Guru-Murthy, Waris Hussein, Nina Wadia and Anita Anand.
The University of Salford are premier sponsors and partners to the event include ITV, MediaCom & Press Association Training.
The 2015 AMA's will be supporting Plan UK's 'Because I am a Girl' Campaign.
The Asian Media Awards 2015 is supported by University of Salford, Hilton Manchester Deansgate, Carter Law Solicitors, Manchester Metropolitan University, Routes into Languages, Evoque Medical, Zac Dean, Ride Leasing, AMT Lawyers, ITV, MediaCom, Press Association Training, Supreme Dream Events, Cleartwo, Payal, Plan UK & Because I Am A Girl.
For further information please e-mail umbreen@asianmediaawards.com.