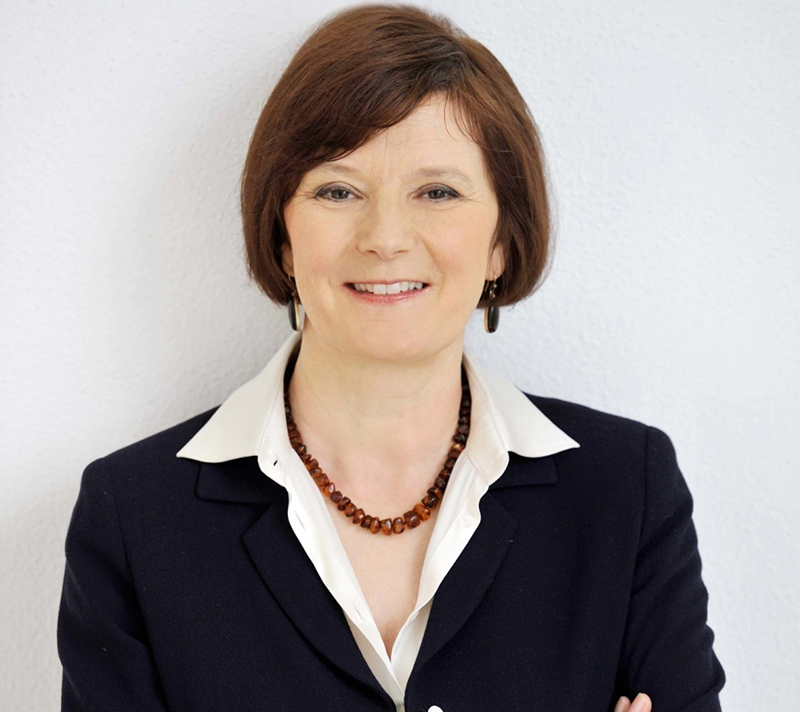 BBC England and BBC Radio Director, Helen Boaden and Culture Minister, Ed Vaizey MP will be among the keynote speakers at the Nations and Regions Media Conference (NRMC) which takes place as part of the Salford International Media Festival (SIMF).
They will be joined by legendary former Simpsons writer, Josh Weinstein and pioneering video journalist, Michael Rosenblum.
This group of outstanding media figures will draw on their experience and expertise in speeches addressing a variety of the most pressing issues facing the media sector today.
The Nations and Regions Media Conference is the centre piece of the Salford International Media Festival which takes place from November 16 this year.
The Festival which runs at venues across MediaCityUK, Salford aims to provide a vibrant forum for media stakeholders to debate the current climate and play an influential role in shaping the future of the sector.
The Nations and Regions Media Conference will provide the platform for one of Helen Boaden's first public appearances since her appointment as BBC England Director.
Delegates will have the chance to hear from the person now responsible for the BBC's operations in Salford and across England.
Helen's appointment comes as her predecessor Peter Salmon moves to head up BBC Studios. Government Minister Ed Vaizey and former Simpsons writer Josh Weinstein, Patron of Salford International Media Festival, will also give their unique insights on the state of the media.
In what is expected to be a provocative keynote address, New York producer Michael Rosenblum will confront the question of the future of broadcasting in the online era.
Michael will argue that the internet and digital revolution is similar to the Gutenberg Revolution, which produced the printing press, in that it too empowers anyone and everyone to create media and distribute it to a global audience of 3 billion people for little or no cost.
This is an incredibly disruptive technology for a world in which that power, until very recently, had been in the hands of the very major global broadcasters.
Beth Hewitt, Salford International Media Festival Director said, "The theme for this year's conference is very much about the future of broadcasting in the digital age. What do digital audiences want, how can producers and broadcasters ensure their content is relevant and engaging, and what are commissioners actually looking for?
"Our keynote speakers reflect this digital emphasis, with New York producer and video journalist Michael Rosenblum; Minister of State for Culture and the Digital Economy, Ed Vaizey MP and Simpsons writer, Josh Weinstein. Helen Boaden's recent appointment as Director of BBC England also comes at a crucial time for the organisations future, with her address being widely anticipated by those in broadcasting.
"Delegates will hear industry decision makers, internationally renowned media figures, commissioning editors and media pioneers, all pivotal to the future of the media industry. Our keynote speakers and outstanding panel sessions reflect the growing profile of Nations and Regions Media Conference and Salford International Media Festival, as a key event in the media industry calendar."
As well as keynote addresses, there will be a number of sessions with panels of industry experts that will discuss some of the latest and most important developments that are taking place within the media.
'Seeking the Holy Grail' is a must for producers to attend, an intriguing session which looks at how independent production companies can obtain that elusive second series. Delegates will hear from commissioning editors, James Quinn from BSkyB, Commissioning Editor for Factual at Channel 5, Ninder Billing and Acting Controller for BBC Daytime, Jo Street who will reveal how to develop a returning series and what it is that the broadcasters are looking for in that all-consuming second series.
Along with second series commissioning, there will be an insightful session on short-form content commissioning.
Short form is the new buzz word, but what exactly is it that commissioning editors want? How does it fit into the wider broadcasting sphere and what do audiences actually want to watch?
As C4 launches specific short-form commissioning strategies, the BBC develops its interactive content and the Guardian and Vimeo promote niche filmmaking, what does the future of short form look like?
How does it work alongside more traditional formats, whilst continuing to push the boundaries, appealing to new audiences?
Channel 4, The Guardian, Vimeo and BBC Interactive will be exploring the landscape of short-form commissioning and content development, whilst searching out the commonalities across the genre, putting short-form commissioning at the heart of the Nations and Regions Media Conference 2015.
For more information and to register to attend, please visit: www.salfordmediafestival.co.uk