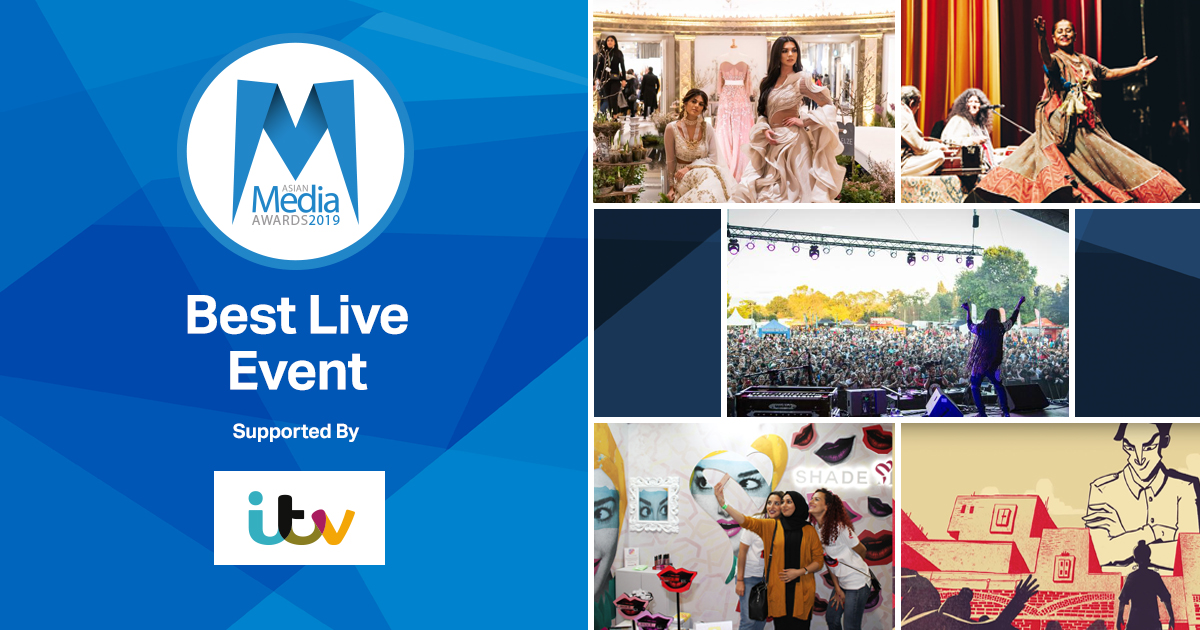 In 2019 the finalist list is made up of lifestyle and fashion exhibitions, the UK's largest mela, a unique concert and an exhibition remembering the British Empire's darkest days.
The Best Live Event category is supported by ITV.
Aashni + Co Wedding Show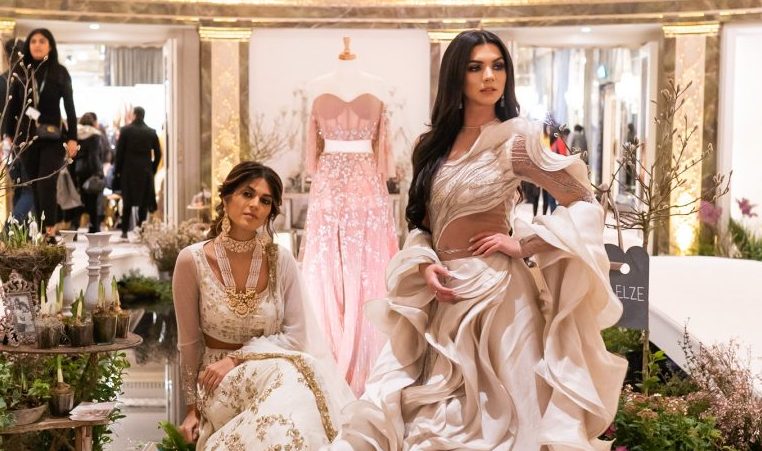 Following its continued success year on year and now an annual fixture on the fashion calendar, the UK's leading, South Asian high fashion, bridal and beauty extravaganza returned to its usual residence at The Dorchester, Mayfair in January this year.
Aashni + Co Wedding Show features some of India and Pakistan's most celebrated designers who present their latest bridal and couture collections.
Designers include leading names such as Sabyasachi, Manish Malhotra, Anamika Khanna and more.
Over 1400 visitors attended the event and were given the opportunity to meet and interacting with some of the designers themselves.
Aashni + Co Wedding Show was launched in 2012 after Aashni Shah, a former film student with no experience in fashion, had to endure endless trips to India for her wedding shopping. The rigmarole led her to conceptualise Aashni + Co.
Abida Parveen and Nahid Siddiqui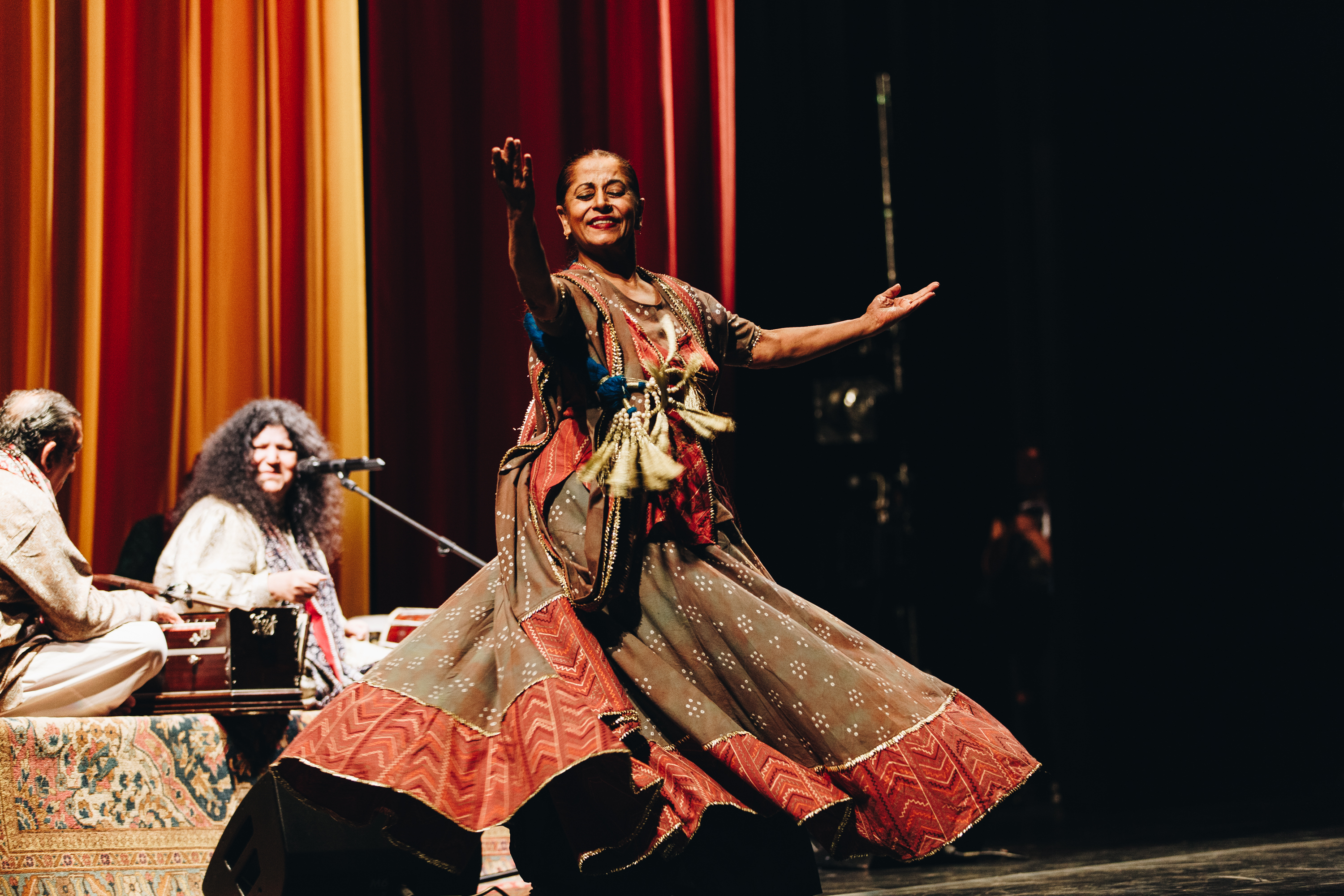 An exclusive collaboration between the world's greatest spiritual singer and a legend of South Asian classical dance, came together for one night at Manchester International Festival this year.
For this rare UK date, Abida Parveen was joined by dazzling kathak dancer Nahid Siddiqui for a one-off performance together. An inspirational evening of sacred music and dance portrayed a message of peace, love and harmony from two of the greatest devotional artists alive today. Abida Parveen last graced the UK in her transcendent show at the 2013 Manchester International Festival.
Manchester International Festival launched in 2007 as an artist-led festival presenting new works from across the spectrum of performing arts, visual arts and popular culture. They commission, produce and present dynamic new work by leading artists from different art forms and backgrounds.
Jallianwala Bagh 1919: Punjab under Siege

For the first time in Indo-UK history, two Museums located in cities deeply affected by colonialism, Amritsar and Manchester, have come together to re-examine the brutal massacre that eventually brought about the end of the British empire. The co-curated exhibition 'Jallianwala Bagh 1919: Punjab under Siege' coincides with the centenary of the Jallianwala Bagh massacre in April 2019, and the bicentenary commemorations for the Peterloo massacre.
Revisiting the event, the nuanced exhibition explores what we remember and what we have forgotten. The exhibition highlights the causes for the unrest in the Punjab before, during and after the events which took place on 13 April 1919, when British troops opened fire on peaceful Indian protestors. The exhibition raised awareness of the peaceful protest and direct action, martial law, the divergent British and Indian inquiry findings, and the ongoing social, political, and cultural response.
The Muslim Lifestyle Expo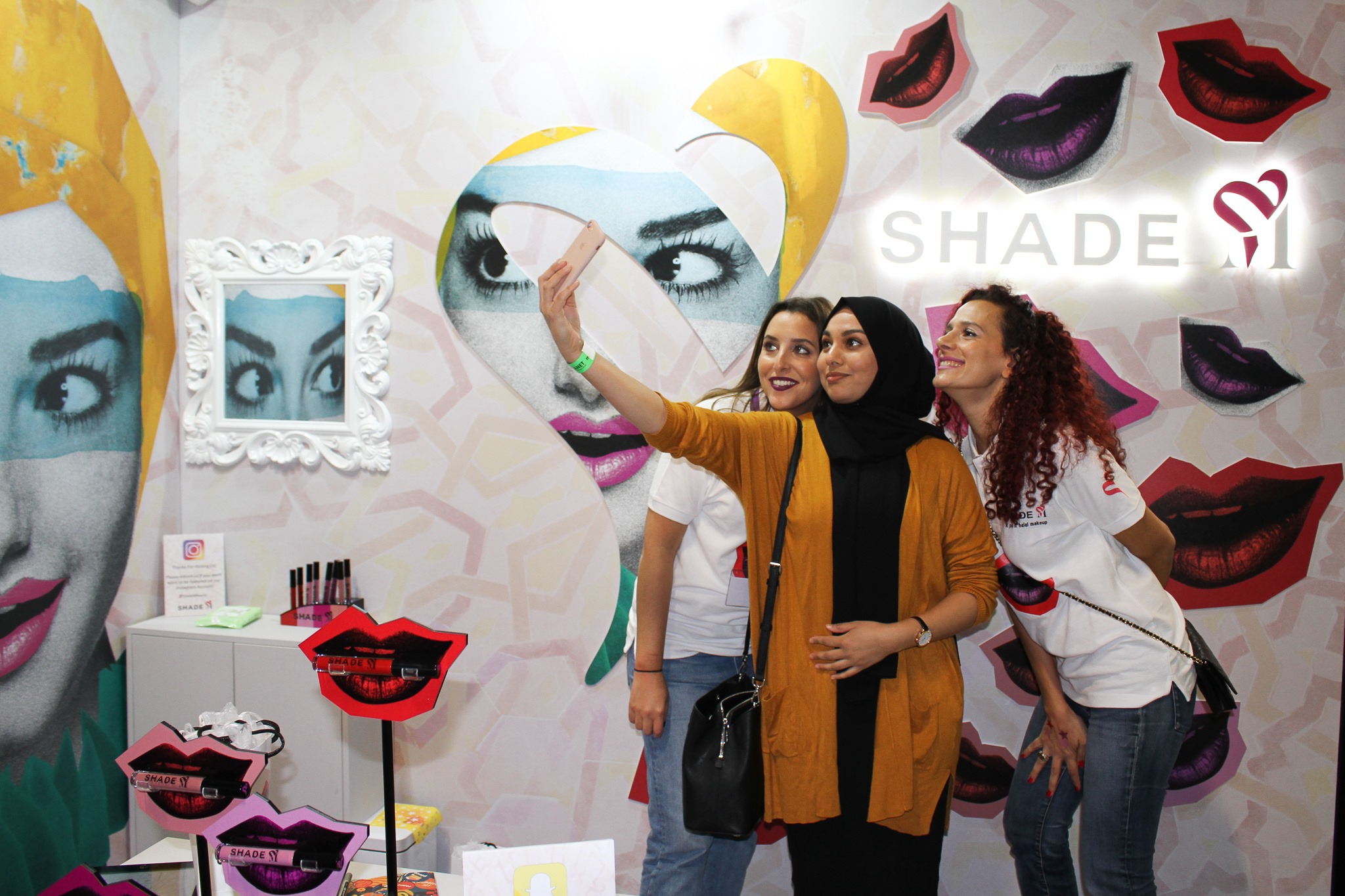 The Muslim Lifestyle Expo offers a variety of themes and activities for visitors to enjoy. The event includes live demos from celebrity chefs, fashion exhibitors, modest fashion shows and comedy as well as inspirational seminar sessions and an array of products and services from around the globe.
Thousands attend The Muslim Lifestyle Expo which attracts more than a hundred businesses and companies. Every year The Muslim Lifestyle Expo showcase the best of British Muslim art with the artists present to talk to visitors. There is also a panel event which looks to discuss topics such as Islamophobia and spirituality.
Now in its fifth year, the event aims to provide a unique marketing platform for brands and businesses to engage with the Muslim consumer over the two-day exhibition.
The London Mela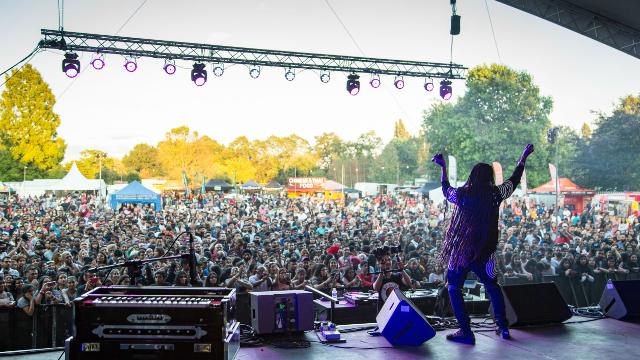 Founded in 2003 by Ajay Chhabra and Julian Rudd, The London Mela is a leading annual show that has transformed the UK festival sector, into a more diverse, multi art-form and intergenerational festival offer.
The London Mela which is supported by Arts Council England and the Mayor of London, is now an established highlight in the capital's cultural calendar and is an artistically led celebration of South Asian culture and creativity, inspired by the Diaspora.
Critically acclaimed, the London Mela, taking place in Southall Park, features the best in classical music, British Asian urban artists, dance, comedy and cabaret, Asian-influenced street theatre, circus, and exhibitions.
To date, The London Mela has created 17 large scale finale artistic commissions, 26 mid-scale touring shows.
It has engaged with over 350 artists, 400 volunteers, and audiences of over 500,000 since its inception.
---
This year's Asian Media Awards return to the Hilton Manchester Deansgate on Thursday October 24 2019.
Previous recipients of an Asian Media Award include Krishnan Guru-Murthy, Waris Hussein, Art Malik, Mehdi Hasan, Nina Wadia, Anita Rani & Faisal Islam.
The University of Salford are premier sponsors and partners to the event include ITV, MediaCom, M.E.N, & Press Association Training.
The official Charity Partners for 2019 are Mosac & Woman's Trust.
The event is also supported by Manchester Metropolitan University, Routes Into Languages North West, AMT Lawyers, DKR Accountants, 6G Internet, Hilton Manchester Deansgate, Supreme Dream Events, Payal Events & Cleartwo.