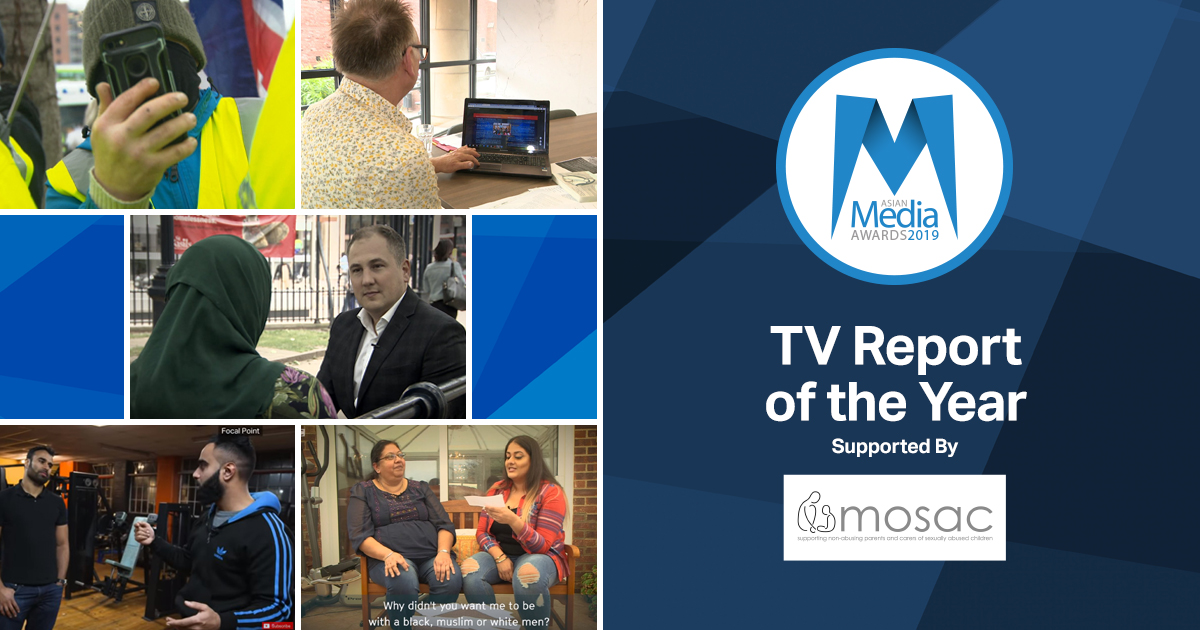 Five pieces exploring conflicting and pressing issues make up our TV and online report category this year.
TV Report of the Year category is supported by Mosac.
Britain's Yellow-Vest Activists
Katie Razzall and Yasminara Khan for BBC Newsnight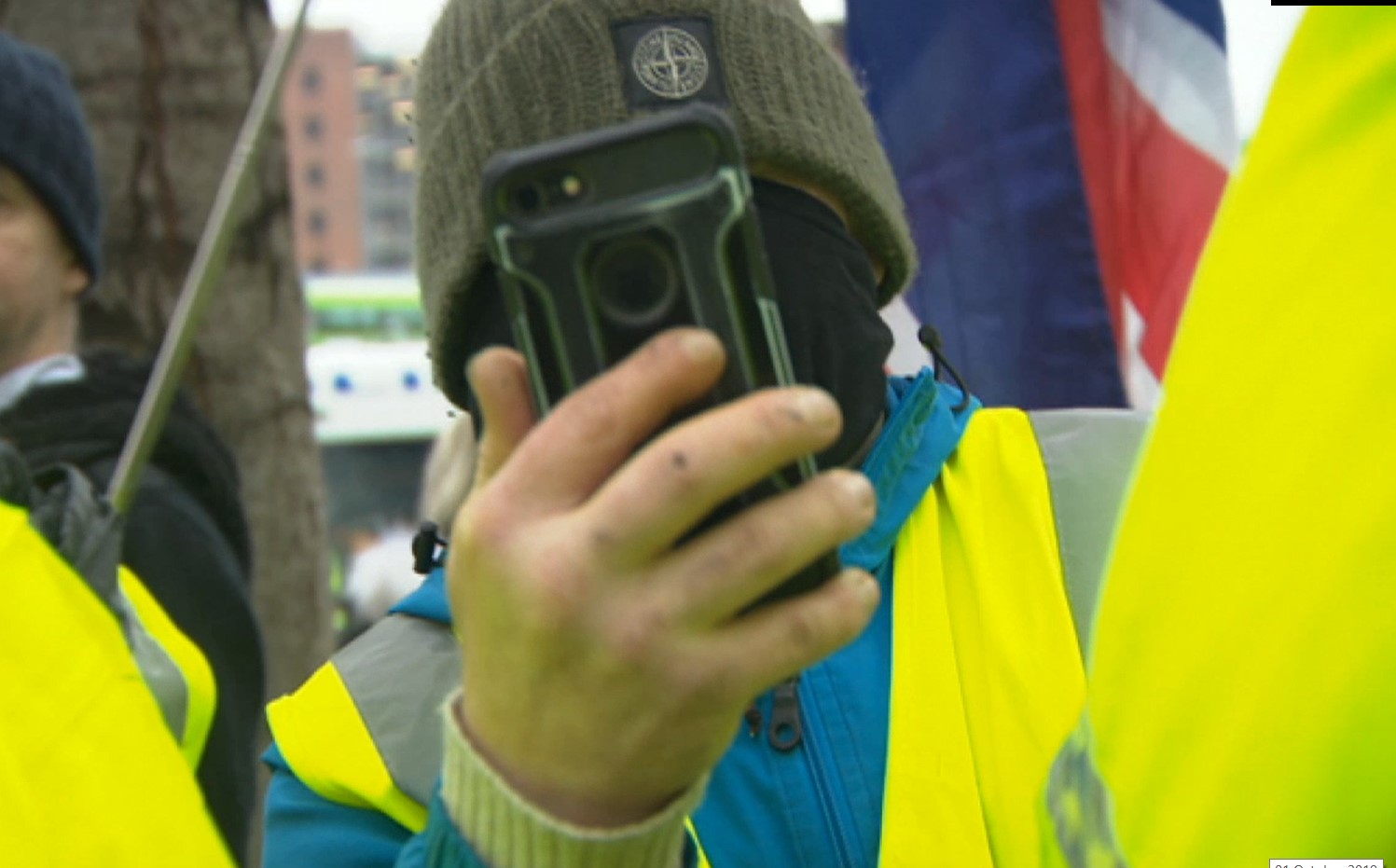 A BBC Newsnight investigation took a look inside the UK's Yellow Vest movement, revealing the truth of what motivates and drives one of the newest forces which has been accused of threatening social cohesion in the UK.
Newsnight's investigation was sparked after the programme's journalists were informed that the far-right, which has traditionally been fragmented in the UK, was coming together under the banner of the Yellow Vests to try to create unrest.  For some of the protestors this was genuine anger at the establishment that they believe has let them down.  But Newsnight was told that there are more sinister elements among them. The investigation revealed that the UK Yellow Vests also included members of Britain First and people who have marched with National Action, the neo-Nazi group that has since become a banned terrorist organisation.
'LGBT Row' Series
Balvinder Sidhu for ITV Central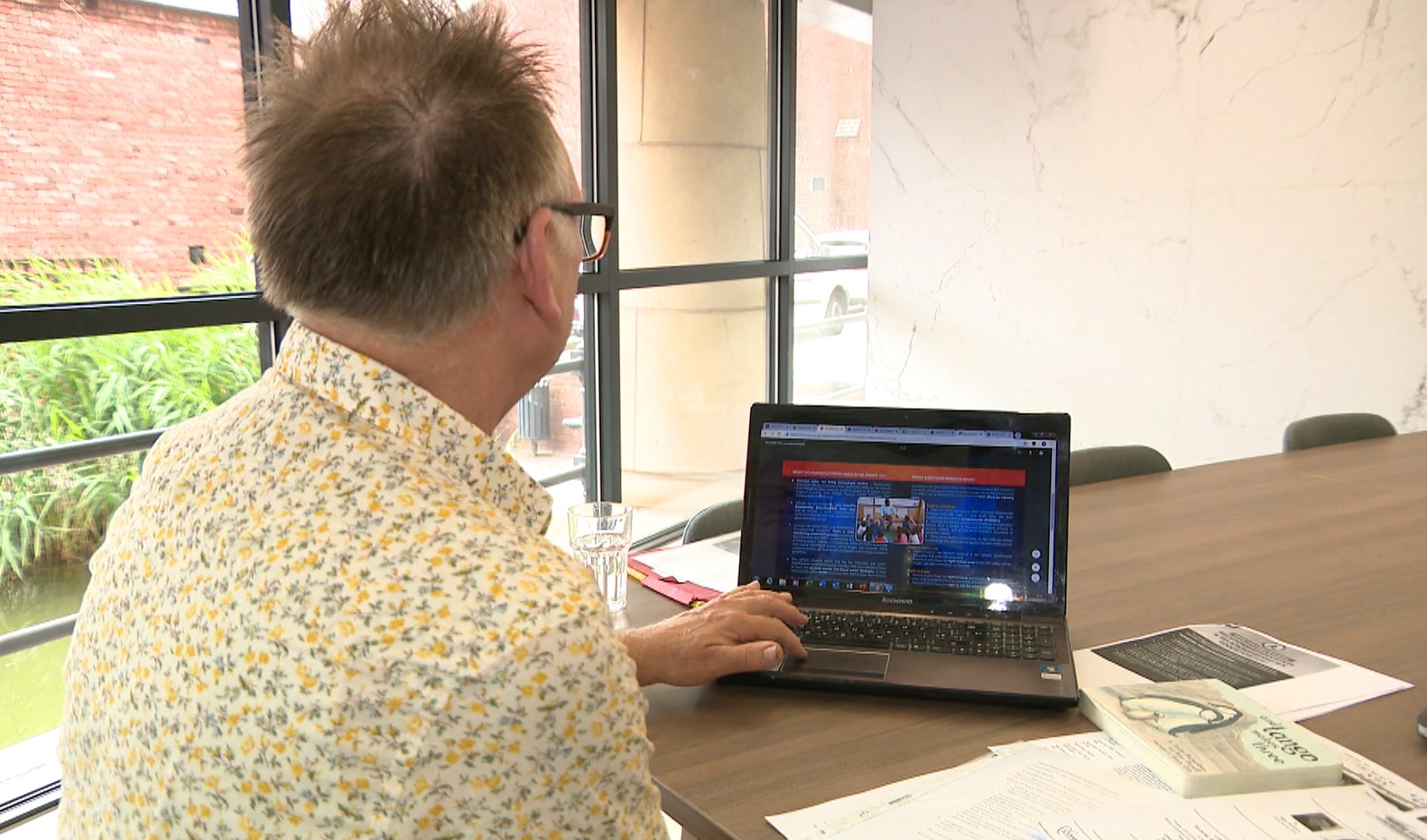 In her series of reports Balvinder Sidhu aimed to give a balanced and informed opinion on the row over teaching relationships education to children in primary schools in Birmingham.
To the backdrop of protests and nationwide attention Balvinder set out to find out why campaigners are so worried and examine criticisms that much of their campaigning might be connected to religious conservatism or fundamentalism. The report finds that a lot of the information being circulated among parents were websites and YouTube videos which were actually inciting anger and that the protest was based on misinformation.  This piece highlights the depth of those concerned about the education, as well as how the authorities intend to resolve the matter.
Muslims in Britain: Unheard Voices
Assed Baig for TRT World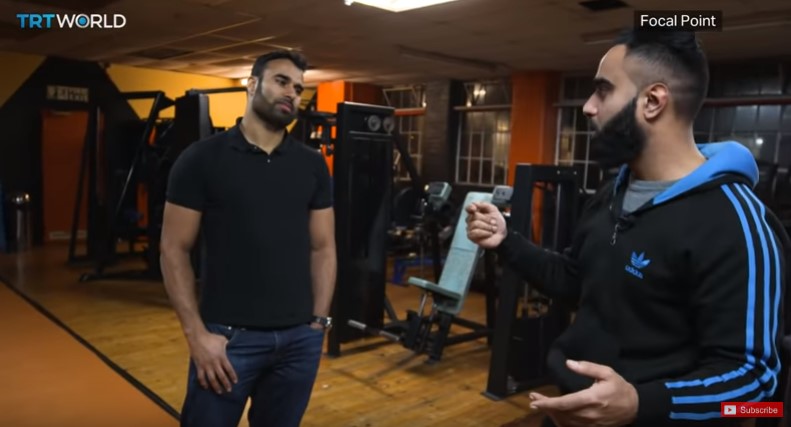 In this special feature for TRT World, Assed Baig travels to different parts of the UK to speak to Muslims at grassroots level. The aim was to explore the views and opinions of those young Muslims who find themselves at odds with the narrative being shared on their behalf.
In the glare of today's media spotlight, Assed finds many who seem like they're still struggling to make themselves heard.
This documentary takes a look at a broad range of individuals from across Muslim communities, different ethnic backgrounds, different opinions but who have the same feeling of being in the firing line by the media and political establishment.
Pride and Prejudice
Matt Price for ITV Regional News/ ITV Meridian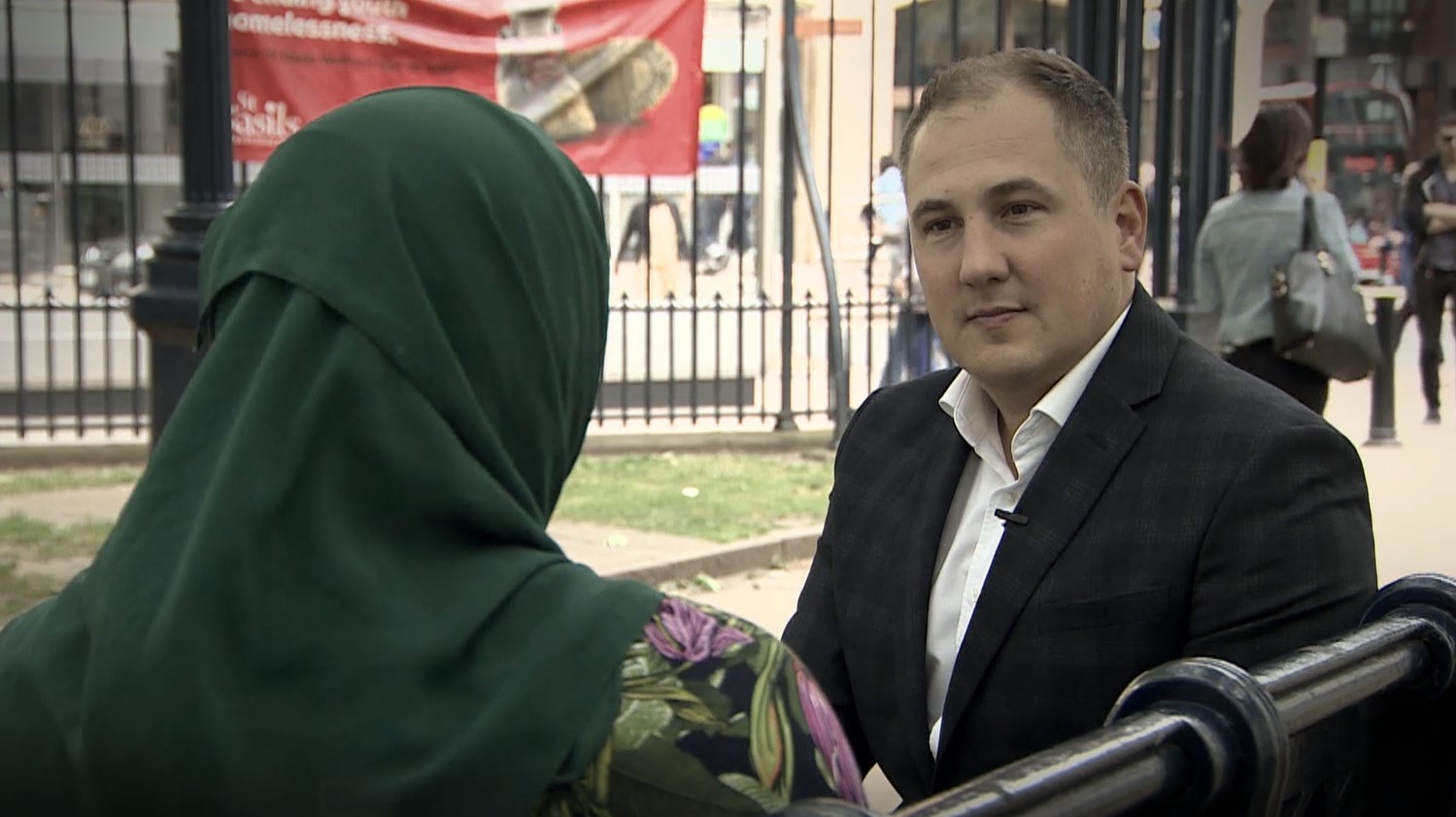 This three-minute feature which aired across ITV's network of regional news programmes was the conclusion to a thought-provoking and diverse series marking 50 years since the Stonewall riots and the ongoing work to achieve true equality for the LGBT+ community.
Hafsa Qureshi 25, tells a powerful, emotional story that will have resonated with many gay members of the Asian community. She describes the difficulties in growing up as LGBT. The item reflects the challenges Hafsa has overcome and accurately, but sensitively reports how members of her community appear "shocked and disgusted" when she tells them she is bisexual and Muslim. Hasfa's story was supported with evidence from Stonewall studies.
'What if I Dated A Black, Muslim or White Boy?'
Video Journalist: Ashni Lakhani; Video Journalist: Sara Al Wajih; Edited By: Elise Wicker; Series Director: Cebo Luthuli; Executive Producer: Ravin Sampat. BBC Stories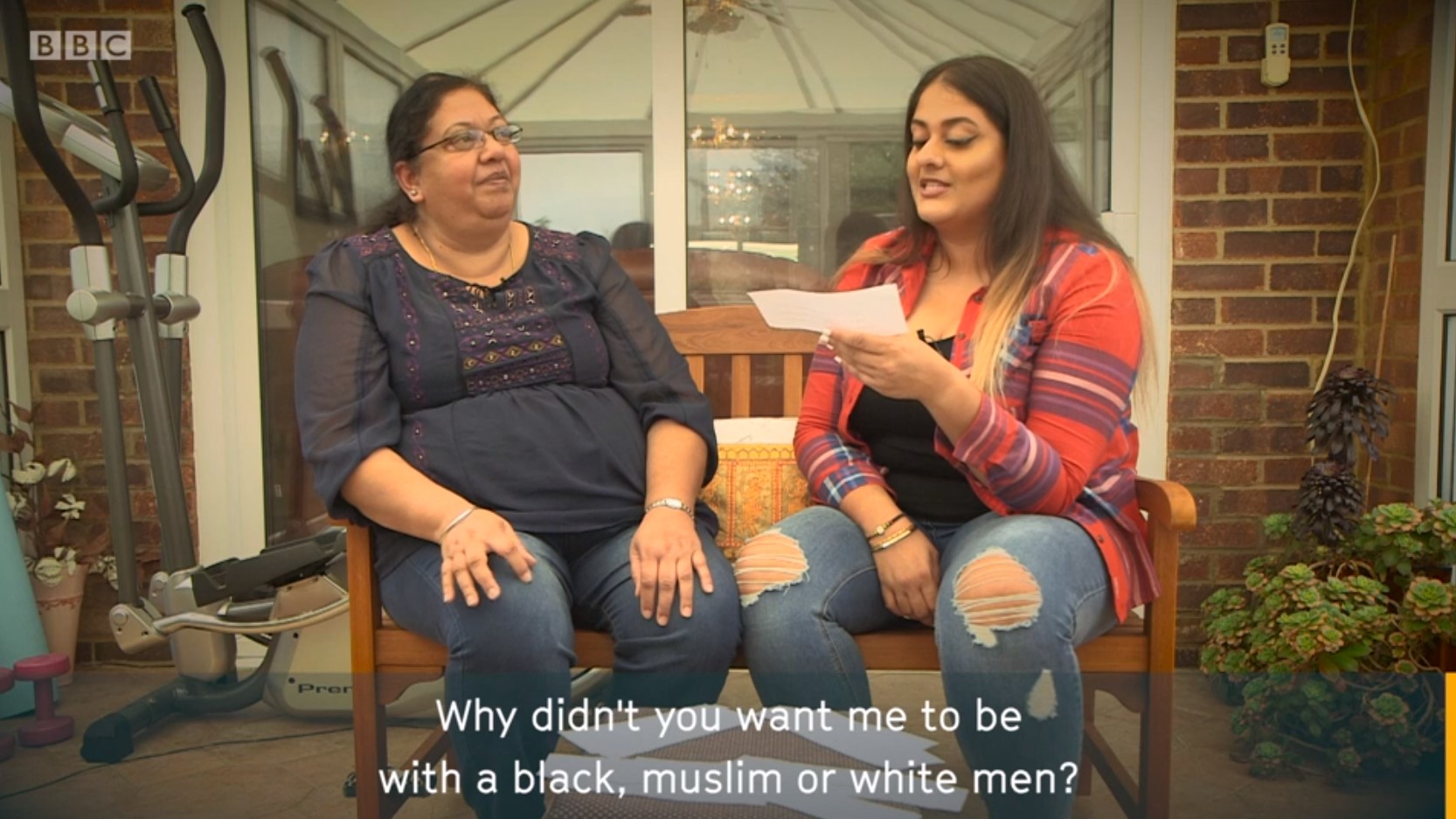 This is part of the BBC Stories series, 1 Culture 2 Generations which talked to British families and explored the differences between first and second generation immigrants.
Each episode delved into the cultural nuances that shape their relationships.
In this feature Amrit Matharu speaks to her Punjabi mum for the first time about sex and relationships.
The frank and open exchange between the two was memorable for shedding light on unspoken views within the Asian community.
---
This year's Asian Media Awards return to the Hilton Manchester Deansgate on Thursday October 24 2019.
Previous recipients of an Asian Media Award include Krishnan Guru-Murthy, Waris Hussein, Art Malik, Mehdi Hasan, Nina Wadia, Anita Rani & Faisal Islam.
The University of Salford are premier sponsors and partners to the event include ITV, MediaCom, M.E.N, & Press Association Training.
The official Charity Partners for 2019 are Mosac & Woman's Trust.
The event is also supported by Manchester Metropolitan University, Routes Into Languages North West, AMT Lawyers, DKR Accountants, 6G Internet, Hilton Manchester Deansgate, Supreme Dream Events, Payal Events & Cleartwo.