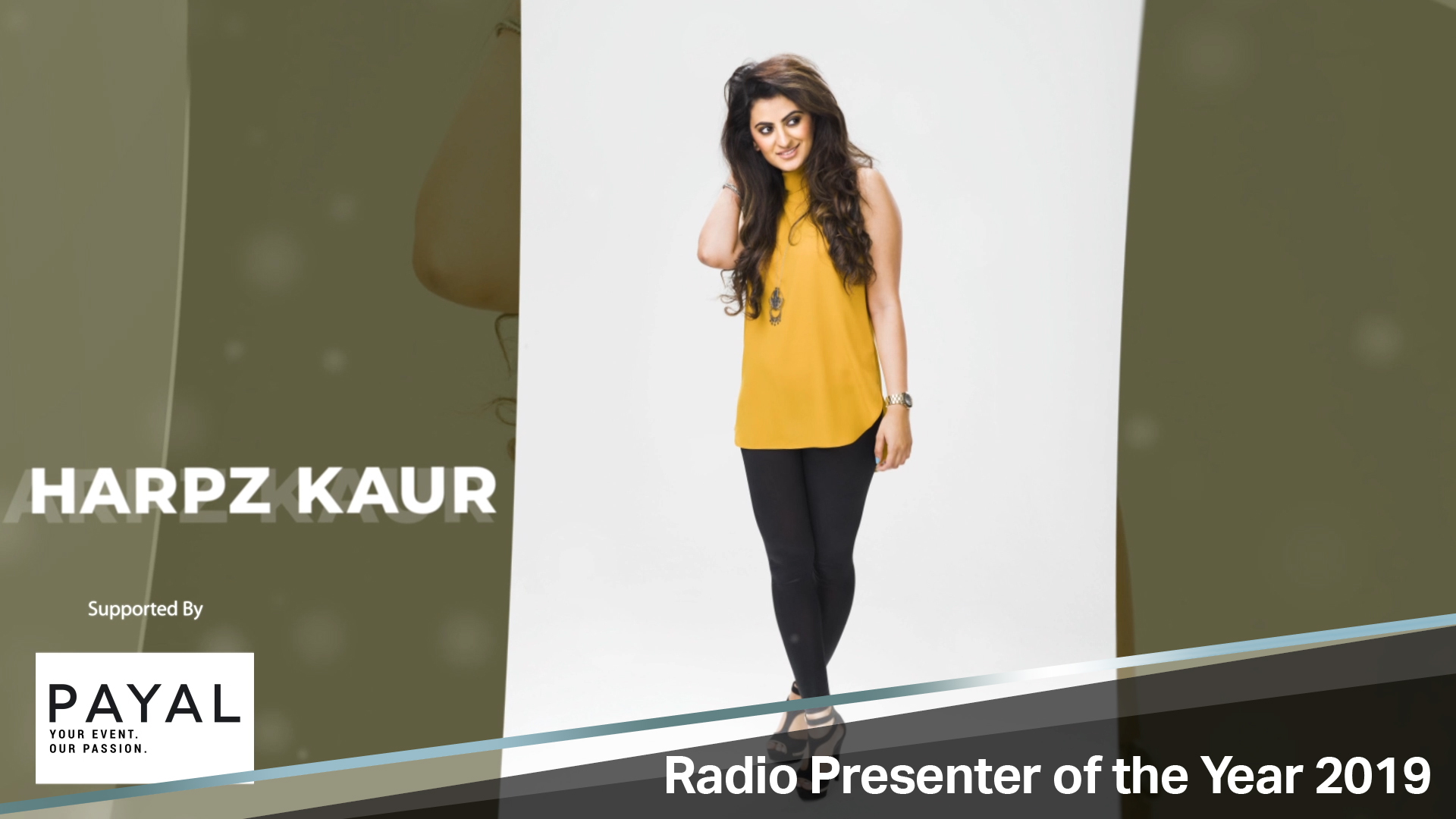 Harpz Kaur became the youngest recipient of the AMA Radio presenter of the Year award. The Radio Presenter of the Year category was supported by Payal Events and the award was presented on the night by operations director at Payal, Martin Crank.
The seventh Asian Media Awards ceremony (October 24) at the Hilton Manchester Deansgate was attended by journalists, bloggers and media professionals from across the UK.  The 2019 awards were hosted by Dani Sinha of Channel 5 news.
Harpz who could not be at the event said in a recorded message in case she was chosen as a winner, "I have never won anything before.
"I want to thank the Asian Media Award for being an incredible platform for people like me."
"I also need to thank BBC Asian Network for giving me countless opportunities and people behind the scenes doing things you don't get to see. Big up to Khaliq, Rob, Indy and Ash the man behind the camera.
"Thank you to my family and friends and producers on the show.
"How I could thank my co-host Vee (Vinuri Perera)."
She added, "If you are in this room tonight every single one of you is a winner. It is not always about winning. For you to be recognised and have that credit of being in a room like this surrounded by so many talented people – it's a big thing."
Harpz Kaur launched on the Asian Network Breakfast Show in October 2017, bringing her infectious charm, energy and wit to the station's flagship show in its first major shake-up in over six years.
Whether it's coaxing an unheard Asian-inspired song from Will.I.Am, or announcing an international line-up for Asian Network Live, the show is bright, energetic, youthful and firmly rooted in British Asian culture. Harpz manages to capture a sense of the young British Asian generation who are inspired by their heritage, but not defined by it.
Her Mumbai trip saw her interviewing the glitzy Indian showbiz scene, posting must-see social moments such as touring around pop mega-star Kanika Kapoor's house, delivering an in-depth rare chat with Bollywood legend Rani Mukerjee and bringing the sights, sounds and flavours of India's film capital to life on the radio.
---
This year's Asian Media Awards took place the Hilton Manchester Deansgate on Thursday October 24 2019.
The University of Salford were premier sponsors and partners to the event included ITV, MediaCom, M.E.N, & Press Association Training.
The official Charity Partners for 2019 were Mosac & Woman's Trust.
The event was also supported by Manchester Metropolitan University, Routes Into Languages North West, AMT Lawyers, DKR Accountants, 6G Internet, Hilton Manchester Deansgate, Supreme Dream Events, Payal Events & Cleartwo.