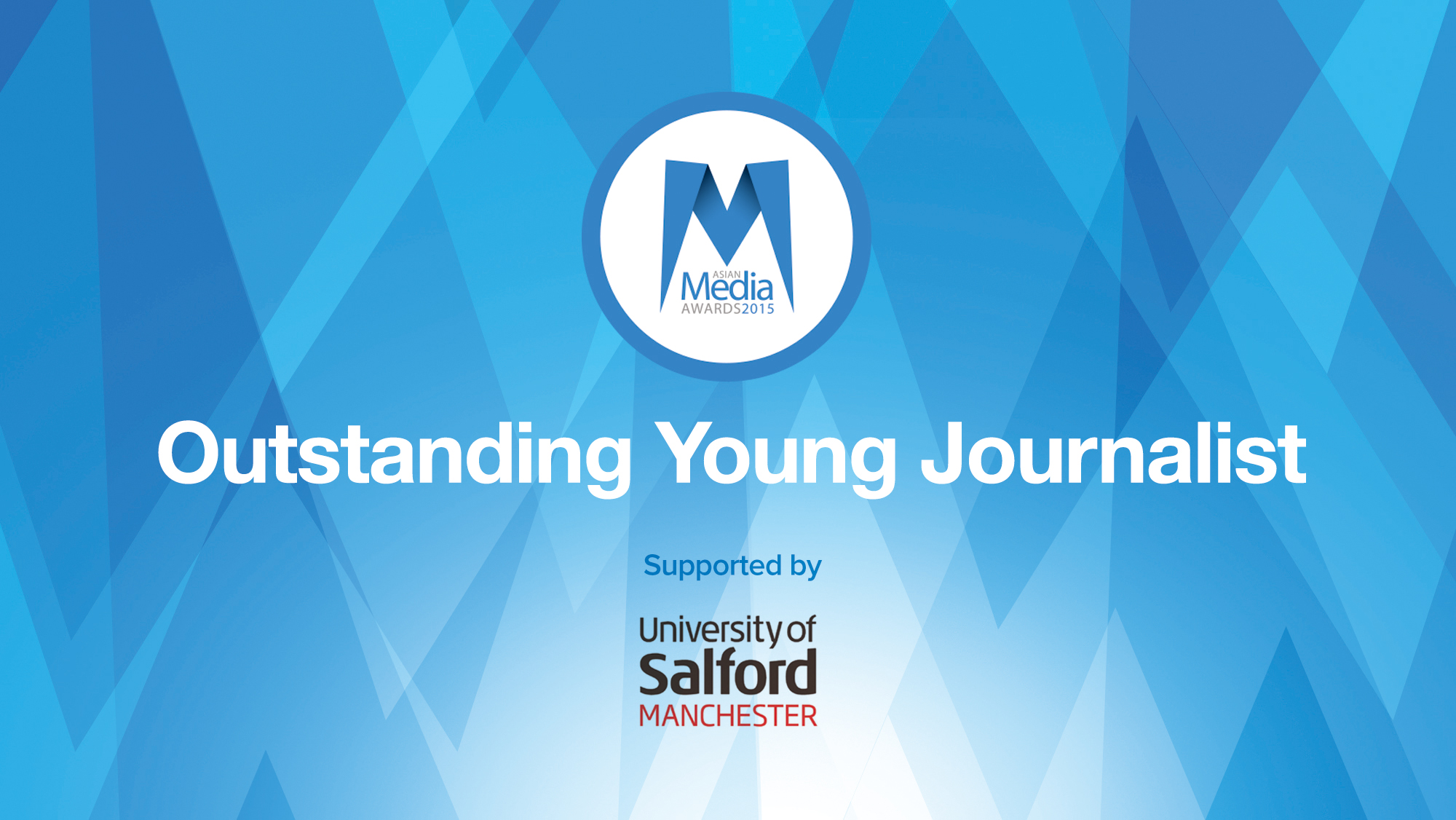 Up and coming talent is celebrated in the 2015 Asian Media Awards Outstanding Young Journalist category.
Among the finalists is Siraj Datoo, Political Reporter with Buzzfeed. Siraj has published a range of exclusive reports. He has reported from Calais and fronted BuzzFeeds election coverage as well as working on coverage for the Scottish independence referendum campaign.
Dalmeet Singh Chawla began working as a freelance science journalist in June 2014 on a part-time basis whilst completing his Master's degree in Science Communication at Imperial College. His work has since been featured in some of the most prestigious media outlets for science journalism including the Observer, the Economist, BBC Future, New Scientist, Nature, Science, Times Higher Education and SciDev.Net.
Joty Chopra completed her BA in Journalism from the University of West of Scotland after which she was successfully recruited from 2,500 applicants to join BBC World as part of a trainee programme. She is also a regular blogger with the Huffington Post UK where she reports on a variety of current affairs.
Kiran Kaur is a reporter and newsreader with the KM Group in Kent. Kiran is responsible for breaking news stories for both the KMFM radio and online. Her daily tasks include producing TV news, reading live radio bulletins, sourcing feature ideas for several of the company's sister newspapers and creating content for the website.
Chayya Syal is a writer and blogger who is keen to tackle a range of issues in her own innovative way. She has produced a range of insightful reviews for the Asian Culture Vulture website. Moreover, her own blog 'Avid Scribbler' launched in April 2012 is an irreverent look at the changing issues facing British Asians today.
The Asian Media  Awards  take place  on Thursday October  29 at the Hilton  Manchester Deansgate.
The University of Salford are premier sponsors and partners to the event include ITV, MediaCom & Press Association Training.
The 2015 AMA's will be supporting Plan UK's 'Because I am a Girl' Campaign.
The Asian Media Awards 2015 is supported by University of Salford, Hilton Manchester Deansgate, Carter Law Solicitors, Manchester Metropolitan University, Routes into Languages, Evoque Medical, Zac Dean, Ride Leasing, AMT Lawyers, ITV, MediaCom, Press Association Training, Supreme Dream Events, Cleartwo, Payal, Plan UK & Because I Am A Girl.
For further information please e-mail umbreen@asianmediaawards.com.