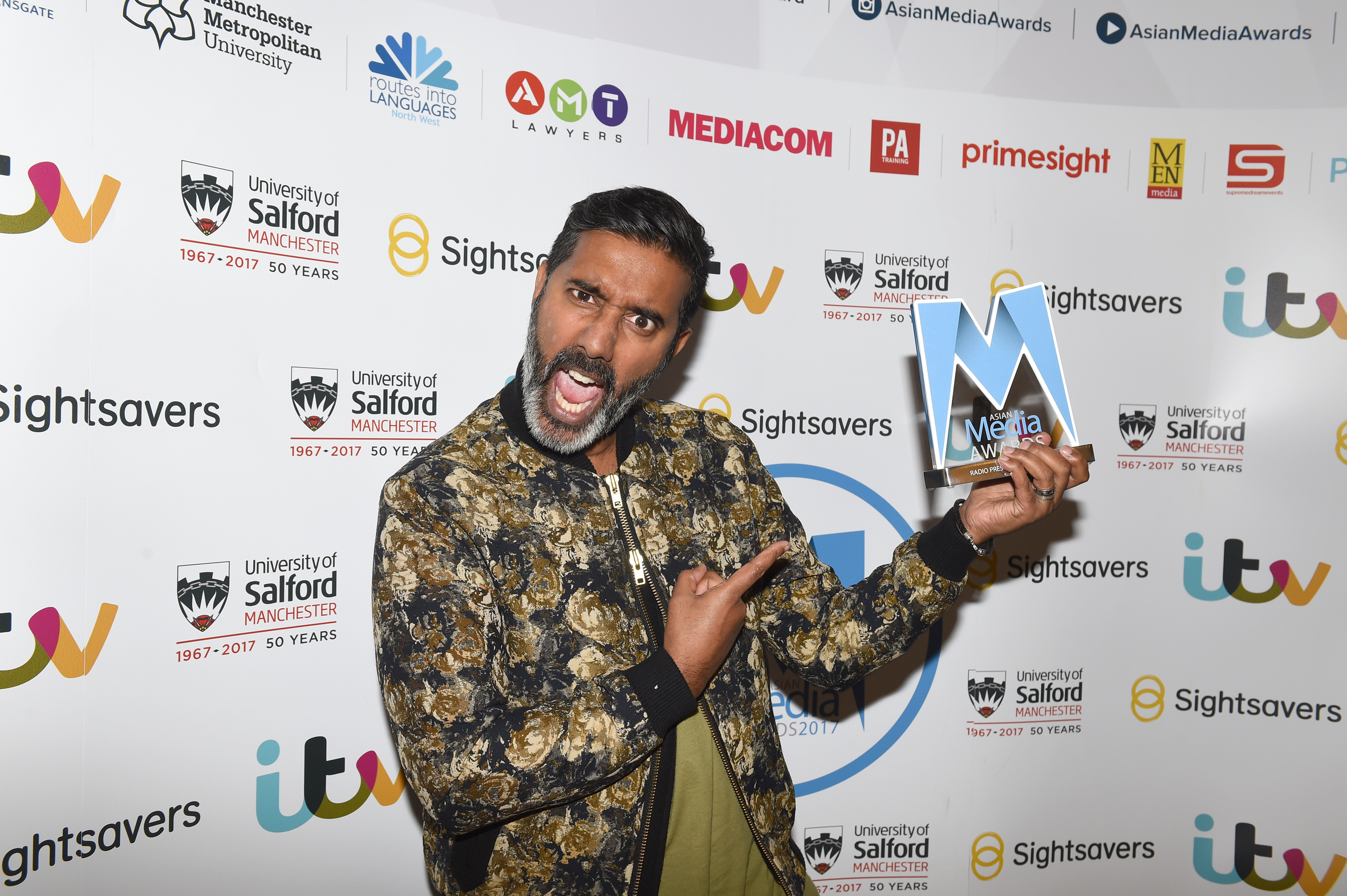 Radio 5 Live's and the BBC Asian Network's Nihal was named Radio Presenter of the Year.
The Asian Media Awards, sponsored by the University of Salford honours journalists, broadcasters, presenters, bloggers and marketing professionals and took place at the Hilton Manchester Deansgate (Wednesday 25 October).
Nihal is a presenter on BBC Radio 5 Live's Afternoon Edition and the BBC Asian Network's Big Debate Show.
In the past year in his new role on the nation's foremost talk radio station he aimed to challenge and raise awareness of some of the most pressing issues facing listeners.
Nihal co-hosts the show alongside Sarah Bennett and as well as speaking to some the world's biggest media personalities the show is a mix of current affairs and news and views from across the country.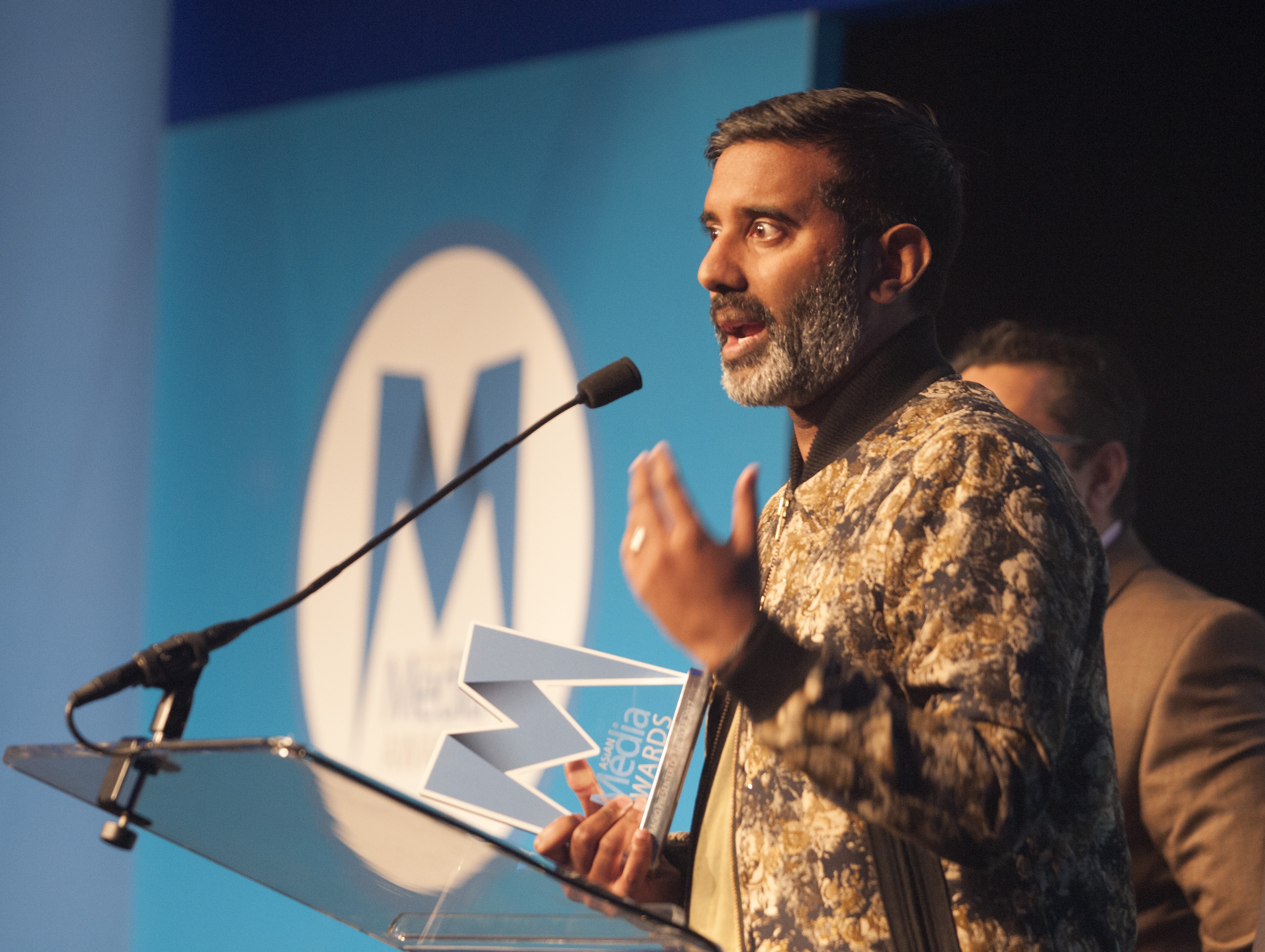 His Friday slot on the BBC Asian Network continues to break new ground and helped to highlight taboo issues within the Asian community.
Nihal is a keen supporter of charitable causes and the arts.  He is an ambassador for the British Asian Trust and the South Bank Centre and was recently named as Trustee at the Manchester HOME.
Accepting his award he said, "Last September I moved my wife and kids here to Manchester to live, to join an amazing radio station called BBC Radio 5 live.
"To be an Asian in the middle of that big mainstream audience was something that I have been working towards and I could never have gotten there without the BBC Asian Network and everything I learnt during the Phone In and all the people I offended over seven years.
"I ultimately believe in the power of the Asian community as being the ones that lead so much of this country in terms of our creativity, our innovation and the inspiration that we give."