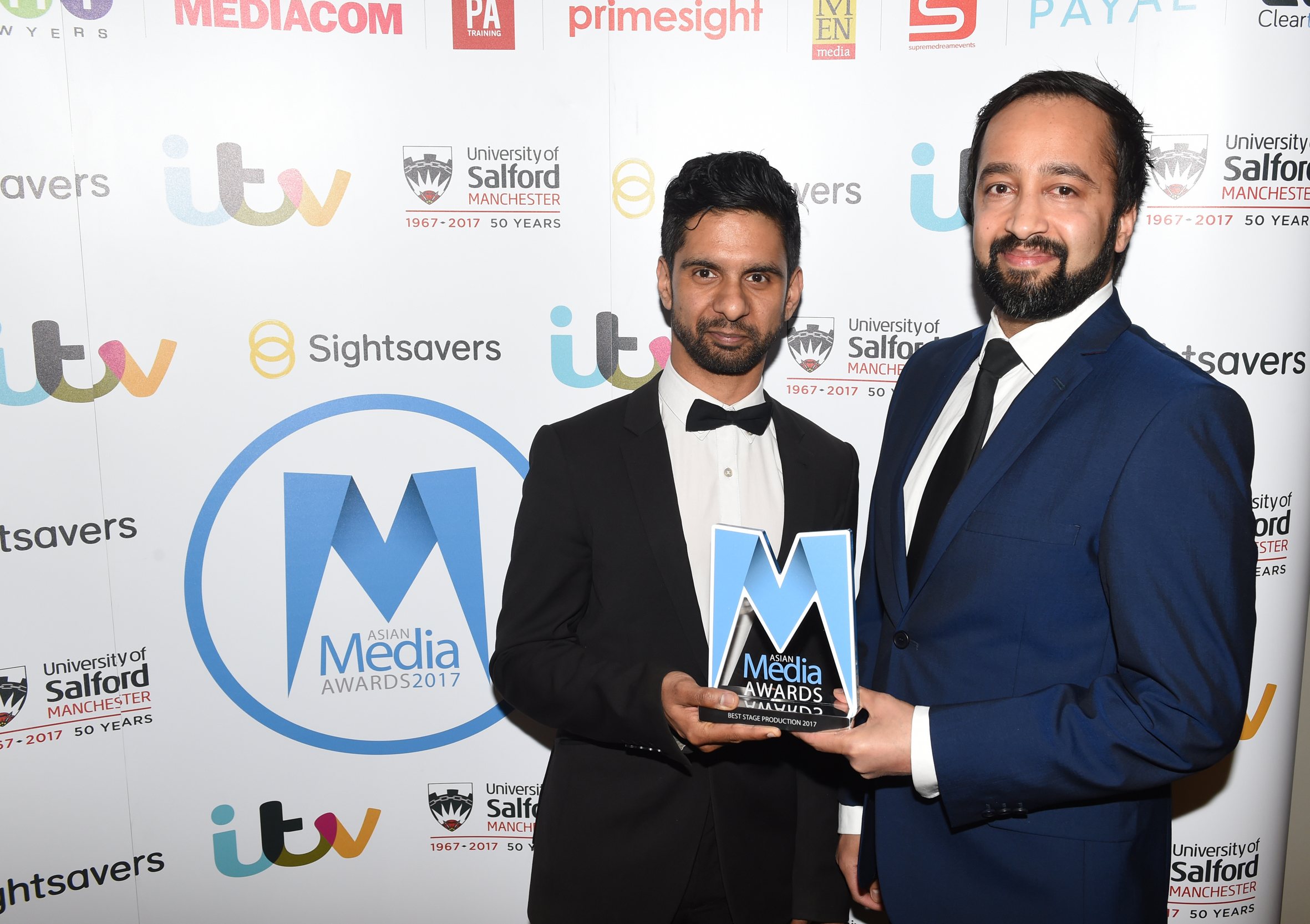 A stage play which explores race relations in modern day Britain was named Best Stage Production at the 2017 Asian Media Awards.
The Asian Media Awards honours journalists, broadcasters, presenters, bloggers and marketing professionals and took place at the Manchester Hilton Deansgate (Wednesday 25 October).
In Combustion, racists plan to march through Bradford during Ramadan, inflaming local tensions.
Meanwhile Shaz, a local garage mechanic, desperately tries to keep his business running smoothly so he can marry well.
In this volatile environment, Shaz's sister Samina is determined to make her voice heard. Bradford-born Asif Khan's play is a comic take on the combustion surrounding young British Muslim lives in the North of England today.
Combustion opened in May 2017 and played at Tara Theatre before touring to Norwich, the RADA Festival, Margate, Hexham, South Shields and to Asif's hometown of Bradford, where it played to a sold out crowd at the Alhambra Theatre.
It was written by Asif Khan (AIK productions); Co-Produced by Asif Khan and Jonathan Kennedy (Tara Arts), directed by: Nona Shepphard with design by Mila Sanders.
It features Mitesh Soni, Nigel Hastings, Shireen Farkhoy, Rez Kempton and Beruce Khan.
Speaking on stage Asif Khan said, "It has been an incredible journey with this play from being sat at home on my couch just making a few notes about it feels like to be a British Muslim, create some characters, then suddenly being in the rehearsal room with fantastic director Nona Shepherd and the cast of actors that I had.
"I want to thank the Asian Media Awards for having this category and including stage productions. Theatre is not a medium that the Asian community engage with as much as I would like them to. Including stage productions in this awards ceremony really goes a long way to changing that.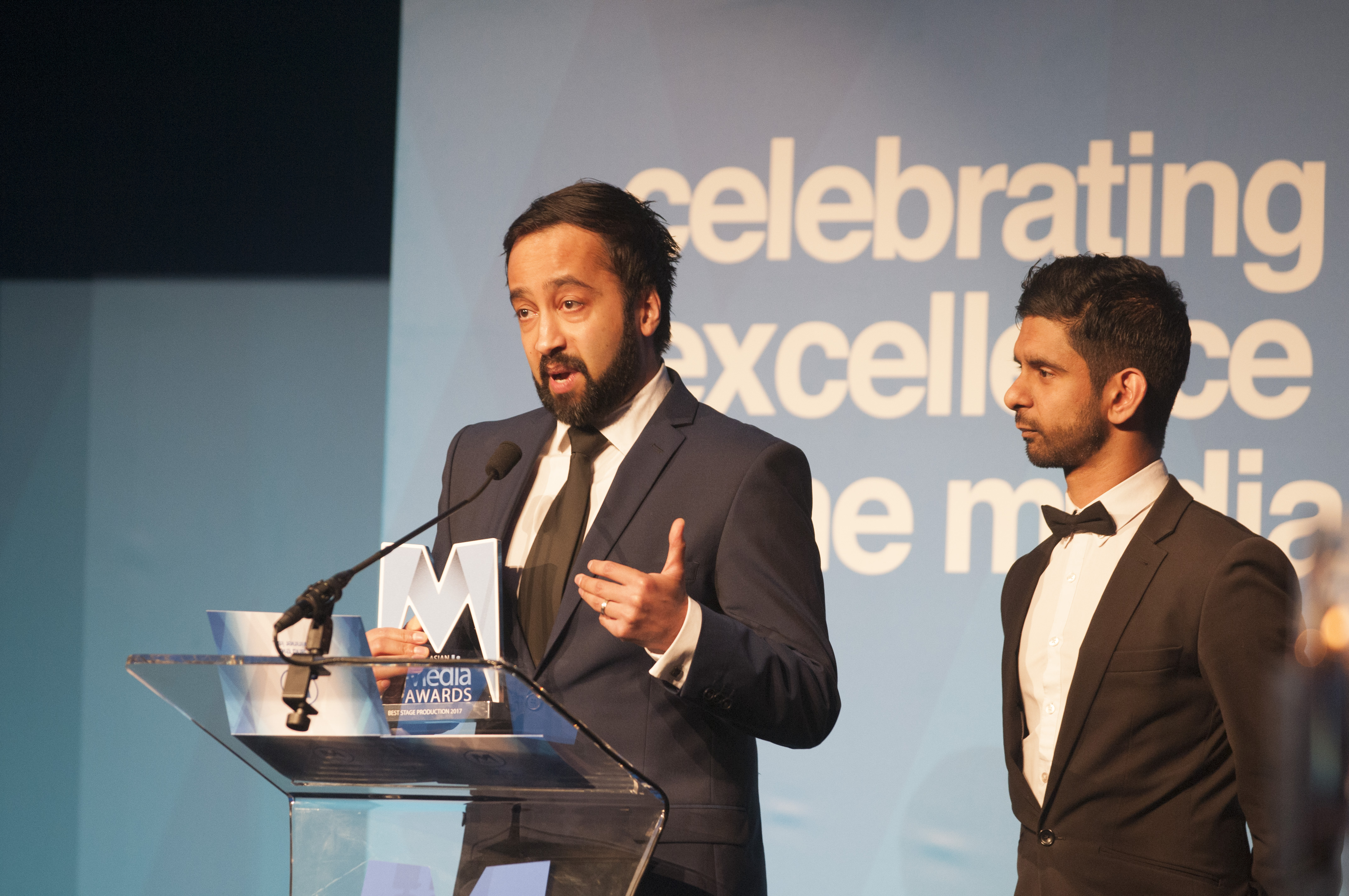 "I would like to say a big thanks to Tara Arts, our co-producers and the whole combustion team and for every single person who has supported the show, I am truly grateful."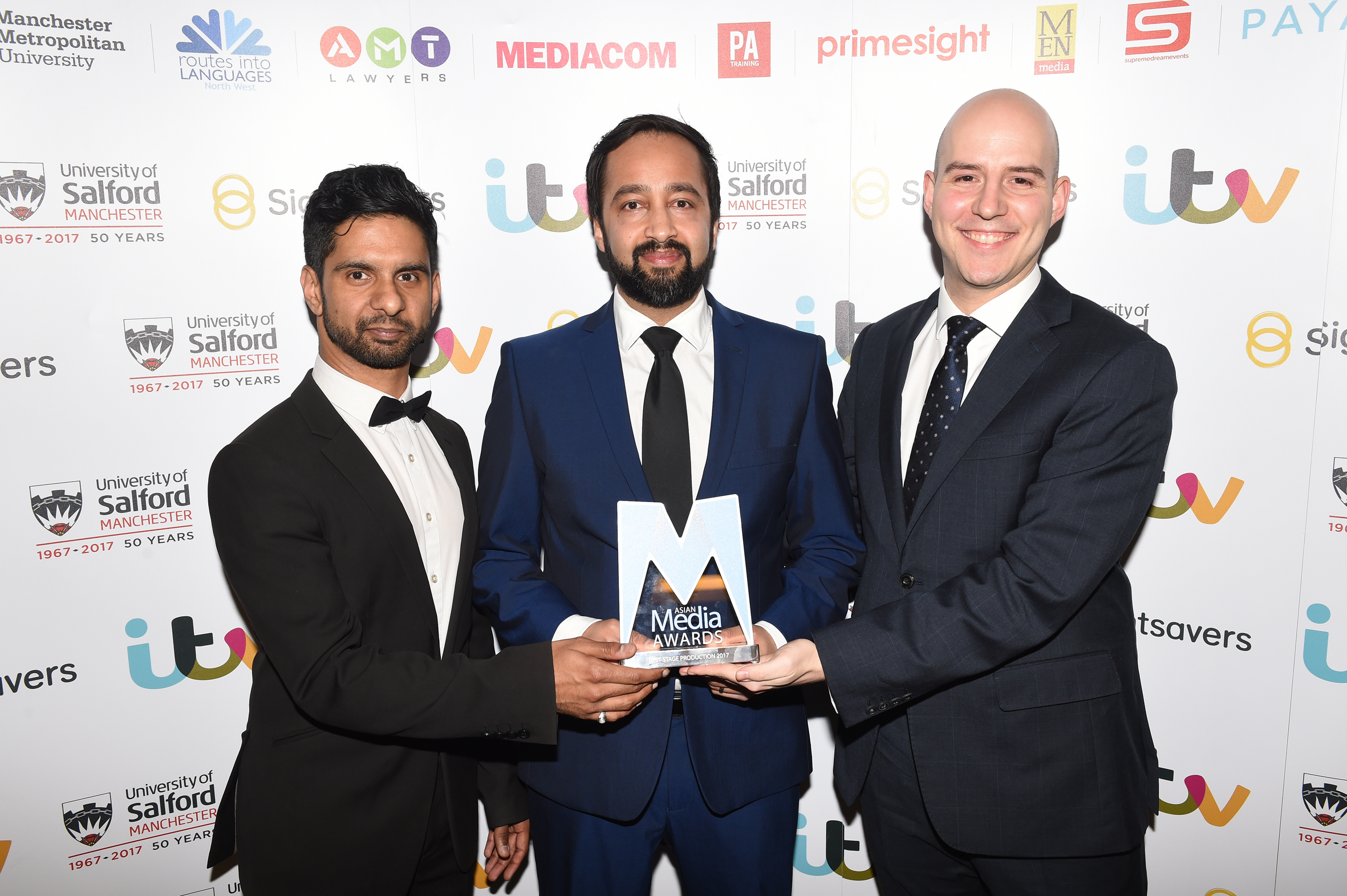 Mitesh Soni who plays the role of Faisal in combustion added, "I want to thank Asif for writing the play. Performing it was such an experience.
"We were doing it during things like the Manchester bombings, during the time when people were being run over in London and the response that we got was phenomenal.
"I remember listening to a couple that came to see the show and they were very much right wing and didn't believe that Muslims could be anything other than terrorists, but they came to see the show and afterwards it changed their minds."
"This is the power of theatre, if somebody can come and see something and change their mindset from what they were taught to believe."
The University of Salford are premier sponsors and partners to the event include ITV, MediaCom, M.E.N, Press Association Training & Primesight.
The official Charity Partners for 2017 are Sightsavers.
The event is supported by Manchester Metropolitan University, Routes Into Languages, AMT Lawyers, Hilton Manchester Deansgate, Tauheedul College for Teaching and Leadership, Supreme Dream Events, Payal and Cleartwo.