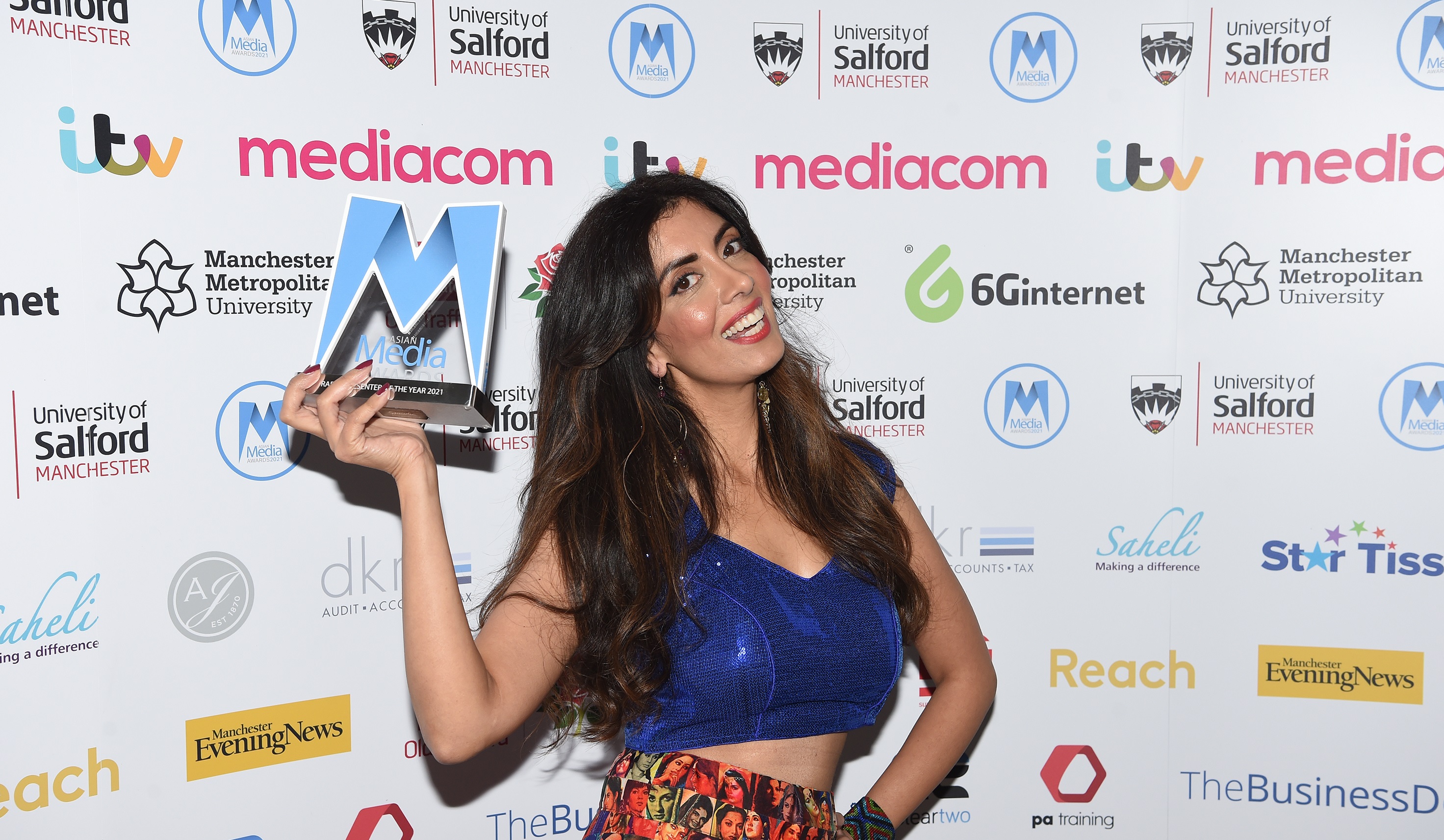 Noreen Khan won her first Radio Presenter of the Year honour at the Asian Media Awards.
The 9th Asian Media Awards ceremony took place at the Emirates Old Trafford on Friday night (October 29) with Good Morning Britain presenter, Adil Ray and Eastenders star Jaz Deol also amongst the winners.
The 2021 Asian Media Awards are supported by the University of Salford and were hosted by Sky Sports news presenter Bela Shah.
Noreen was handed her award by Shaiza Mughal and Fatima Vadia who were invited to present the award in memory of AMA founder and Media Manager Umbreen Ali.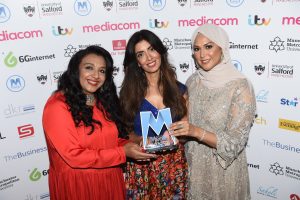 In an incredibly challenging year, Noreen has worked hard to keep audiences connected. Noreen has a very strong and personal connection with her listeners. As well as hosting her popular afternoon show, she finds time to inspire her followers through a range of initiatives.
She dedicated a whole week to health, fitness and wellbeing.  Her shows include quirky features such as 'Noreen Asks' and 'Noreen's Drama club'.
As well as music, Noreen is also a massive fan of sport and her knowledge of football and cricket has helped to make her one of the most popular presenters on radio.
She is often invited to 'Fighting Talk' on BBC 5 live with Colin Murry and is now one of the foremost authorities on all things Liverpool and Pakistan! Outside of radio presenting, Noreen's passion for great humour has led her to host her own stand-up comedy circuit. Noreen is presently filming BBC Two's 'Back in Time for Birmingham' series to coincide with the Commonwealth Games in 2022.