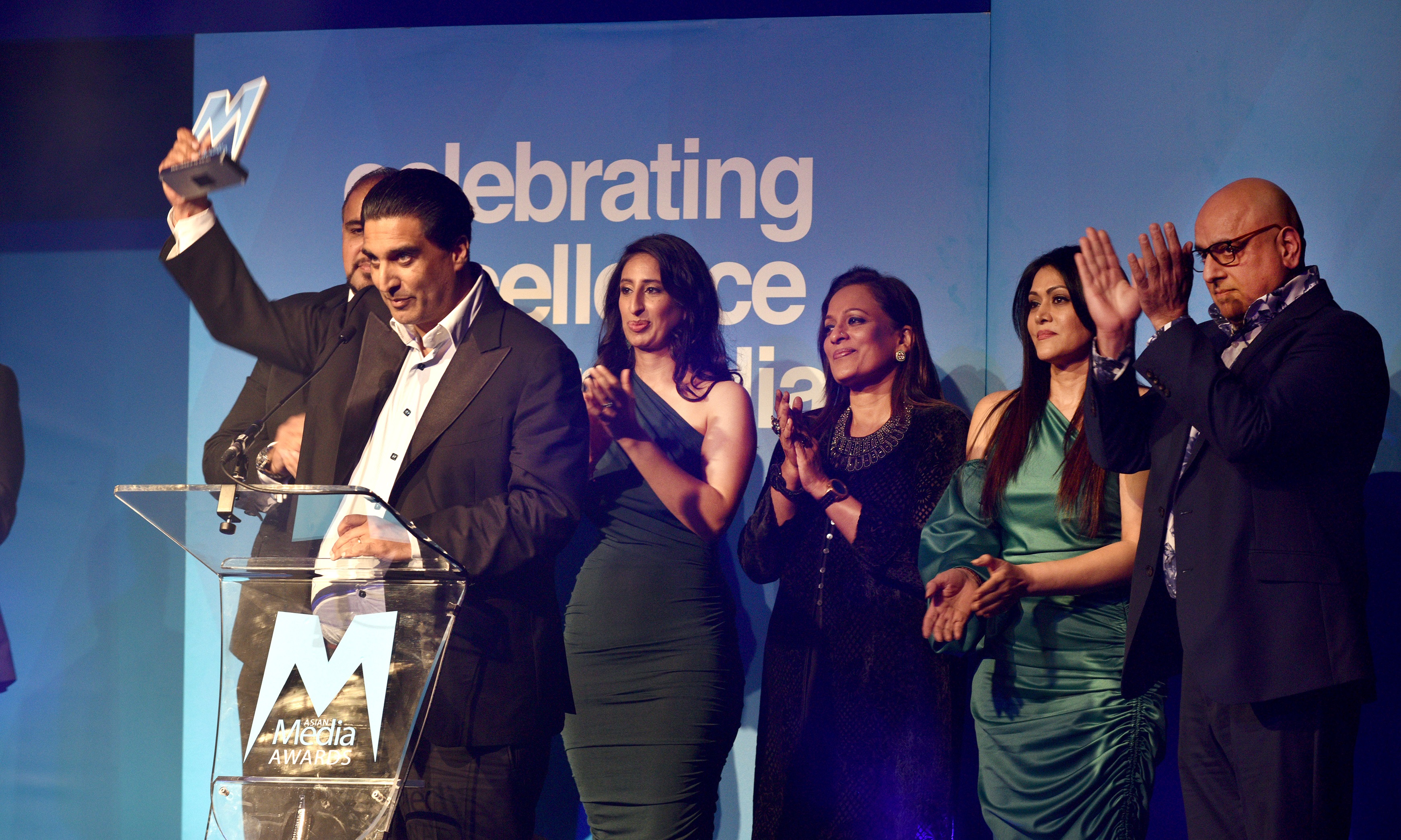 Sunrise Radio were named Radio Station of the Year at the 2021 Asian Media Awards
The 9th Asian Media Awards ceremony took place at the Emirates Old Trafford on Friday night (October 29) with Good Morning Britain presenter, Adil Ray and Eastenders star Jaz Deol also amongst the winners.
The 2021 Asian Media Awards are supported by the University of Salford and were hosted by Sky Sports news presenter Bela Shah.
The honour was presented  by Payal Events Yasin Ali Khan also known to many as DJ Fritz.
Celebrating 32 years, Sunrise is the UK's longest running national Asian commercial radio station. Music, competitions, debates – the station features some of the leading presenters and shows.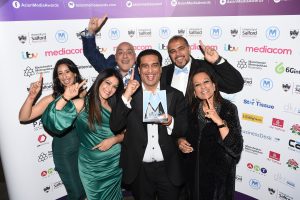 Much like many commercial radio stations Sunrise was faced with one of its most challenging periods during the pandemic. However, the station launched a number of initiatives aiming to educate and support organisations and charities as well as keep it's listeners informed.
Sunrise partnered with the British Asian Trust, for the 'Oxygen For India Appeal' and launched a major 36-hour appeal to support CRY which raised awareness of Cardiac Risk in the Young across the British Asian community.
The station also launched a weekly podcast and debuted broadcaster Anila Dhami's highly commended Sunday show.