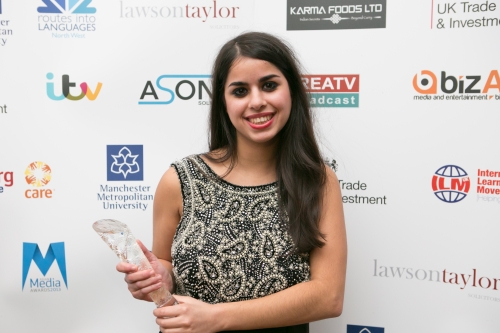 As the Finalist's Event of this year's Asian Media Awards approaches, we are delighted to have launched the Outstanding Young Journalist Award.
In the most innovative and exciting era the media has encountered, it was only fitting that we highlight the work that the younger journalists are doing.
The aim of this individual award is to discover and promote young talented individuals as well as reward their excellent work.
Asons Solicitors who are premier sponsors at this year's event are keen to support new ideas and innovative work.
John King, Head of Marketing for Asons Solicitors said,
"At Asons Solicitors we celebrate young talent.
"A larger part of our ethos is to recruit talented newcomers to the industry who may not necessarily have the years of experience behind them, thus may not always be given an opportunity in this field.
"A lot of businesses are missing a trick here, as some of the best 'media' people today are those who have grown up with the explosion in digital platforms.
"We want that talent to be a part of our growth as a company.
"We see the Asian Media Awards as an extension of our philosophy with our staff."
Umbreen Ali, Media Manager said,
"The Outstanding Young Journalist Award is a much coveted award at this year's Asian Media Awards.
"It is a way to discover and highlight the brilliant writing of younger novice journalists across print and digital platforms.
"There is so much raw talent and creativity that very often is not heard.
"This award gives young people access to the media industry on a national level."
The finalist's will be announced on September 29 at the ITV Studios in London. The main awards ceremony will be held in Manchester at the Hilton Deansgate on October 28.