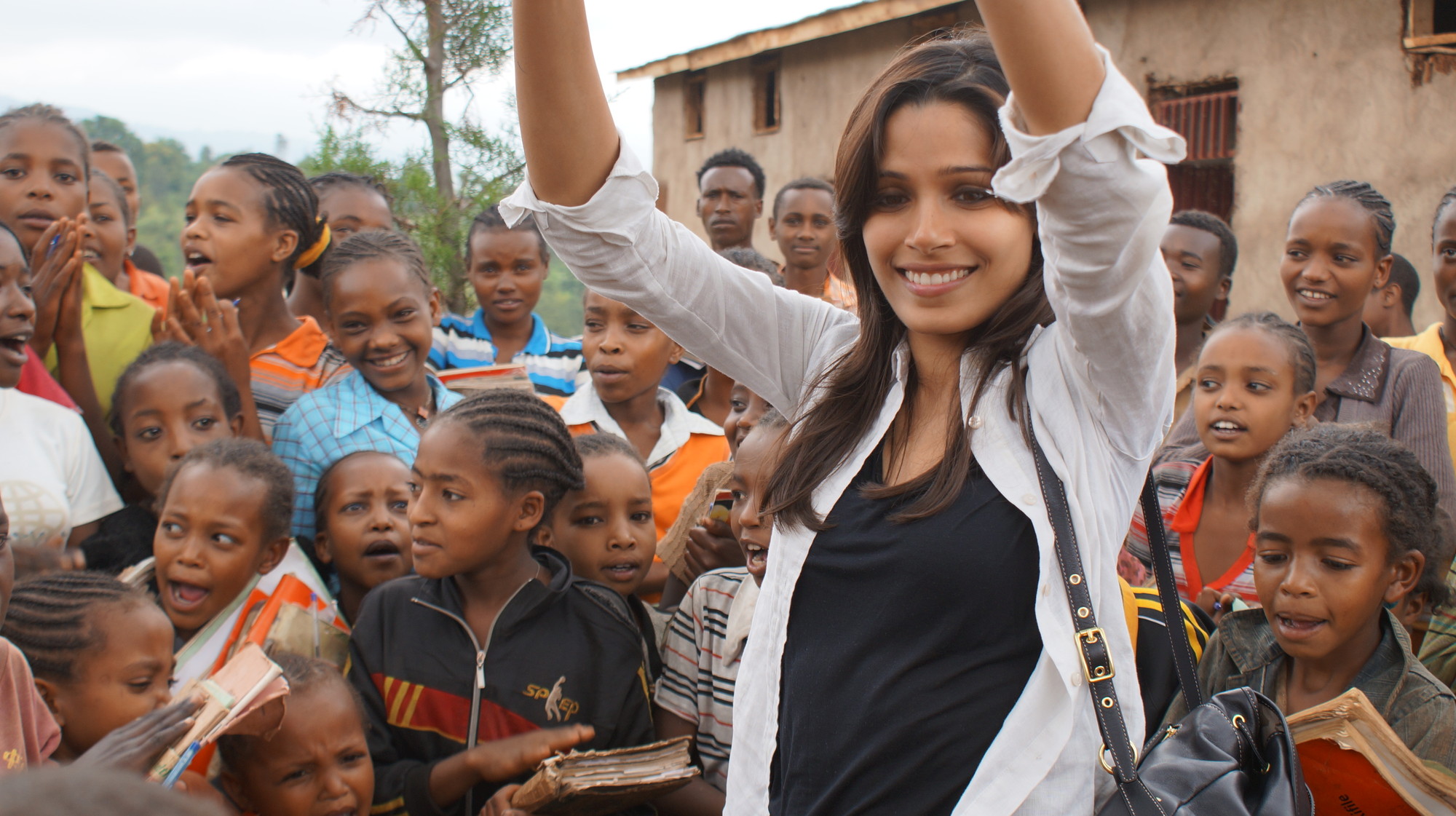 The Asian Media Awards will be supporting Plan UK's 'Because I am a Girl' campaign at this year's events.
Plan International UK has a long established presence across Asia and has been working with some of the poorest children on the continent for nearly 60 years.
The global children's charity aims to help children to move themselves from a life of poverty to a future with opportunity.  Their flagship campaign, Because I am a Girl, is the world's biggest campaign for girls' rights.
Across the globe, girls' rights are threatened by violence, gender in equality, poverty, poor education, unfair policies, ingrained attitudes, conflict and disasters.
Plan is working at grass roots level in Asia and around the world to help girls gain the education, skills and support they need to help break the cycle of poverty and fulfil their potential.
Tanya Barron, CEO of Plan International UK, said, "The Asian Media Awards highlights the ground breaking work putting human rights and issues affecting race relations in the media spotlight and Plan is proud to be associated with the event this year as charity partner."
Umbreen Ali, Media Manager with the Asian Media Awards said, "The AMA's are all about creating awareness of important issues affecting millions across the world. Plan UK are working tirelessly to bring global attention to the plight of girls and young women."
"We are delighted in 2015 to be aiming to help create further awareness of the work of Plan UK and their 'Because I am  a Girl' campaign."
How you can help Plan UK
Plan is a global children's charity which works with children in the world's poorest countries to help them build a better future. A future you would want for all children, your family and friends.
The charity has 95,000 sponsors in the UK and 1 million sponsored children worldwide. Sponsorship starts at £15-a-month and, rather than going to individual children and their families, funds projects to improve schooling, health, nutrition and livelihoods across communities.
Plan's activities are guided by the principals of the United Nations Convention on the Rights of the Child and other internationally-recognised human rights treaties, and is informed by the local context and knowledge of the country and region.
To donate and to find out further information please see www.plan-uk.org
This year's Asian Media Awards returns to the Hilton Manchester Deansgate on Thursday October 29.
A shortlist announcement will take place at ITV, the London Studios on Monday September 28.
A full list of all categories including special awards can  be viewed at http://www.asianmediaawards.com/categories.
The deadline for all nominations for this year's awards is 4pm Friday August 28 2015.
Previous recipients of an Asian Media Award include Krishnan Guru-Murthy, Waris Hussein, Nina Wadia and Anita Anand.
The University of Salford are premier sponsors and partners to the event include ITV, MediaCom & Press Association Training.
For further information please e-mail umbreen@asianmediaawards.com.