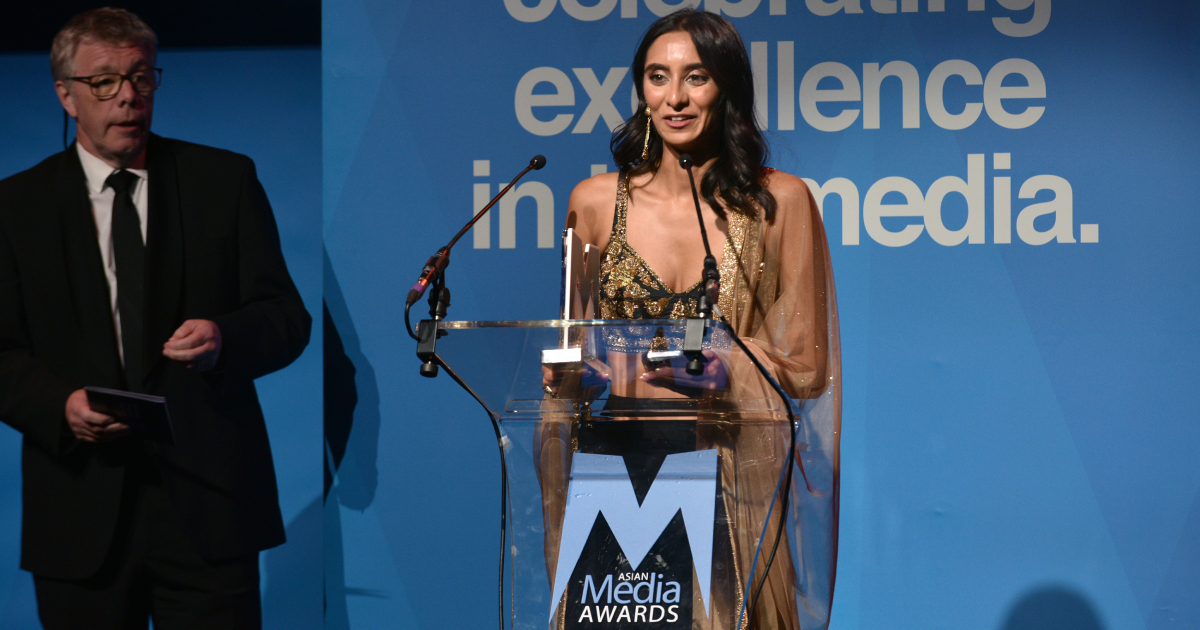 BBC correspondent Reha Kansara was named Manchester Metropolitan University Journalist of the Year.
The stars of radio, TV and broadcasting gathered at the 11th AMA ceremony at the Hilton Manchester Deansgate (27 October).
The awards celebrated winners in a range of categories in journalism, stage, online and creative media and were hosted by Magic FM's Neev Spencer.
Those honoured on the night included broadcaster Tina Daheley, LBC presenter Sangita Myska and Mihir Bose who received the Outstanding Contribution to Media Award.
This year Meera Syal and Sanjeev Bhaskar were recognised with the Sophiya Haque Services to Television, Film and Theatre Award.
Shabaz Ali who takes merciless aim at the seemingly spoilt, the weird and the bizarre on Tiktok picked up the Best Video Channel accolade whilst Polite Society star, Priya Kansara was named Best Newcomer.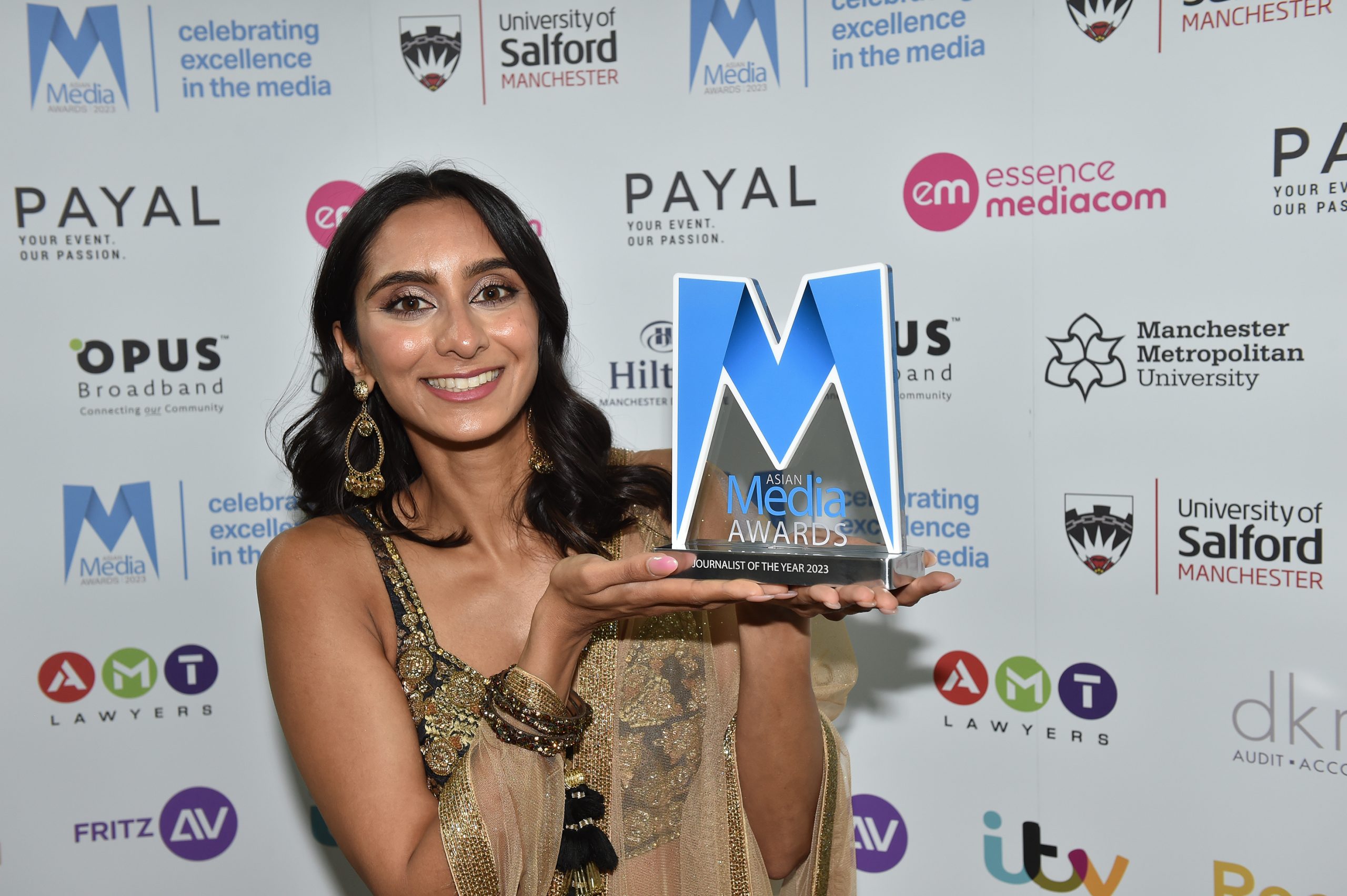 Correspondent, Reha Kansara won the Manchester Metropolitan University Journalist of the Year category which featured journalists and reporters from the Daily Mail, ITV News, The Mirror and Channel 4.
The university has been supporting the honour since 2013 and previous winners have included Faisal Islam and ITV Global Security Editor Rohit Kachroo.
Senior Lecturer in Multimedia Journalism at the Manchester Metropolitan University and AMA panel member, Andrew Dickenson presented the award to Reha.
Reha said: "There is nothing that gives me more adrenaline than amplifying the voices of no, not the voiceless but those who need the platform. But also holding governments to account and exposing wrong doing and I am really glad and proud that I can do that at the BBC, day in and day out. No day is the same for me.
"It has been an honour."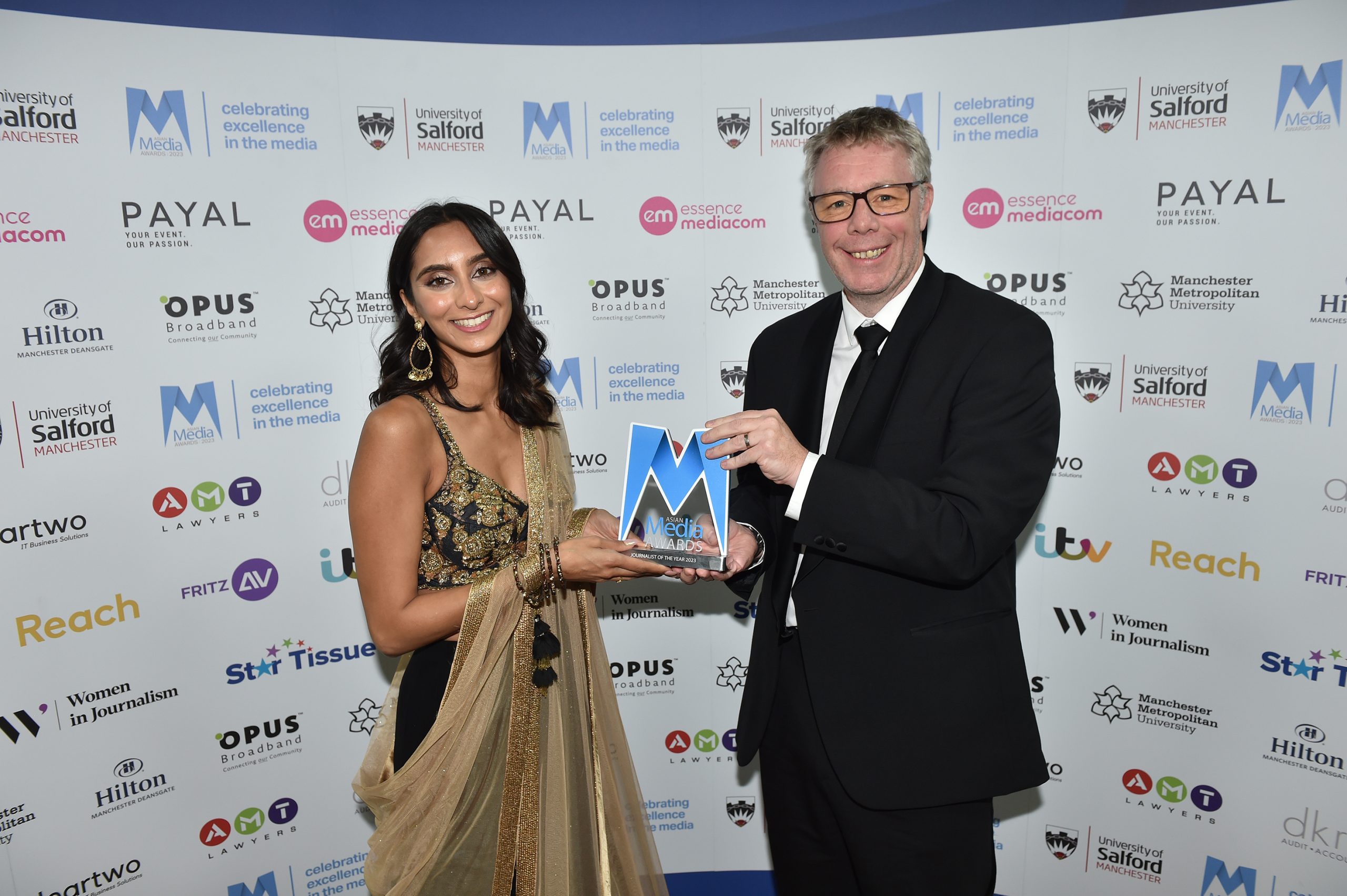 Reha is a global investigative reporter making long-form documentaries as well as breaking news for the BBC. During the past year she reported on the devastating impact of 'Bulli Bai' scandal in India had on prominent Muslim women.
Reha travelled to Uganda to produce a deeply personal radio and TV documentary about the 50th anniversary of the Ugandan Asian expulsion. Her most recent investigation exposed the Venezuelan government paying citizens to tweet propaganda.
Her exclusive report titled 'Myanmar's digital battleground' investigated how prominent Burmese women, opposed to the military junta, were systematically abused online by pro-military actors on Facebook and Telegram.
In the UK she investigated the part social media played in fuelling hostilities in Leicester which dominated headlines late last year.
---
This year's Asian Media Awards winners were announced at the Hilton Manchester Deansgate on Friday October 27.
Previous recipients of an Asian Media Award include Krishnan Guru-Murthy, Waris Hussein, Art Malik, Mehdi Hasan, Nina Wadia, Anita Rani, Shobna Gulati, Faisal Islam, Adil Ray & Lisa Aziz.
The University of Salford are Premier Partners to the Asian Media Awards.
Partners to the awards include ITV, EssenceMediaCom, Reach PLC & Women In Journalism.
The awards are also supported by Manchester Metropolitan University, AMT Lawyers, DKR Accountants, Opus Broadband, Hilton Manchester Deansgate, Fritz AV, Payal Events & Cleartwo.