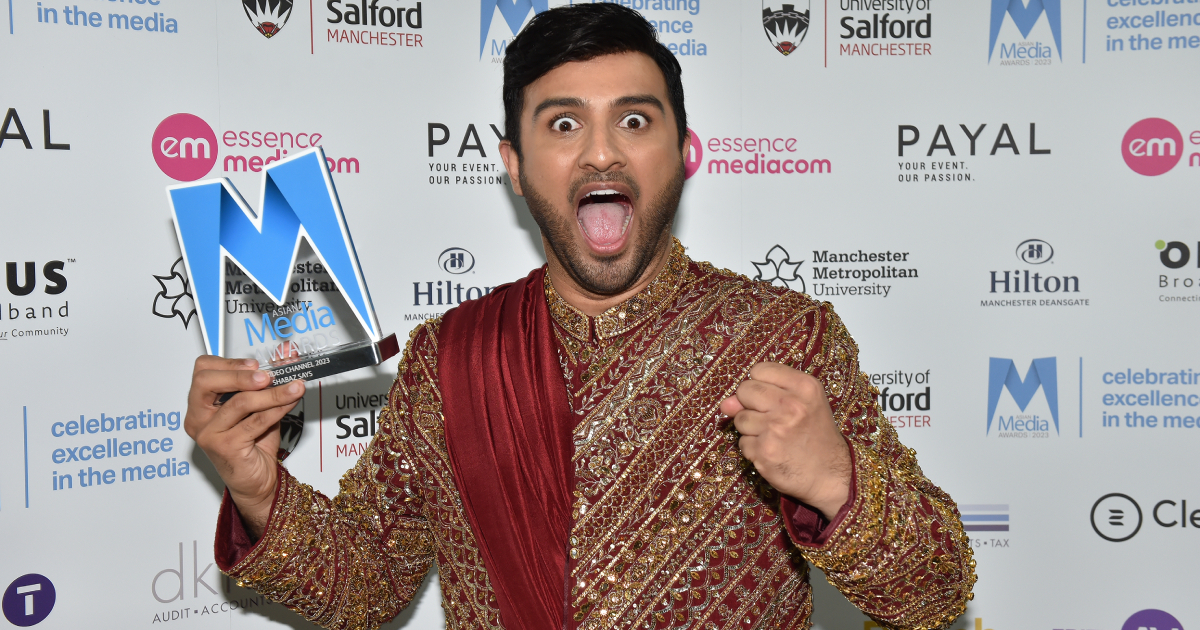 Shabaz Says (Shabaz Ali) said it was 'bittersweet moment' as he picked up the Best Video Channel honour at the annual Asian Media Awards.
The stars of radio, TV and broadcasting gathered at the 11th AMA ceremony at the Hilton Manchester Deansgate on Friday (27 October).
The awards, which are supported by the University of Salford, celebrated winners in a range of categories in journalism, stage, online and creative media and were hosted by Magic FM's Neev Spencer.
Shabaz Ali has built a huge online audience with his witty takedowns of what he himself calls, 'The internet culture of performative perfection'.
His humorous videos, which normally feature him lying in a bed, have amassed 1.8m followers on TikTok and a further 1.6m followers on Instagram with millions of shares and likes.
His remarkable rise to fame saw him garner a million followers within a year.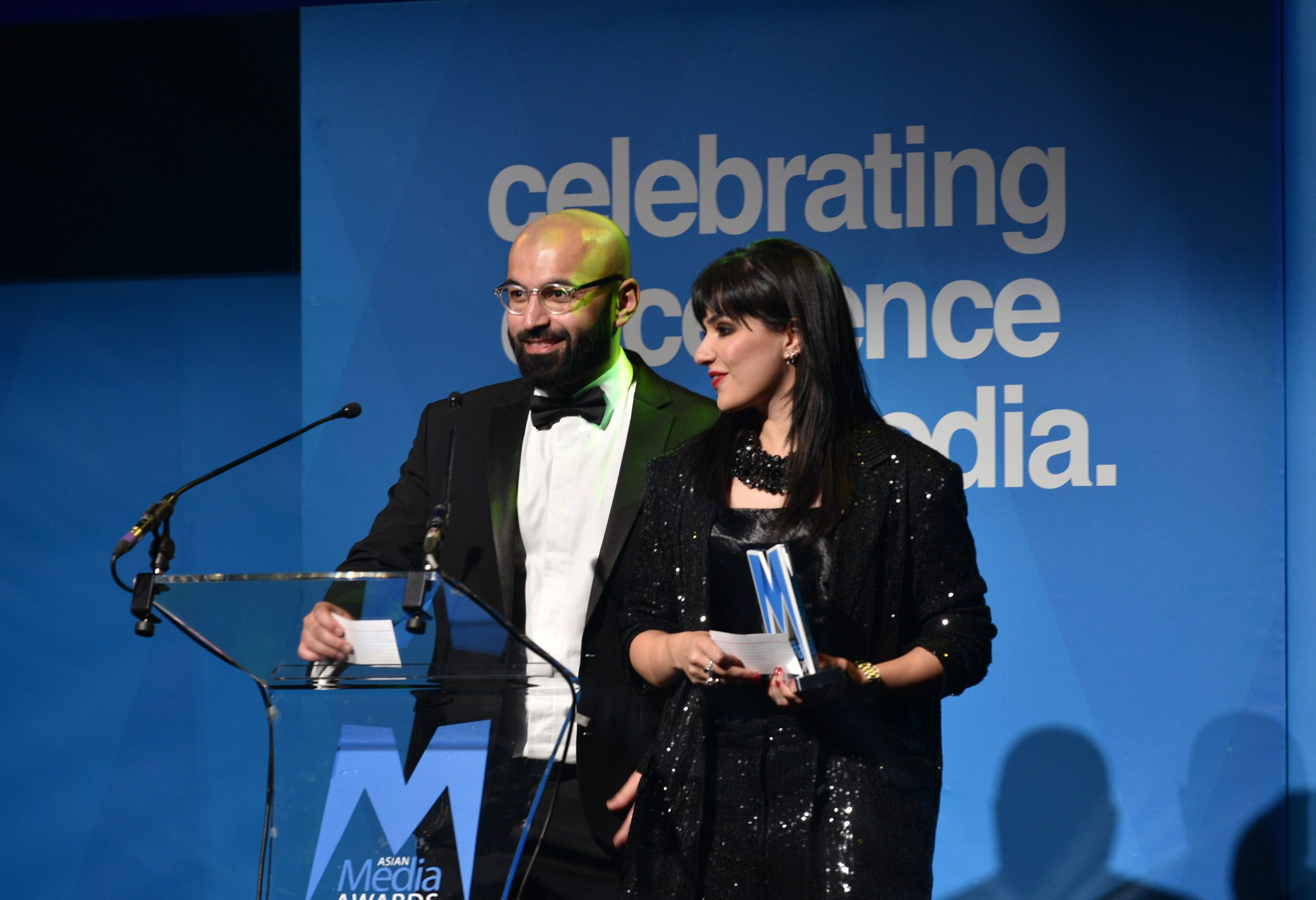 Shabaz was presented his award by Zainib and Mobeen from the BBC's Race Across the World.
He joked that he had attended the awards back in 2016 and promised himself he would be on stage on day.
He went on to thank his family and friends for their support.
However, he used his winning speech to talk about the ongoing conflicts across the world.
He said: "This award comes at a bittersweet moment. We sit in this room, whilst out there, powerful individuals driven by greed and ambition have used their wealth and influence to create division, spread hatred and exploit chaos and suffering, just to line their pockets, whilst trading in the most important of commodities – human life."
Shabaz said: "It is our collective responsibility to challenge the narratives of division and strive for peace.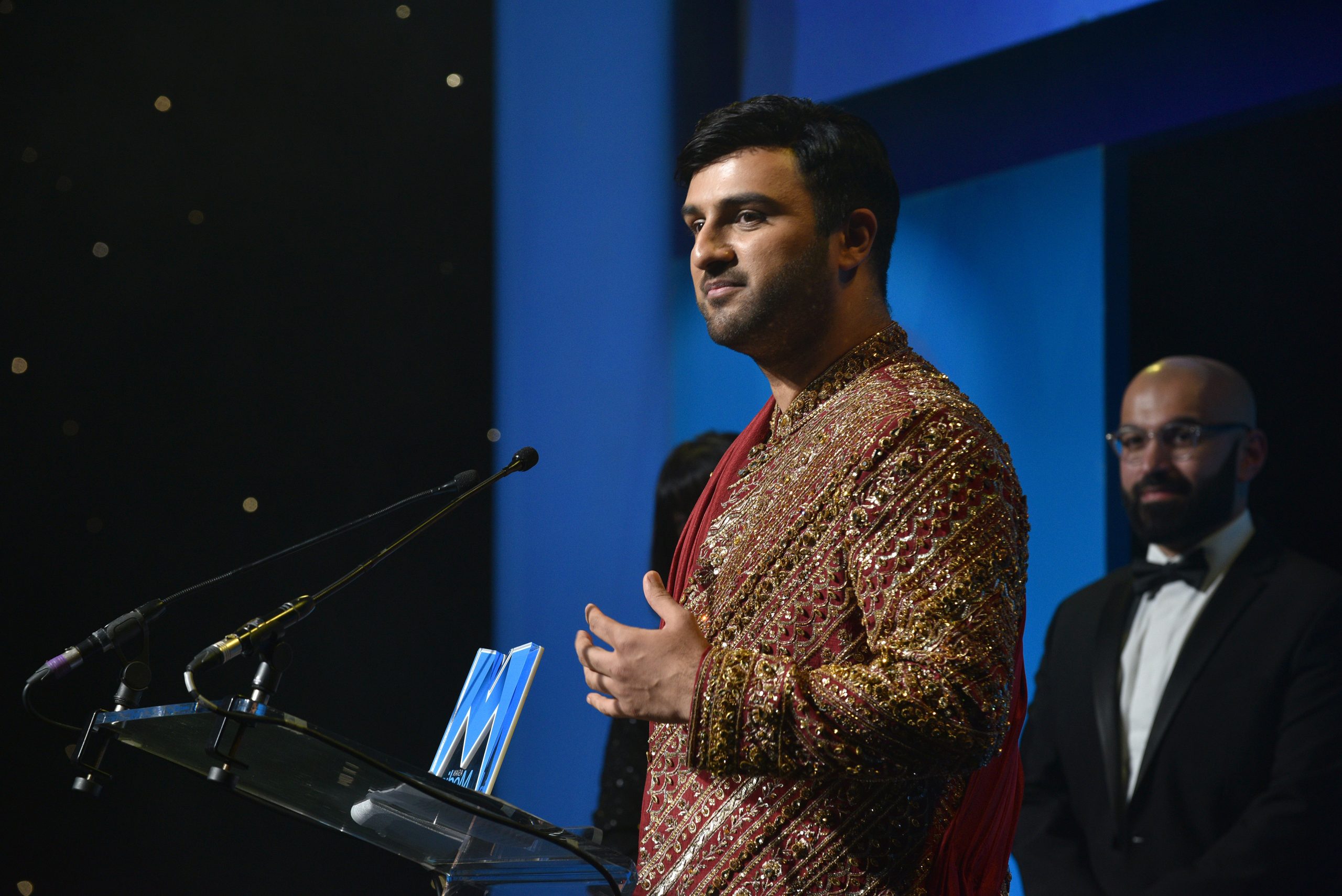 "We should all demand transparency, accountability, and ethical leadership from our institutions and from those in power.
"In an era where information is readily accessible and influences so much of our opinions, it is crucial that the media upholds the principles of objectivity and impartiality.
"Use your voices but use them right! I have always had such faith in the young to do better with this world and I continue to believe they really will change the world for the better but that responsibility lies with us to create a world they can do that in.
"This recognition is not just a personal win for me or me but a win for the 'povvo' gang and the voices that often go unheard."
Shabaz's deadpan humour and take on life seem to have inspired a whole generation of young people who see the uncomfortable contrast between our online obsession with luxury and troubled reality.
His commentary has seen him dubbed among other things as the 'voice of the cost-of-living crisis' and the 'Robin Hood of TikTok', as he takes merciless aim at the seemingly spoilt, the weird and the bizarre.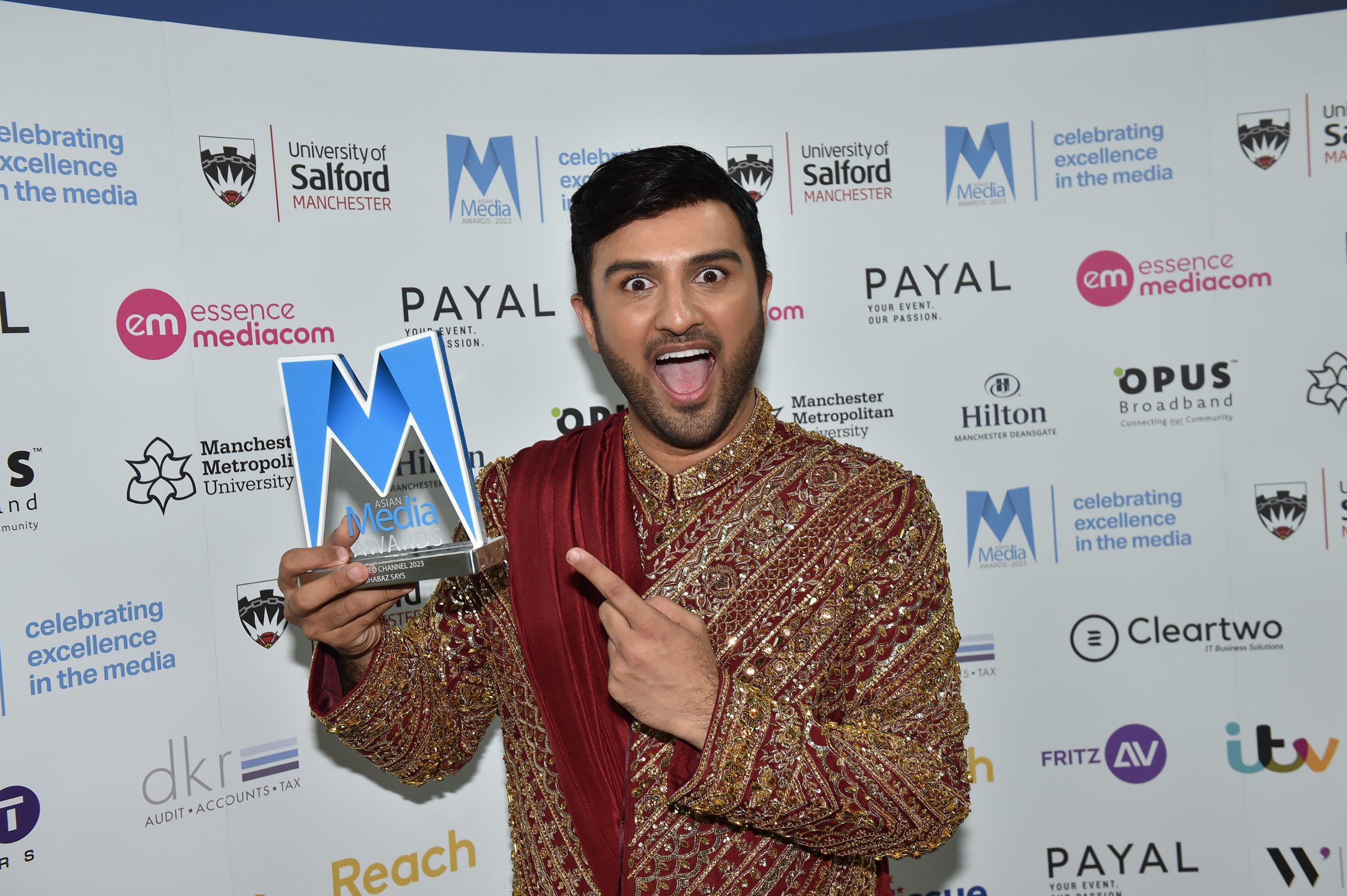 The full-time Chemistry teacher admits to simply saying what is on his mind and does not script the videos to ensure that he can be as candid as possible.
Shabaz's newfound fame has seen him feature a host of radio programmes and international news shows across the world.
His upcoming book 'A Povvos Guide To Life' will highlight many of the traditions and practices of his family and their approach to a 'healthy, sustainable and cost-effective
living'.
Shabaz is about to start a podcast from Manchester and brought his first live show to the Lowry this summer.
---
This year's Asian Media Awards winners were announced at the Hilton Manchester Deansgate on Friday October 27.
Previous recipients of an Asian Media Award include Krishnan Guru-Murthy, Waris Hussein, Art Malik, Mehdi Hasan, Nina Wadia, Anita Rani, Shobna Gulati, Faisal Islam, Adil Ray & Lisa Aziz.
The University of Salford are Premier Partners to the Asian Media Awards.
Partners to the awards include ITV, EssenceMediaCom, Reach PLC & Women In Journalism.
The awards are also supported by Manchester Metropolitan University, AMT Lawyers, DKR Accountants, Opus Broadband, Hilton Manchester Deansgate, Fritz AV, Payal Events & Cleartwo.