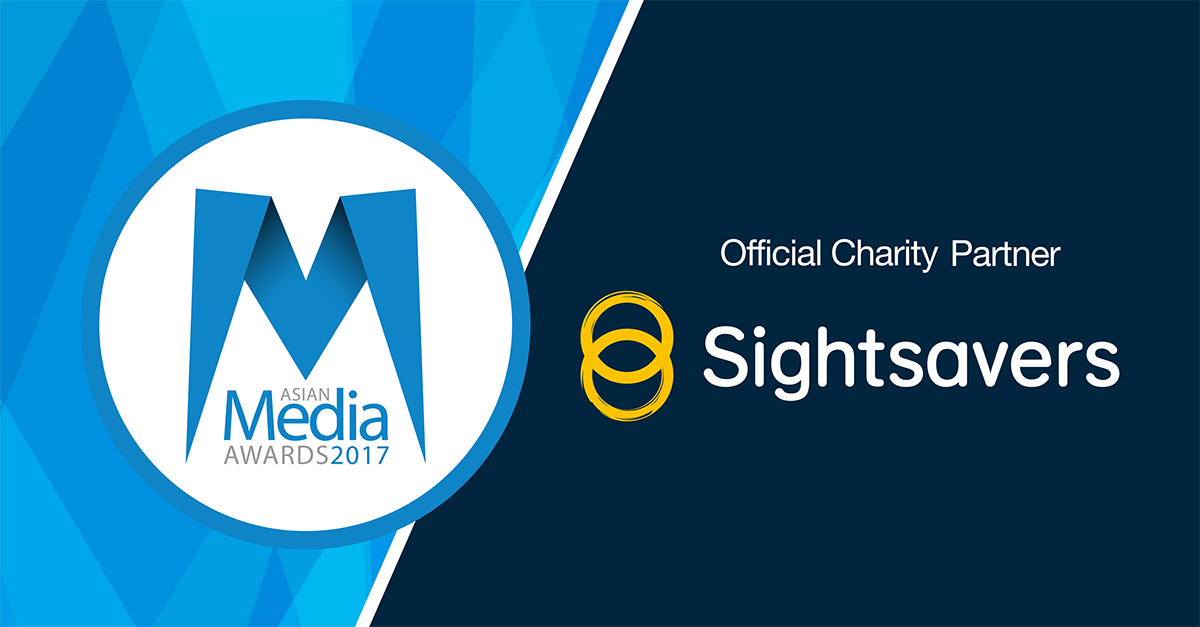 Sightsavers will be the official Charity Partner for the 2017 Asian Media Awards.
The charity works in more than 30 countries across Africa and Asia, including Pakistan, India and Bangladesh to help blind people to see again and prevent people from going blind wherever they can.
They also work to improve the lives of people with disabilities, particularly those who have permanent sight loss.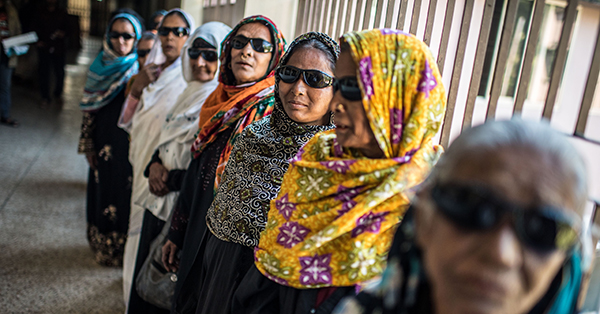 Thirty-nine million people in the world are blind, 90% of whom live in developing countries. However, 80% of blindness in the world is avoidable and as little as £30 can fund life changing cataract surgery and restore an individual's vision.
Mike Straney, Director of Major Giving at Sightsavers said, "We are delighted to have been chosen as the 2017 Asian Media Awards Charity Partner.
"Sightsavers are proud to have such a strong presence before this year's exciting media talent. We look forward to sharing our mission with those who can help bring attention to some of the world's most marginalised people and under prioritised health issues."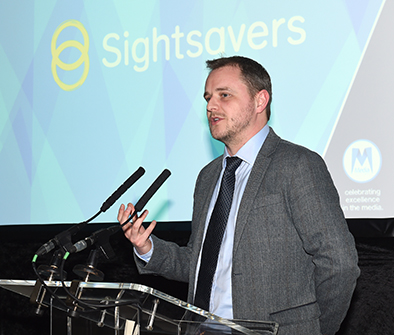 Umbreen Ali, Media Manager with the Asian Media Awards said, "The Asian Media Awards aims to highlight crucial issues affecting people across the world.
"Sightsavers are working tirelessly to make a real difference to some of the most vulnerable communities.
"We are delighted in 2017 to help create further awareness and support the work of Sightsavers both here and globally."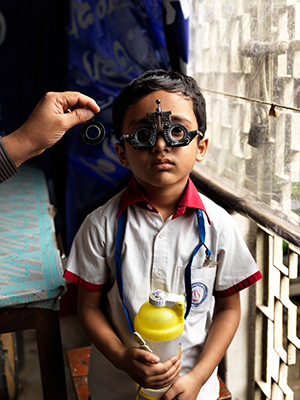 In the six decades since its foundation, Sightsavers has supported over 576.79 million treatments for blinding and potentially blinding conditions and have carried out over 8.14 million operations to restore sight.
They have also supported 38,000 blind or low vision children to gain a school education.
For more information on Sightsavers, you can visit: www.sightsavers.org or contact Laura Farhall, Sightsavers Media Team 01444 445368 or lfarhall@sightsavers.org.
---
Nominations for this year's Asian Media Awards open on Monday 24 April 2017.
This year's Asian Media Awards returns to the Hilton Manchester Deansgate on Wednesday October 25 2017.
The official shortlist announcement will take place at ITV, The London Studios on Thursday September 21 2017.
A full list of all categories including special awards can be viewed at www.asianmediaawards.com.
Previous recipients of an Asian Media Award include Krishnan Guru-Murthy, Waris Hussein, Art Malik, Mehdi Hasan, Nina Wadia and Anita Anand.
The University of Salford are premier sponsors and partners to the event include ITV, MediaCom, M.E.N and Press Association Training.
The official Charity Partners for 2017 are Sightsavers.
The event is also supported by Manchester Metropolitan University, Routes Into Languages, AMT Lawyers, Hilton Manchester Deansgate, Supreme Dream Events, Payal and Cleartwo.