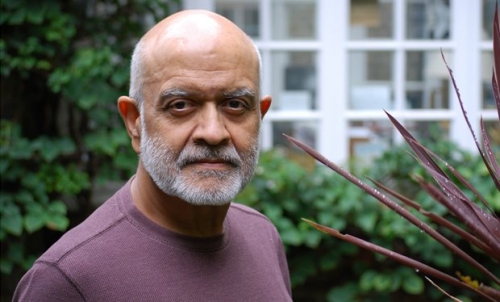 One of the longest serving directors of film and television is to be honoured at this year's Asian Media Awards.
In a career spanning over five decades Waris Hussein took up his first role as a director back in 1960.
It made him the first director of Indian origin to be appointed to the Drama Department of BBC Television and the youngest director that the BBC had ever had.
Hussein directed the first ever Doctor Who serial, An Unearthly Child, in 1963, starring William Hartnell. He returned to direct most of the fourth series of the long-running drama.
He is also the first Indian to have directed a play at the National Theatre, London.
Since then he has won a Bafta and an Emmy (for Edward and Mrs Simpson) and an Emmy for Barry Manilow's 'Copacabana' in his one and only acting role. He has also received accolades across the world for his work.
Presently, he is preparing to direct a movie based on his experiences of working with Elizabeth Taylor and Richard Burton in the last film they made together.
He said, "I am honoured to be presented with this Award which represents not only myself but, hopefully, those who will achieve their goals in their chosen fields in the future."
"I was one of the first Asians to be directing in Television Drama in the early 60's. I was nervous and aware of the importance of having been chosen from many other applicants for the job.
"I knew I had to prove the BBC's trust in me, as a young Indian born Asian, and after a stint on a weekly soap opera I was assigned the task of launching a new series called 'Doctor Who.'
"I was not to know at the time it would help launch me to my present career."
A statement from the Asian Media Awards reads, "The Asian Media Awards aims to recognise the work of an individual who helped to lay the foundations for many others to follow."
"In his career spanning over 50 years Waris Hussein remains one of a handful of individuals from the British Asian community to have showcased his work at the very highest level across the world.
"These awards are about highlighting the work of future media stars but also to realise the important work contributed by the first generation of British Asian professionals.
"The Asian Media Awards is delighted to be honouring Mr Waris Hussein with the Outstanding Contribution to Media Award."
The Asian Media Awards take place at the Hilton Deansgate Manchester on 28 October 2014.
The Asian Media Awards 2014 is supported by Asons Solicitors, University of Salford, Hilton Hotels,  Manchester Metropolitan University, Routes into Languages, ITV, Mediacom, Press Association Training, Supreme Dream, Cleartwo, Karma Foods, AMT Lawyers & Studio 4 Photography.