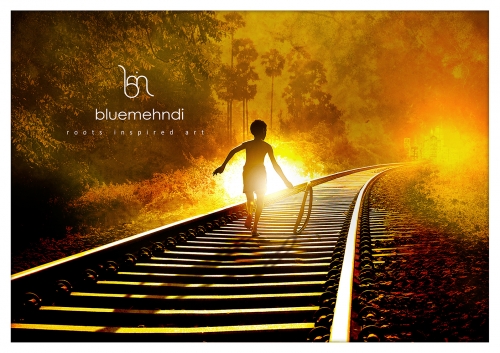 Stunning images from the Asian sub-continent will be displayed at the Asian Media Awards for the first time.
As part of our commitment to supporting new and emerging talent, the awards will showcase images from the yet to be launched Bluemehndi Collection.
Bluemehndi is a Manchester based art and design company founded by UK artist J Sol. J has collaborated with illustrators, photographers and designers from around the world to create striking works of digital art.
He said, "Each piece of art draws inspiration from South Asian culture, predominantly themes related to Indian life, tradition and spirituality.
"After 10 years of travelling, forming creative partnerships and products for Bluemehndi, we are excited to unveil our launch."
When the Bluemehndi website is formerly launched later this month it will feature up to 200 pieces of art work, with additional pieces available to view in the new year.
J added, "It has been an exciting time for us and we are delighted to be showcasing the work in our home city of Manchester and at the Asian Media Awards."
The Asian Media Awards take place at the Hilton Deansgate Manchester on 28 October 2014.
The Asian Media Awards 2014 is supported by Asons Solicitors, University of Salford, Hilton Hotels,  Manchester Metropolitan University, Routes into Languages, ITV, Mediacom, Press Association Training, Supreme Dream, Cleartwo, Karma Foods, AMT Lawyers & Studio 4 Photography.