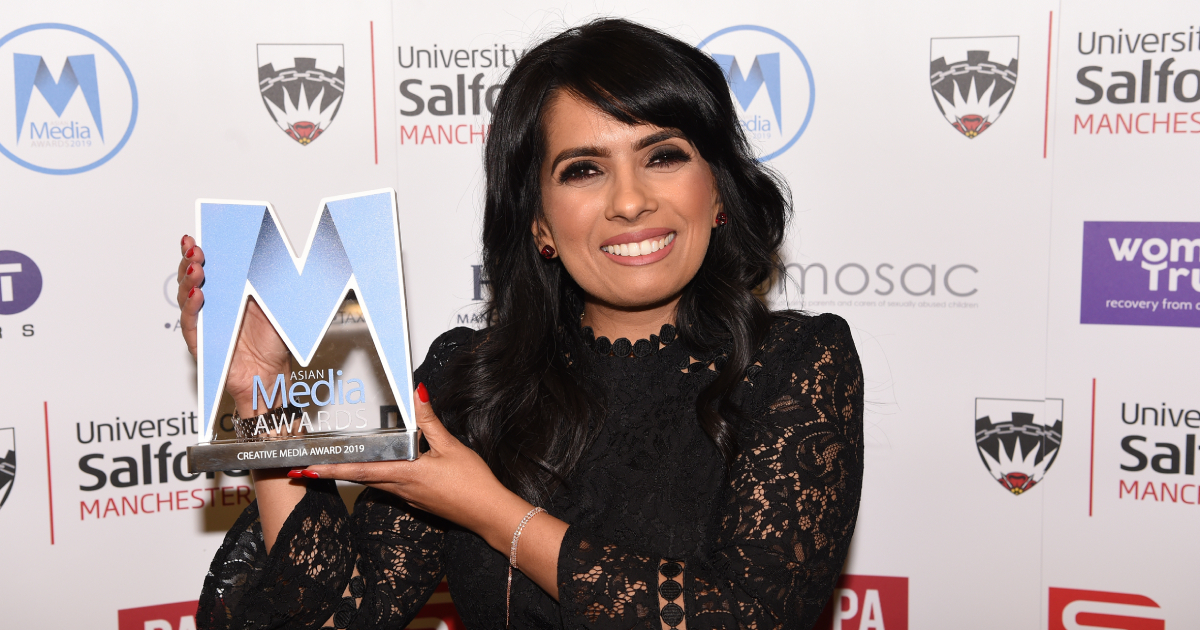 A celebration of Asian women and their cars was awarded the 2019 Creative Media Award. the Creative Media Award category was supported by 6G Internet.
The seventh annual Asian Media Awards ceremony (October 24) at the Hilton Manchester Deansgate was attended by journalists, bloggers and media professionals from across the UK.
The 2019 awards were hosted by Dani Sinha of Channel 5 news.
Asian Women & Cars: The Road to Independence by Davinder Bansal is an innovative art installation and film created for the Blast Photo Festival 2019.
She was presented the award on the night by actress Sunetra Sarker.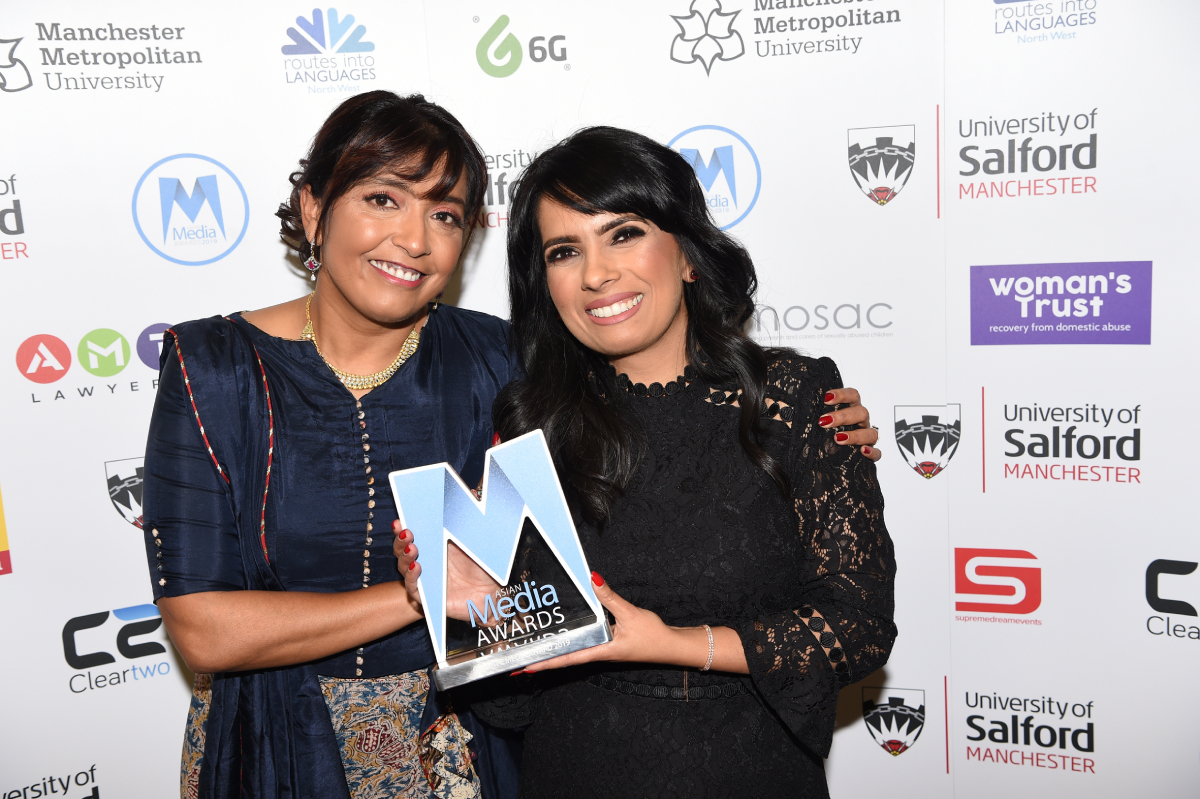 Dawinder said, "Winning the Creative Media Award was a great surprise and it sits proudly on my mantle piece at home. It is a reminder to me that every day stories matter and that if we tell them in the right way and with care, they also matter not to our own communities but to all our communities.
"This project is important because it shines a light on the first generation of pioneering South Asian women who learned to drive and this was seen as taboo in their youth.
"They were raised in traditional and patriarchal family structures where roles were divided – men went to work and women were homemakers. Driving gave ultimate freedom and so many women craved being able to drive and be completely independent. These are the women who fought to drive and in doing so, have retained independence in old age.
"Asian Women and Cars allowed me to connect with everyday Asian women aged between 64 and 84 years old. They do not ordinarily talk about their lives or think that they are special, but they are.
"This work is so important to me because it captures an accurate picture of female South Asian social history through lived experiences of these women."
Launched initially online to encourage women from across the world to send in their pictures of their first cars it aimed to tell the untold stories of a pioneering generation of women aged between 65-84 years old.
The film explores and celebrates hidden stories of these remarkable women.
The online submissions will also inform the creation of a brand new art installation with more stories in 2021, in partnership with London's Geffrye Museum.
The project was recently featured on BBC World Service and was broadcast 319 million audiences around the world, including India and Pakistan. In February 2020 it will feature at London's prestigious Victoria & Albert Museum as part of their Cars: Accelerating the Modern World Exhibition.
Dawinder added, "It is an incredible achievement for a daughter of immigrant parents to be presenting the work at one of the world's most prestigious museums and for these everyday humble stories to be shown there."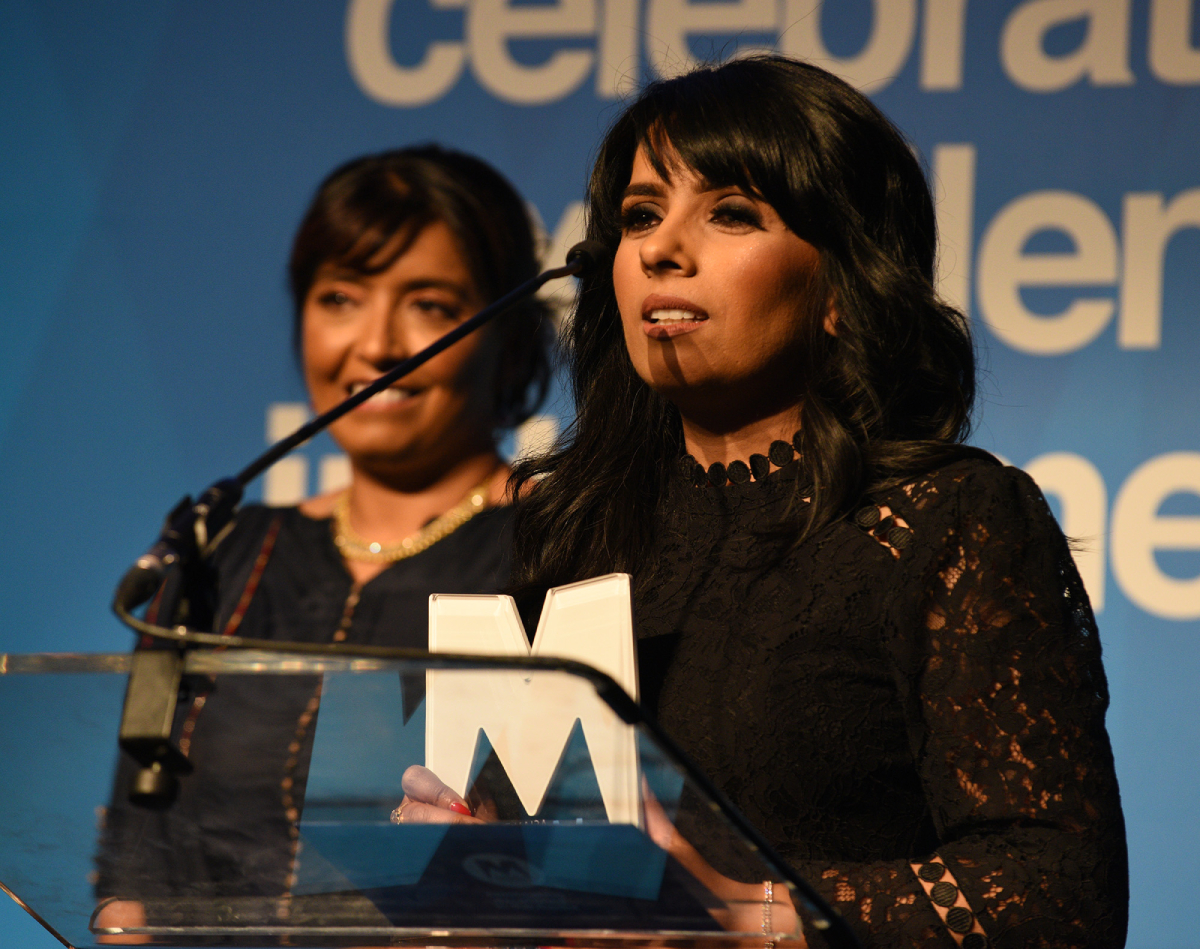 ---
This year's Asian Media Awards took place the Hilton Manchester Deansgate on Thursday October 24 2019.
The University of Salford were premier sponsors and partners to the event included ITV, MediaCom, M.E.N, & Press Association Training.
The official Charity Partners for 2019 were Mosac & Woman's Trust.
The event was also supported by Manchester Metropolitan University, Routes Into Languages North West, AMT Lawyers, DKR Accountants, 6G Internet, Hilton Manchester Deansgate, Supreme Dream Events, Payal Events & Cleartwo.