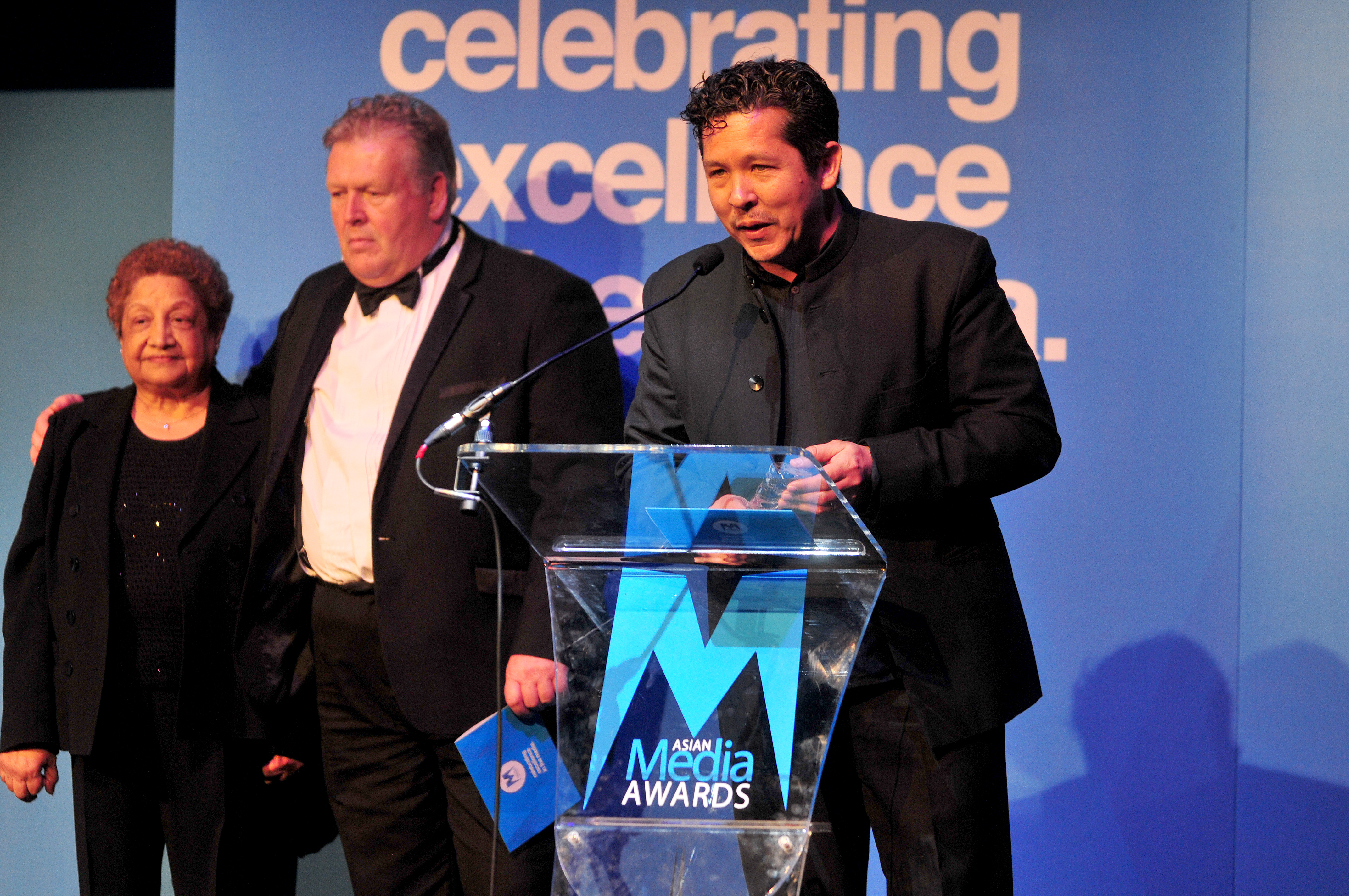 Gurinder Chadha's Bend it Like Beckham: The Musical won the Best Stage Production award at this year's Asian Media Awards.
The third Asian Media Awards ceremony took place at the Hilton Manchester Deansgate where stars from TV and radio joined some of the UK's leading journalists, broadcasters and writers.
The Best Stage Production award was presented by Tarla Somaiya, founder of the world renowned Payal and general manager Martin Crank.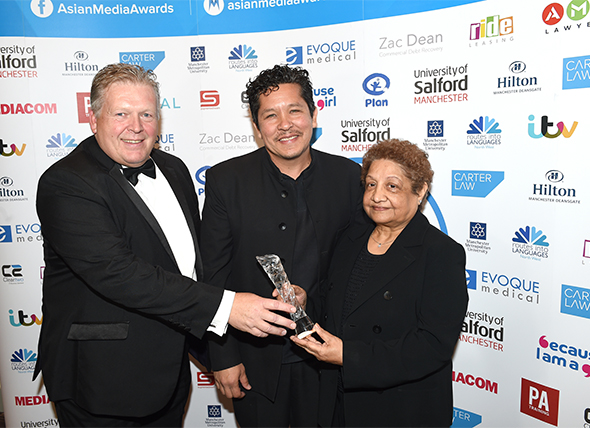 Bend it Like Beckham: The Musical sees the iconic film adapted onto the stage in full musical glory. The story explores the angst filled journey of Jess who faces the most important decision of her life: live up to family expectations of university, career and marriage, or follow in the footsteps of her hero David Beckham.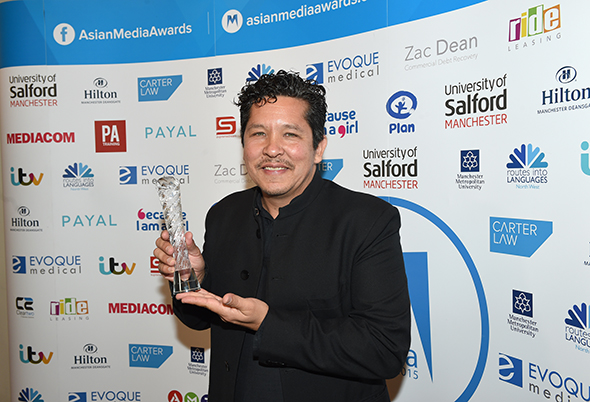 Accepting the award, screenwriter and director, and also Gurinder's partner, Paul Mayeda Berges said,
"I wanted to send a few words and thanks from Gurinder. We're shooting a new movie in India right now about partition and transfer of power in 1947.
"So she can't be here tonight. But she wanted to thank the organisers and everybody in this room.
"Often there's such a debate about diversity and there's a long way to go.
"We don't often enough celebrate the great work that we're all doing, and everybody in this room should be congratulated on that.
"I would like to invite everyone to come to the West End and see the musical.
"We have got a fantastic cast. We have 31 actors who are working really hard. For a lot of them it's their very first show in the West End.
"Bend it Like Beckham is bringing in a whole new audience too who never thought the West End was for them.
"Let's continue to celebrate our work and support each other."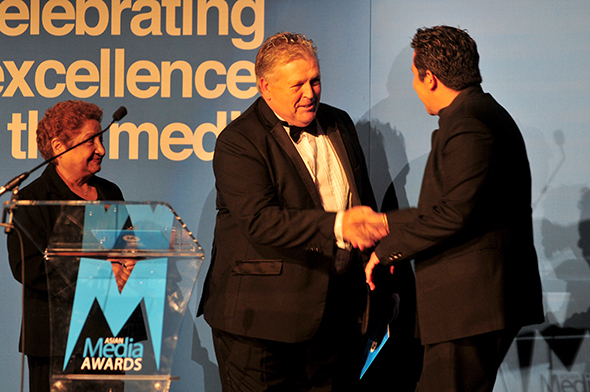 The Asian Media Awards took place on Thursday October 29 at the Hilton Manchester Deansgate.
The University of Salford were premier sponsors and partners to the event included ITV, MediaCom & Press Association Training.
The 2015 AMA's supported Plan UK's 'Because I am a Girl' Campaign.
The Asian Media Awards 2015 were supported by University of Salford, Hilton Manchester Deansgate, Carter Law Solicitors, Manchester Metropolitan University, Routes into Languages, Evoque Medical, Zac Dean, Ride Leasing, AMT Lawyers, ITV, MediaCom, Press Association Training, Supreme Dream Events, Cleartwo, Payal, Plan UK & Because I Am A Girl.