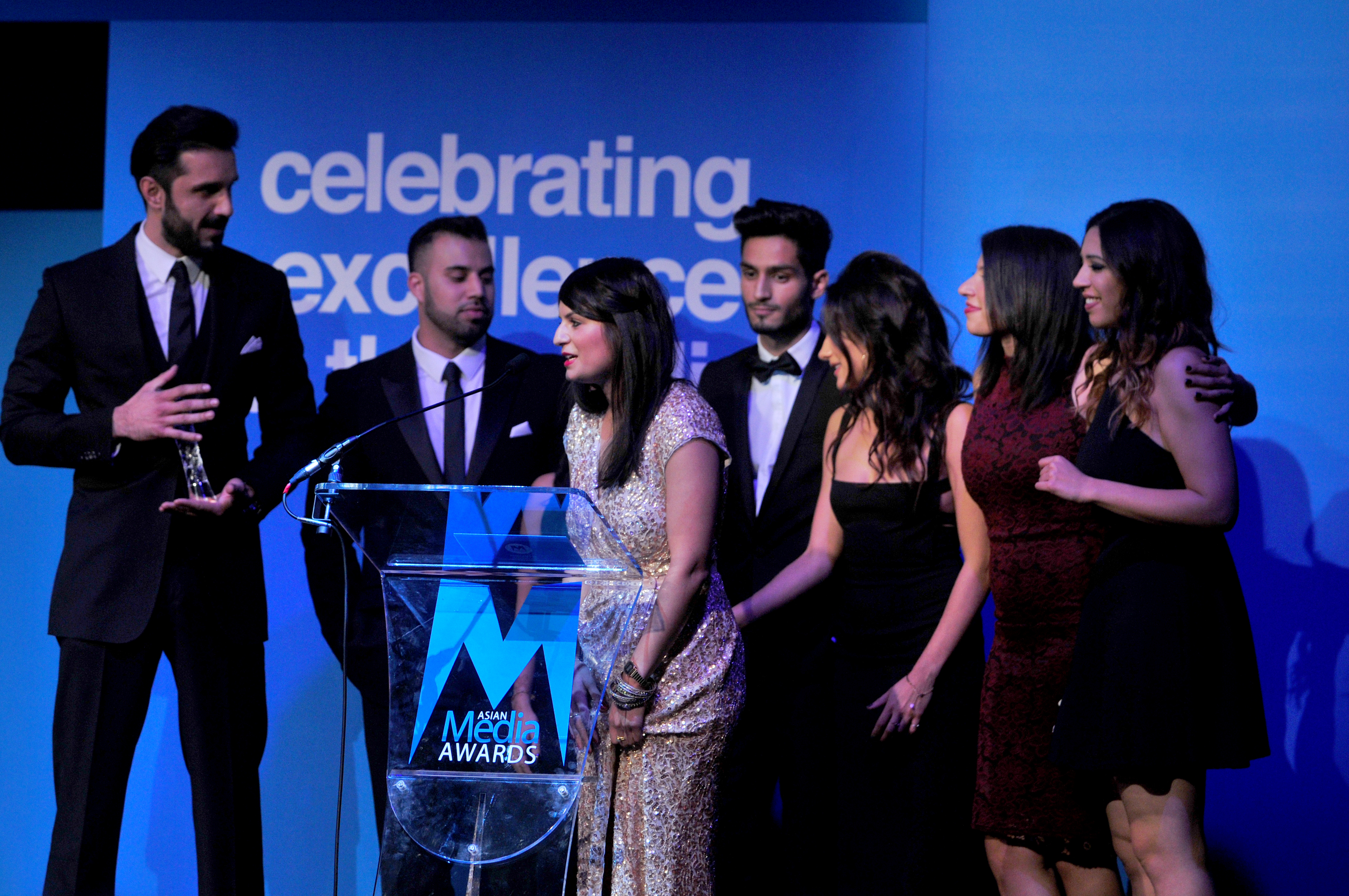 Desi Rascals was named the University of Salford sponsored Best TV Show at this year's Asian Media Awards.
The third AMA ceremony took place at the Hilton Manchester Deansgate where stars from TV and radio joined some of the UK's leading journalists, broadcasters and writers.
Desi Rascals ran for two series on Sky Living and Sky One this year and was produced by Buccaneer.
The real-life drama series followed the lives a multi-generational cast and was filmed in Hatch End, Harrow and Gerrards Cross amongst other places.
Shot a short period before transmission, Desi Rascals explored the trials and tribulations of a range of characters and families.
Accepting the award members the production team were joined by cast members who got some of the biggest cheers on the night
"On behalf of the production team we want to say thank you to the judges for the award.
"A massive thank you to the big team on what is often a 24 hour production.
"A big thank you to Tony Wood and Gurinder Chadha who is behind the programme.
"And finally a massive thanks to the cast who let us into their lives."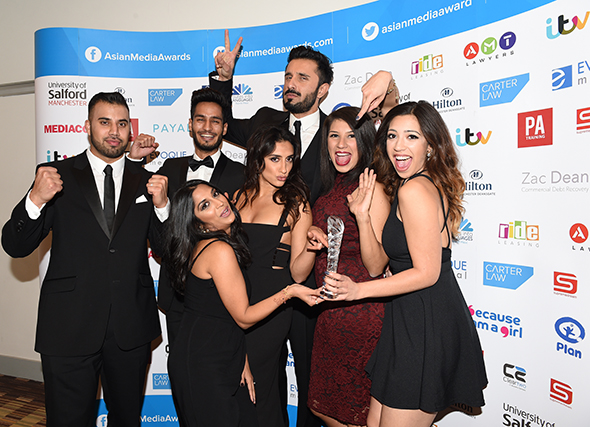 Beth Hewitt, "The University of Salford has a very large media department. We run some of the most popular degrees in the production of television and radio programmes in the UK.
"And we're lucky enough to be based just up in the road in MediaCityUK which in many ways is the heart of the digital creative community in the north.
"And that's why it is so important for us to be here showing our commitment to the programme makers of the future and drawing on as wide a pool as possible for making those innovative programmes as well as recognising the achievements of those who are well on their way.
"Many of our lecturers including myself have a background as programme makers and we hope to bring our expertise and our passion to the programme makers of the future producing content that is innovative, diverse, informative and entertaining."
The Asian Media Awards took place on Thursday October 29 at the Hilton Manchester Deansgate.
The University of Salford were premier sponsors and partners to the event included ITV, MediaCom & Press Association Training.
The 2015 AMA's supported Plan UK's 'Because I am a Girl' Campaign.
The Asian Media Awards 2015 were supported by University of Salford, Hilton Manchester Deansgate, Carter Law Solicitors, Manchester Metropolitan University, Routes into Languages, Evoque Medical, Zac Dean, Ride Leasing, AMT Lawyers, ITV, MediaCom, Press Association Training, Supreme Dream Events, Cleartwo, Payal, Plan UK & Because I Am A Girl.