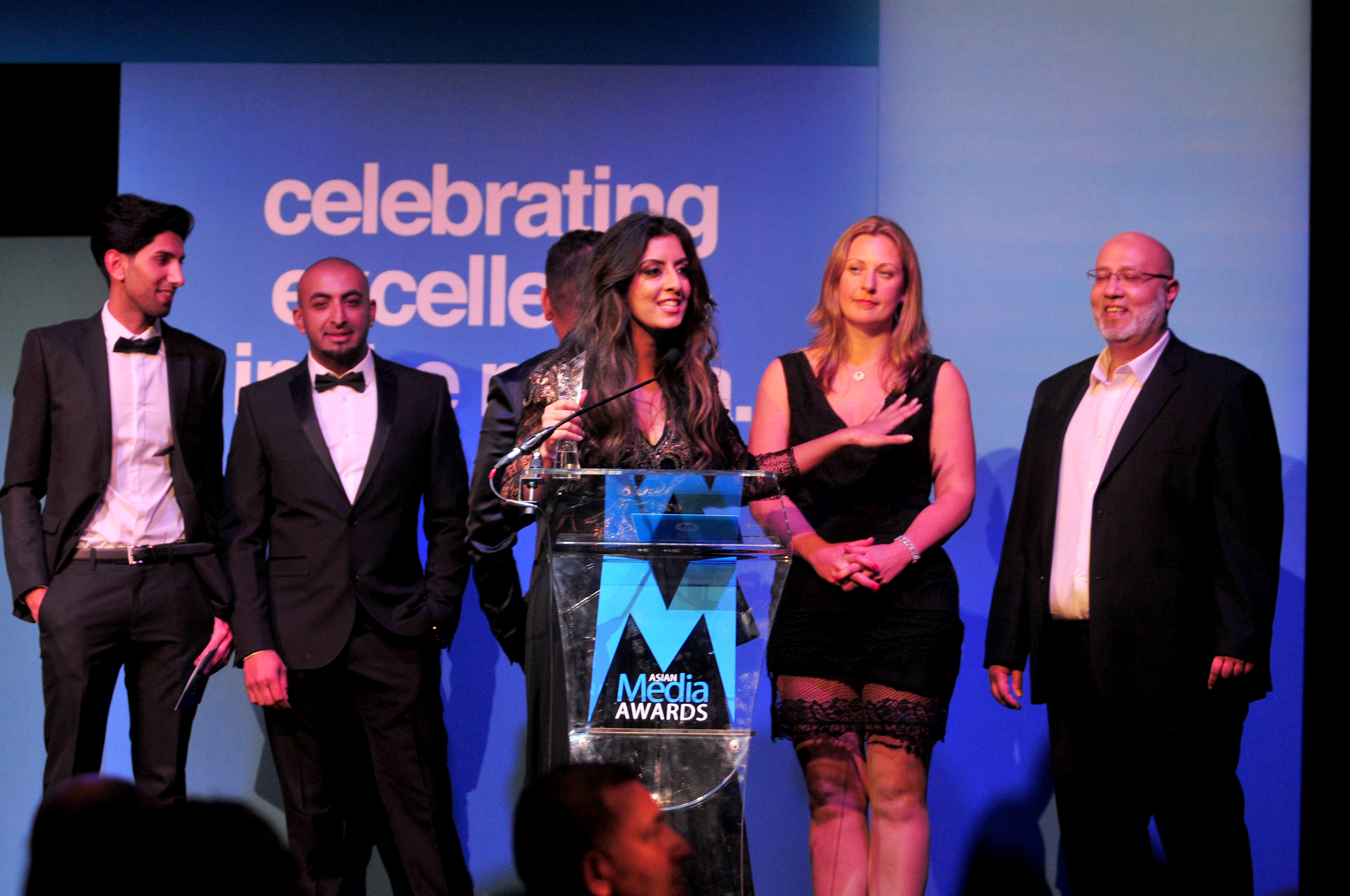 Noreen Khan's show on the BBC Asian Network was named Best Radio Show at this year's Asian Media Awards.
The third AMA ceremony took place at the Hilton Manchester Deansgate where stars from TV and radio joined some of the UK's leading journalists, broadcasters and writers.
The shortlist was made-up of four radio shows on the BBC Asian Network and the husband wife team of Sunny and Shay.
Noreen Khan remains one of the most popular presenters on the Asian Network drawing in a large proportion of loyal listeners.
From high profile celebrity interviews to audience engagement, her weekday afternoon show attracts one of the highest listenership on the Network.
Her interview with prankster Jack Jones hit an all-time high for the BBC Asian Network – with over a million hits in less than 24 hours. Noreen's 'Fabulous Women' is a monthly panel discussion, highlighting and celebrating the achievements of South Asian women.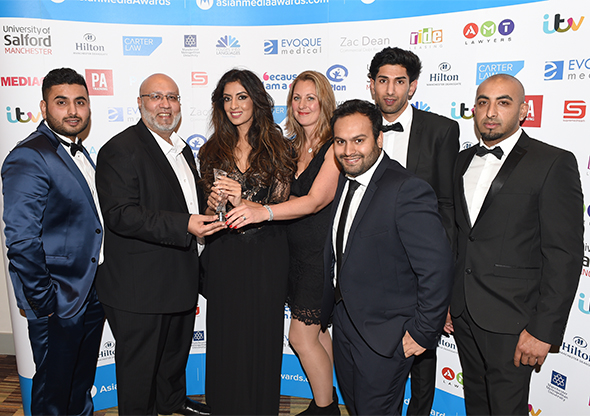 Accepting the award Noreen said, "Wow, a bit of a surprise because I normally get nominated but I don't win so this great, finally!
"I just want to thank everyone that works on my team and there is a big team!
"I want to thank Mark Strippel who initially gave me a slot on the BBC Asian Network.
"Thanks to everyone who works really hard on the show."
The Best Radio Show award was supported in 2015 by Evoque Medical and Zac Dean Debt Management.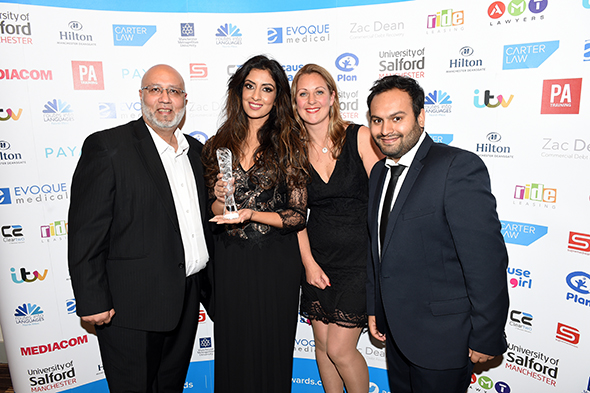 The Asian Media Awards took place on Thursday October 29 at the Hilton Manchester Deansgate.
The University of Salford were premier sponsors and partners to the event included ITV, MediaCom & Press Association Training.
The 2015 AMA's supported Plan UK's 'Because I am a Girl' Campaign.
The Asian Media Awards 2015 were supported by University of Salford, Hilton Manchester Deansgate, Carter Law Solicitors, Manchester Metropolitan University, Routes into Languages, Evoque Medical, Zac Dean, Ride Leasing, AMT Lawyers, ITV, MediaCom, Press Association Training, Supreme Dream Events, Cleartwo, Payal, Plan UK & Because I Am A Girl.