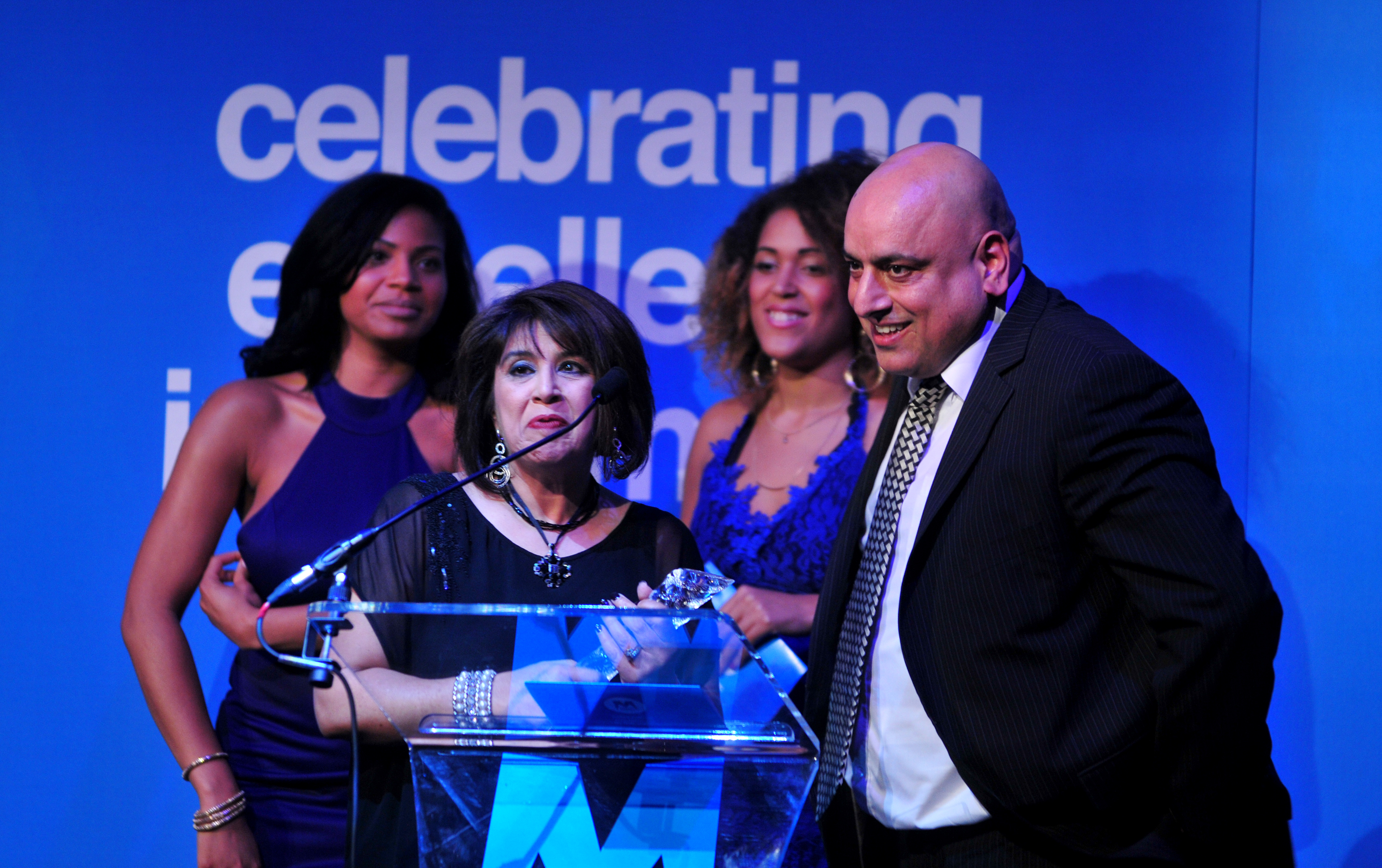 Media Moguls made it three in a row at the annual Asian Media Awards.
The third AMA ceremony took place at the Hilton Manchester Deansgate where stars from TV and radio joined some of the UK's leading journalists, broadcasters and writers.
The team were presented the award by Corporate Responsibility Representative for ITV, Jodie Williams and Venus vs Mars actress Letitiah Hector.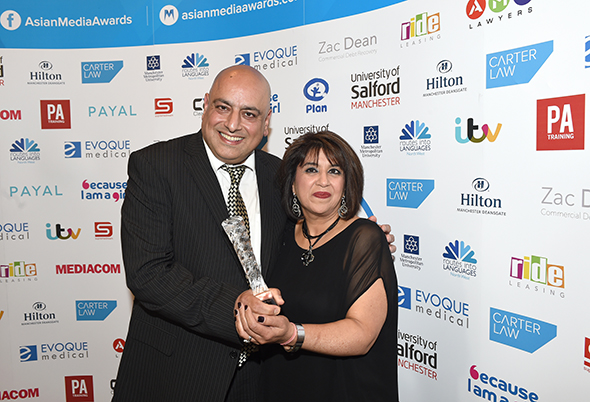 Over the past year Media Moguls has continued to demonstrate its versatility and creativity in adapting its know-how to a wide range of clients.
As well as highlighting the great film, theatrical and music releases over the past twelve months, the agency has continued to manage a range of event launches.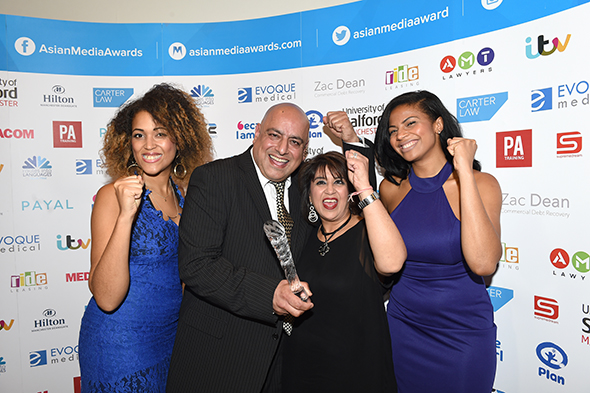 On stage Raj Ghai said, "It's a hat-trick!  Three years in a row.  We truly were not expecting this for a third time. I'm absolutely shocked.
"It has been a fantastic year for us. We have worked on some really exciting projects some of which were nominated tonight. We're really proud to have been able to work on them.
"Thank you for all of the support over the last 21 years."
The Asian Media Awards took place on Thursday October 29 at the Hilton Manchester Deansgate.
The University of Salford were premier sponsors and partners to the event included ITV, MediaCom & Press Association Training.
The 2015 AMA's supported Plan UK's 'Because I am a Girl' Campaign.
The Asian Media Awards 2015 were supported by University of Salford, Hilton Manchester Deansgate, Carter Law Solicitors, Manchester Metropolitan University, Routes into Languages, Evoque Medical, Zac Dean, Ride Leasing, AMT Lawyers, ITV, MediaCom, Press Association Training, Supreme Dream Events, Cleartwo, Payal, Plan UK & Because I Am A Girl.