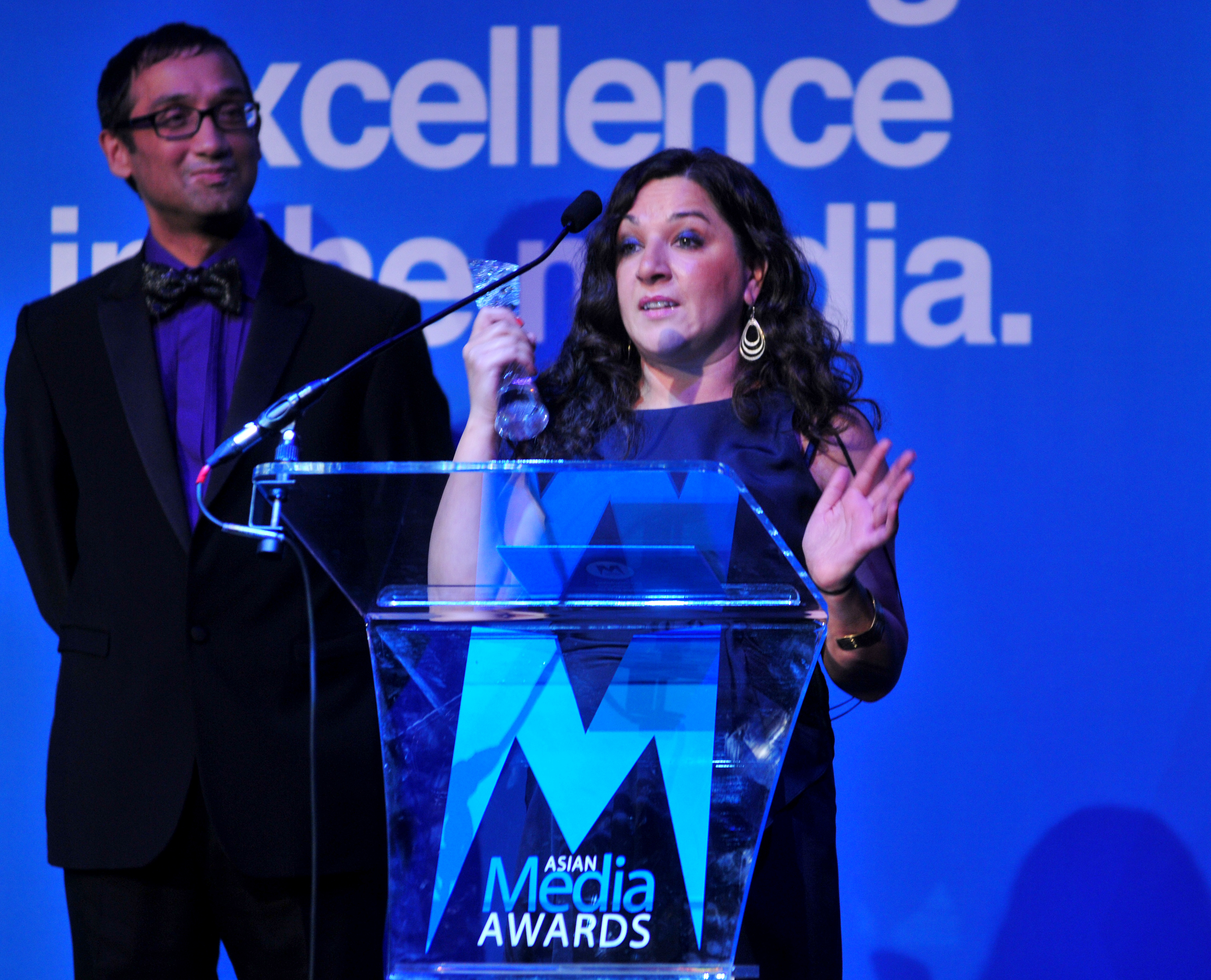 A BBC Newsnight report investigating the hidden problem of the exploitation of South Asian women who marry British Asian men has won an Asian Media Award.
The third AMA ceremony took place at the Hilton Manchester Deansgate where stars from TV and radio joined some of the UK's leading journalists, broadcasters and writers.
The award was presented by Head of Regional and Local Programmes for the BBC in the North West, Aziz Rashid.
The report 'Slave Wives' finds how some women are brought over to the UK and made to live as slaves in their new family home, often suffering horrendous physical, sexual and mental torture.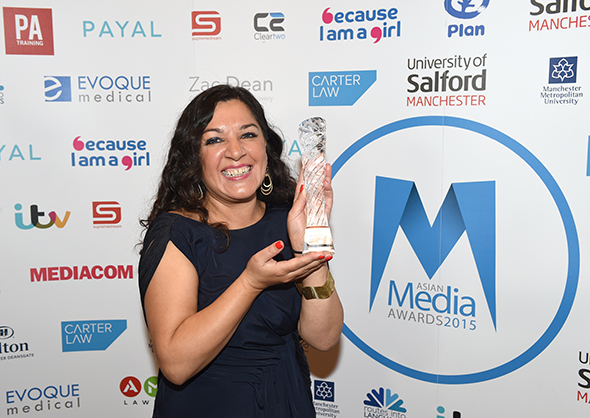 BBC Newsnight met with a number of women, many who can't speak English, in secret to lift the lid on untold abuse happening in modern Britain, as close-knit communities turn a blind eye to their mistreatment.
Survivors interviewed in the films have gone on to help other victims and agencies spoke later about how more women have been in touch with them to report these crimes since the reports were aired.
The report was by Katie Razzall (Special Correspondent) with Maggie Latham and Yasminara Khan as Producers.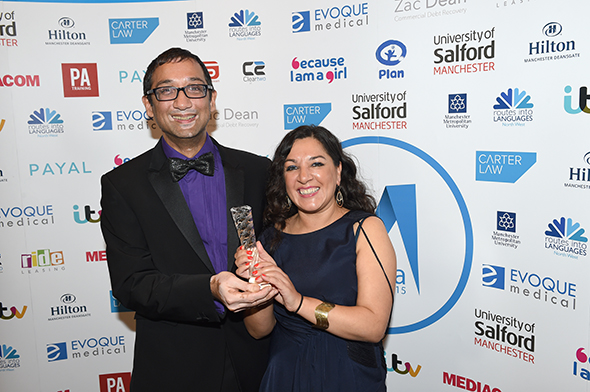 The TV Report of the year finalists 2015 were:
Autism in the South Asian Community (ITV News Central)
This is a rare and imperative insight into the misconceptions around autism in the South Asian community. It follows the campaign by Pam Malhi, the mother of 18-year-old Aaisha who has autism. Pam is campaigning to break down stereotypes around autism that she claims people in the South Asian community have about the condition. The report looks into the perceptions of Autism within the Asian community and how education can help to change this. Pam Malhi says her daughter Aaisha regularly has to deal with stigma associated with the autism so wants to educate others about the disability. Pam also wrote a blog for the programmes website, which went up on the same day that the television report was broadcast. Reported by Nancy Cole
Fake Healers (BBC East Midlands)
Over a period of several months, BBC East Midlands followed the court case of a man who claimed to be a spiritual 'guru' and conned many victims out of more than half a million pounds. Mohammed Ashrafi claimed he had magical powers, could remove 'black magic' curses and told his victims – all from South Asian communities in Leicester – that he could help them win the lottery. As well as the court case which finally saw Ashfari sentenced for his crimes the report explores the wider affects this case had on victims and the whole issue of spiritual healing within the Asian community. As a result of the investigation two exclusive reports were aired, both which led the news programme on consecutive editions. Reported by Sumeer Kalyani 
Tackling Extremism (ITV News Central)
This series explores extremism and its impact on Muslims in the Midlands giving audiences unprecedented access to a community that's often negatively portrayed in the media. The reports exclusively revealed that Leicester is the biggest hotspot outside of London for terror threats. It also heard from police and community groups on work being carried out to tackle extremism, as well as hearing from families of young people who have been radicalised – without the knowledge of their loved ones. It explored how social media is being used by extremists to target and brainwash young people. Reporter Rajiv Popat hosted a debate with a group of Muslims – men, women and children – at Leicester Central Mosque and shared their experiences of living in a world where the words 'Muslim' and 'Islam' have become, in their view, synonymous with 'terror.' By Rajiv Popat
The Honour Code (BBC Asian Network)
This TV report revealed how thousands of crimes in the name of so called 'honour' – from abductions, imprisonment, beatings and even murder – had taken place across the country over 5 years. The investigation collaborated with a leading charity to obtain exclusive figures which uncovered more than 11,000 cases of honour-based violence had been reported to police forces since 2010. These figures had previously not been exposed and revealed a significant problem on a national scale. In the TV report, Divya and Athar gained rare access to secret safe-houses for women who had escaped honour violence. They also spoke to the perpetrators of the crime and explored what the authorities are doing to combat this problem in Britain.
The report featured on BBC 1's Breakfast programme, BBC News Channel, World TV and the Victoria Derbyshire programme. Presented by Divya Talwar and produced by Athar Ahmad.
The Asian Media Awards took place on Thursday October 29 at the Hilton Manchester Deansgate.
The University of Salford were premier sponsors and partners to the event included ITV, MediaCom & Press Association Training.
The 2015 AMA's supported Plan UK's 'Because I am a Girl' Campaign.
The Asian Media Awards 2015 were supported by University of Salford, Hilton Manchester Deansgate, Carter Law Solicitors, Manchester Metropolitan University, Routes into Languages, Evoque Medical, Zac Dean, Ride Leasing, AMT Lawyers, ITV, MediaCom, Press Association Training, Supreme Dream Events, Cleartwo, Payal, Plan UK & Because I Am A Girl.