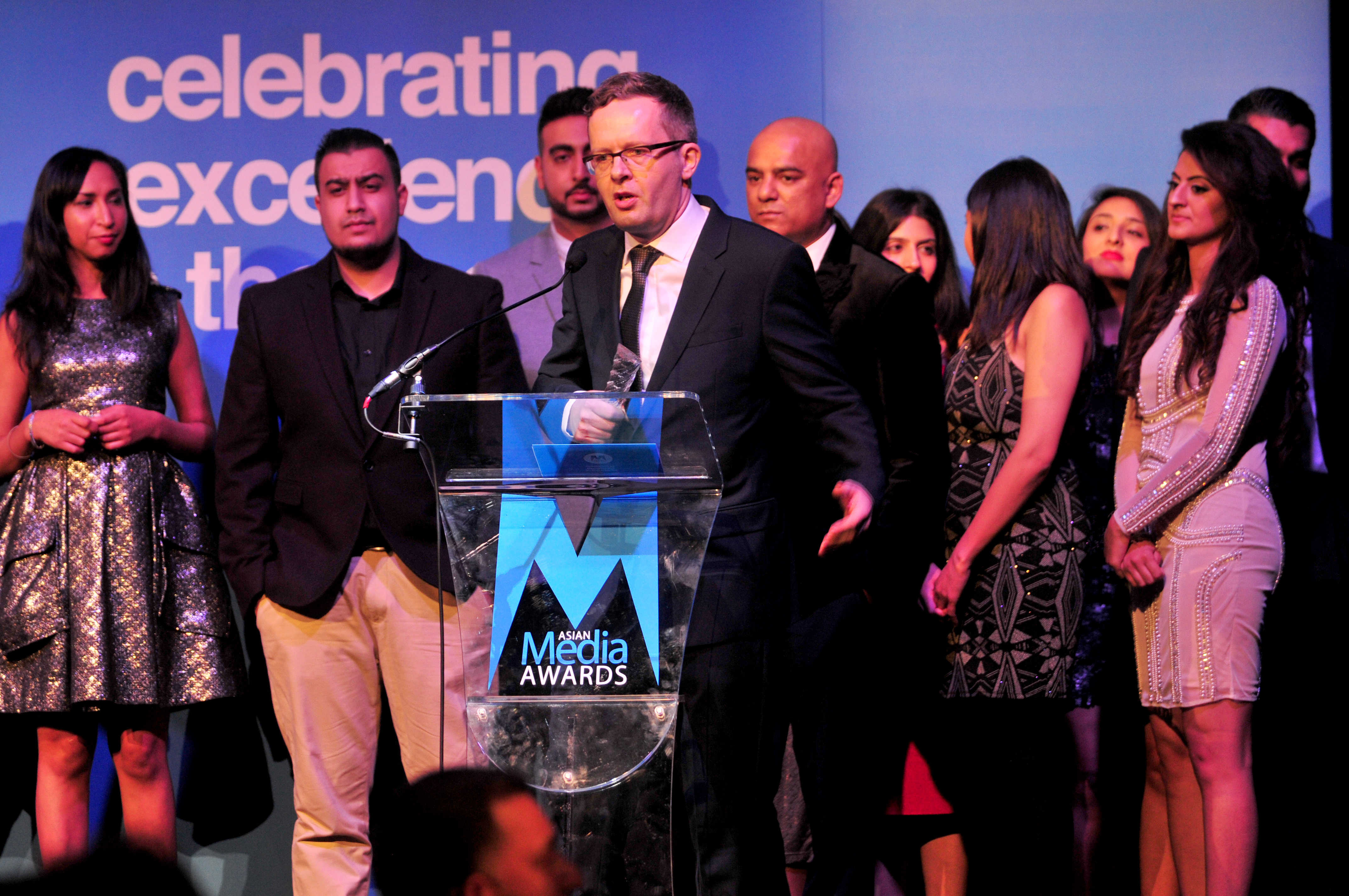 The BBC Asian Network was named Radio Station of the year for the third year running at this year's Asian Media Awards.
The third AMA ceremony took place at the Hilton Manchester Deansgate where stars from TV and radio joined some of the UK's leading journalists, broadcasters and writers.
The station was presented the award by actor Rez Kempton.
BBC Asian Network is a national digital radio station providing speech and music appealing to anyone interested in British Asian lifestyles.
The Asian Network also broadcasts news, discussion programmes, documentaries and reflects British Asian arts and culture.
The station again topped the number of finalists and boasted four out of the five shortlisted in the Best Radio Show category.
Accepting the award Mark Strippel Head of Programmes said, " "Thank you very much for this again, third year running.
"It's a real honour for the whole of the Asian network who have all contributed to the success.
"It's a real time for Asian broadcasting at the moment, fifty years on from the very first BBC Asian programmes.
"It's important that every broadcaster thinks clearly and carefully about portrayal of Asian audiences with real authenticity.
"We're a network that connects Asian artists with the rest of the BBC, Naughty Boy at the BBC Proms for example. The best in original British Asian journalism from Nihal to the rest of the BBC news team."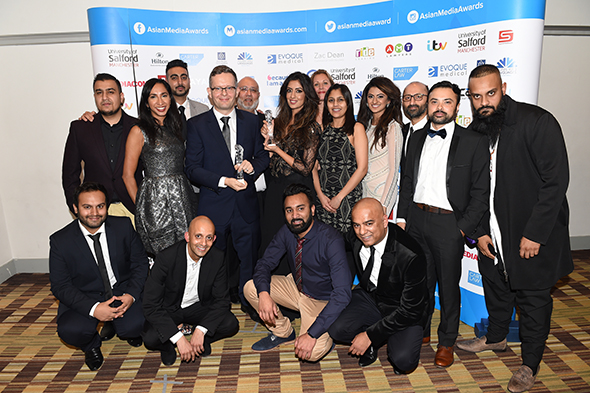 Bob Shennan, Director of BBC Music and Controller of BBC Radio 2, 6 Music and Asian Network, says: 'What a fantastic night for BBC Asian Network at the Asian Media Awards 2015.
"Huge congratulations to Noreen Khan for winning Best Radio Show, and to win Radio Station of the Year for the third time is an incredible honour.
"I'm so proud of our talented presenters and production teams who so hard to make the station such a success."
The Asian Media Awards took place on Thursday October 29 at the Hilton Manchester Deansgate.
The University of Salford were premier sponsors and partners to the event included ITV, MediaCom & Press Association Training.
The 2015 AMA's supported Plan UK's 'Because I am a Girl' Campaign.
The Asian Media Awards 2015 were supported by University of Salford, Hilton Manchester Deansgate, Carter Law Solicitors, Manchester Metropolitan University, Routes into Languages, Evoque Medical, Zac Dean, Ride Leasing, AMT Lawyers, ITV, MediaCom, Press Association Training, Supreme Dream Events, Cleartwo, Payal, Plan UK & Because I Am A Girl.