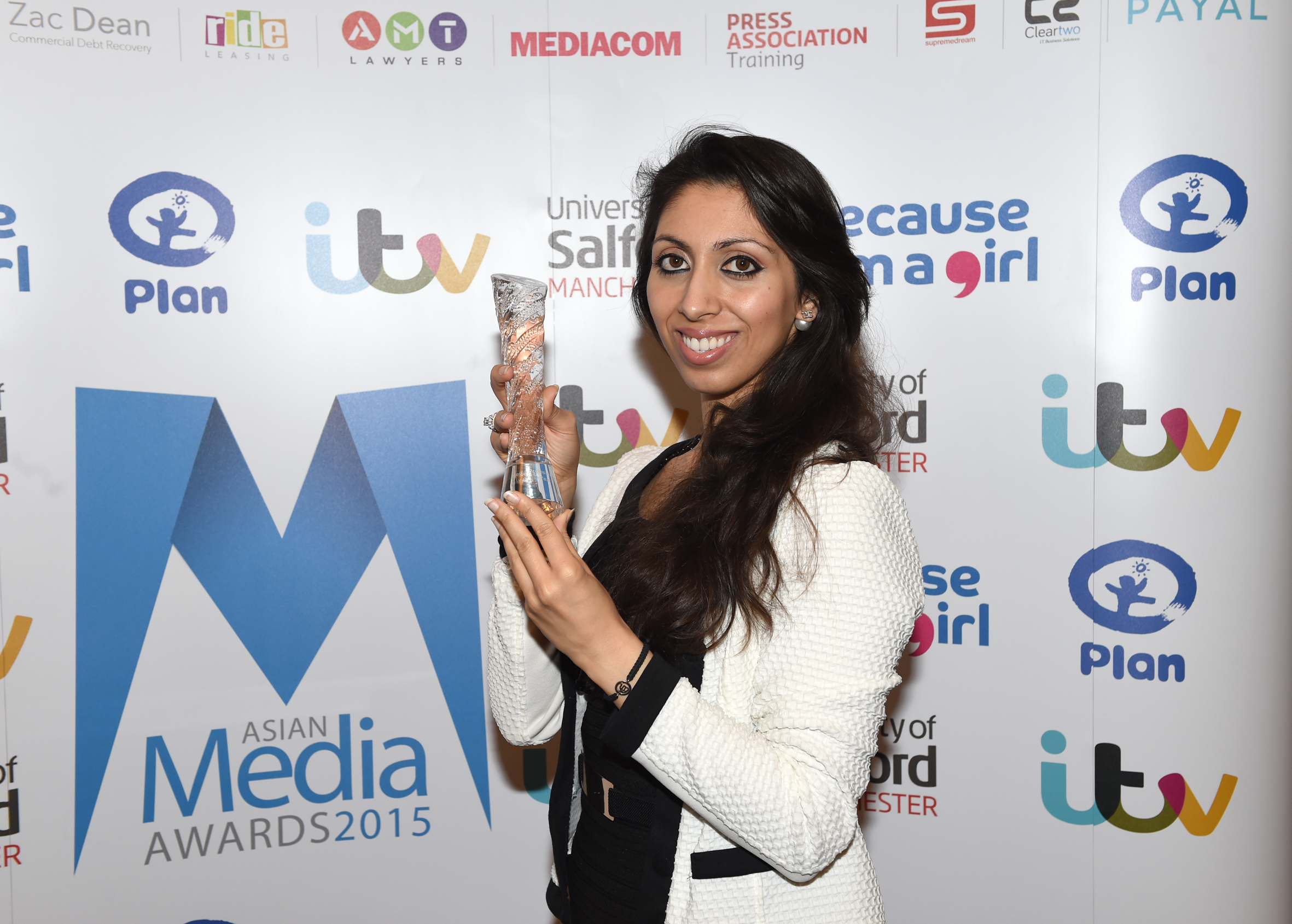 Sterling Media MD, Natasha Mudhar was named the Ride Leasing sponsored Media Professional of the Year at the Asian Media Awards.
She was among an all female cast of some of the UK's most talented media professionals.
The third AMA ceremony took place at the Hilton Manchester Deansgate where stars from TV and radio joined some of the UK's leading journalists, broadcasters and writers.
Natasha has sculpted Sterling Media, one of the companies within Sterling Group, into a strategic business and communications consultancy with an international remit.
Recently, Sterling directed the Global Goals campaign in India and as Battersea Dogs and Cats Home celebrated 150 years, Natasha launched a prominent campaign.
In 2015 Natasha was the India Director of the Global Goals campaign which aimed to reach 7 billion people in 7 days, with news of the new Global Goals for Sustainable Development being launched by 193 world leaders.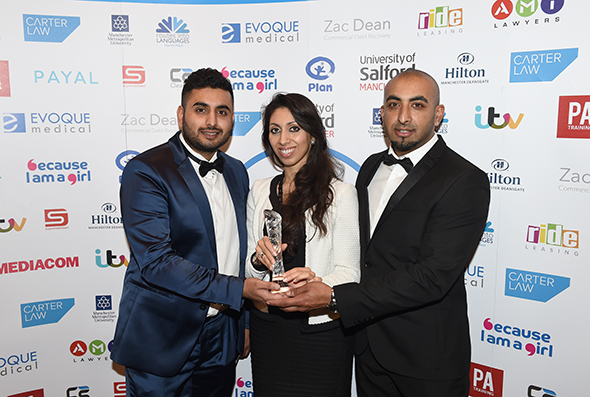 Speaking about the award, Natasha Mudhar, CEO and MD, Sterling Media said: "I am absolutely honoured to be receiving this award and I am truly thankful to the organisers and judges.
"This year is a milestone time in my career as we celebrate 25 years of Sterling.
"I owe this award to my entire team, partners and especially my clients, as without the briefs they set us, we would not have had the opportunity to help them bring their brand purpose closer to people.
Working on projects such as the Global Goals campaign has reinforced the power that lies in the communication industry – through knowledge comes awareness, and its through awareness that we can truly be the change we wish to see."
The Asian Media Awards took place on Thursday October 29 at the Hilton Manchester Deansgate.
The University of Salford were premier sponsors and partners to the event included ITV, MediaCom & Press Association Training.
The 2015 AMA's supported Plan UK's 'Because I am a Girl' Campaign.
The Asian Media Awards 2015 were supported by University of Salford, Hilton Manchester Deansgate, Carter Law Solicitors, Manchester Metropolitan University, Routes into Languages, Evoque Medical, Zac Dean, Ride Leasing, AMT Lawyers, ITV, MediaCom, Press Association Training, Supreme Dream Events, Cleartwo, Payal, Plan UK & Because I Am A Girl.