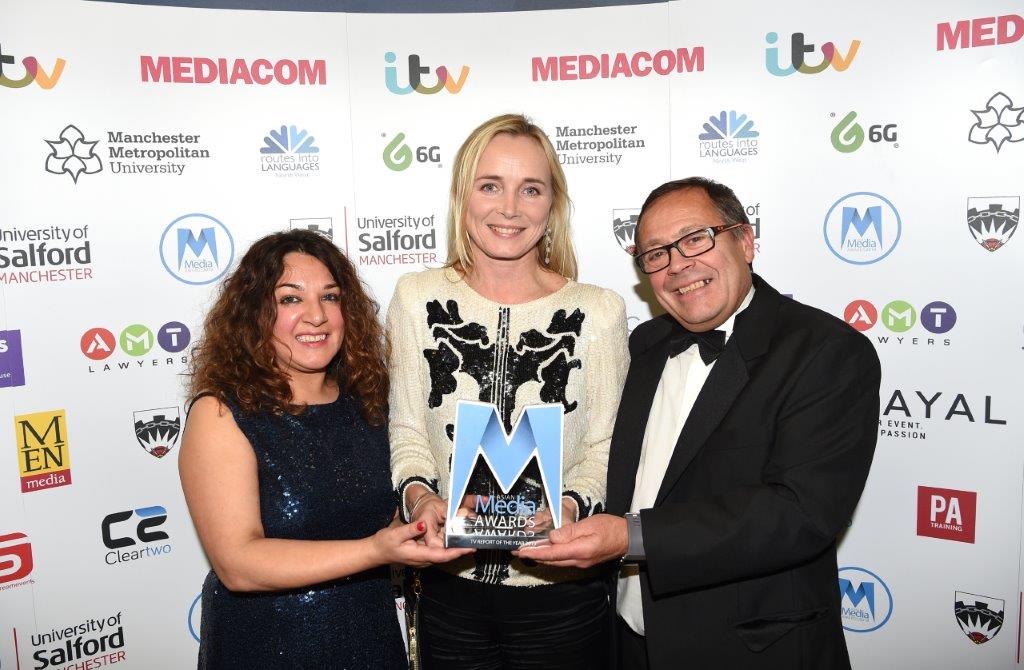 BBC Newsnight's 'Britain's Yellow Vest Activists' was named TV Report of the Year 2019. The TV Report of the Year category was supported by Mosac.
The seventh University of Salford Asian Media Awards ceremony (October 24) at the Hilton Manchester Deansgate was attended by journalists, bloggers and media professionals from across the UK. The 2019 event was hosted by Dani Sinha of Channel 5 news.
Five pieces exploring conflicting and pressing issues make up our TV and online report category this year.
Presenting the award on the night was Darshna Soni of Channel 4 News who congratulated all the finalists.
Accepting the award on the night were Katie Razzall and Yasminara Khan of BBC Newsnight.
The BBC Newsnight investigation took a look inside the UK's Yellow Vest movement, revealing the truth of what motivates and drives one of the newest forces which has been accused of threatening social cohesion in the UK.
Newsnight's investigation was sparked after the programme's journalists were informed that the far-right, which has traditionally been fragmented in the UK, was coming together under the banner of the Yellow Vests to try to create unrest.
For some of the protestors this was genuine anger at the establishment that they believe has let them down.
But Newsnight was told that there are more sinister elements among them.
The investigation revealed that the UK Yellow Vests also included members of Britain First and people who have marched with National Action, the neo-Nazi group that has since become a banned terrorist organisation.
---
This year's Asian Media Awards took place the Hilton Manchester Deansgate on Thursday October 24 2019.
The University of Salford were premier sponsors and partners to the event included ITV, MediaCom, M.E.N, & Press Association Training.
The official Charity Partners for 2019 were Mosac & Woman's Trust.
The event was also supported by Manchester Metropolitan University, Routes Into Languages North West, AMT Lawyers, DKR Accountants, 6G Internet, Hilton Manchester Deansgate, Supreme Dream Events, Payal Events & Cleartwo.