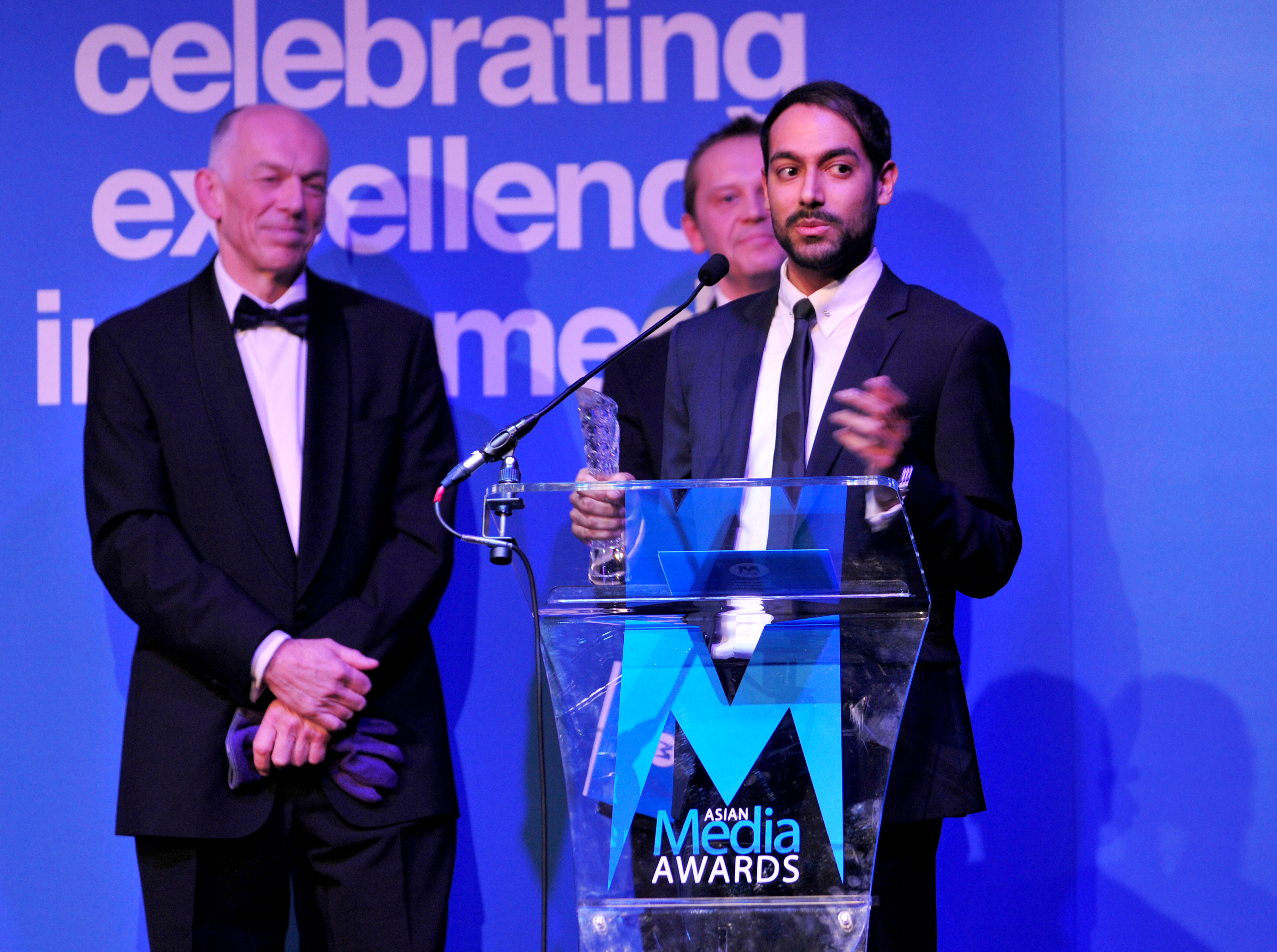 Siraj Datoo, a reporter with the website, Buzzfeed has been named the University of Salford sponsored Outstanding Young Journalist at this year's Asian Media Awards.
The third AMA ceremony took place at the Hilton Manchester Deansgate where stars from TV and radio joined some of the UK's leading journalists, broadcasters and writers.
A political reporter with the website Buzzfeed, Siraj Datoo has published a range of exclusive reports.
In 2014 he spotted an EU court ruling that meant internet service providers were not allowed to retain information – the location, metadata and websites visited – by their customers.
He pointed out how ISIS fighters were still able to use social media freely despite a banning threat and this summer he reported how difficult it would be for the government to ban communication apps.
He has reported from Calais and fronted BuzzFeeds election coverage as well as working on coverage for the Scottish independence referendum campaign.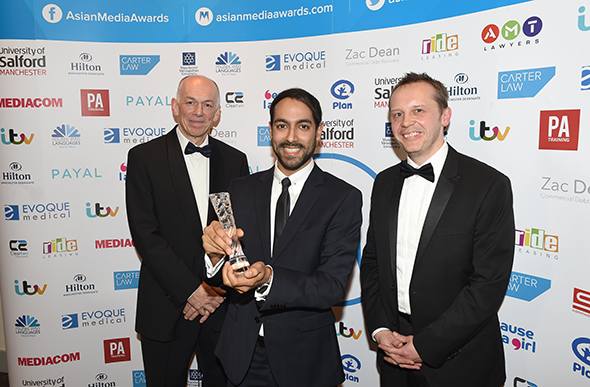 Accepting the award for Siraj joked, "It was a few weeks ago I was here for the Tory party conference and I was getting called 'Tory scum.' I said 'I'm a reporter.' They said 'You're worse!' So this week is a nicer welcome here in Manchester this time round!"
He added, "Thank you to my family for being behind me the whole time who said to go for it and do something different
"Thank you to my editors who said 'you can actually do something, let's give it a try you're 23, go and have some fun.'
"I've tried to do that, so thank you very much."
The award was presented to Siraj by Professor Allan Walker, Dean of the School of Arts and Media and Paul Broster, Associate Director of Journalism at the University of Salford.
Judging panel member Paul Broster, commended a strong shortlist that was made-up of bloggers, local journalists and writers from across the UK.
He said, "The Outstanding Young Journalist was a difficult category to judge.
"We had five outstanding young journalists. All five of them could claim to be winners."
The Asian Media Awards took place on Thursday October  29 at the Hilton Manchester Deansgate.
The University of Salford were premier sponsors and partners to the event included ITV, MediaCom & Press Association Training.
The 2015 AMA's supported Plan UK's 'Because I am a Girl' Campaign.
The Asian Media Awards 2015 were supported by University of Salford, Hilton Manchester Deansgate, Carter Law Solicitors, Manchester Metropolitan University, Routes into Languages, Evoque Medical, Zac Dean, Ride Leasing, AMT Lawyers, ITV, MediaCom, Press Association Training, Supreme Dream Events, Cleartwo, Payal, Plan UK & Because I Am A Girl.