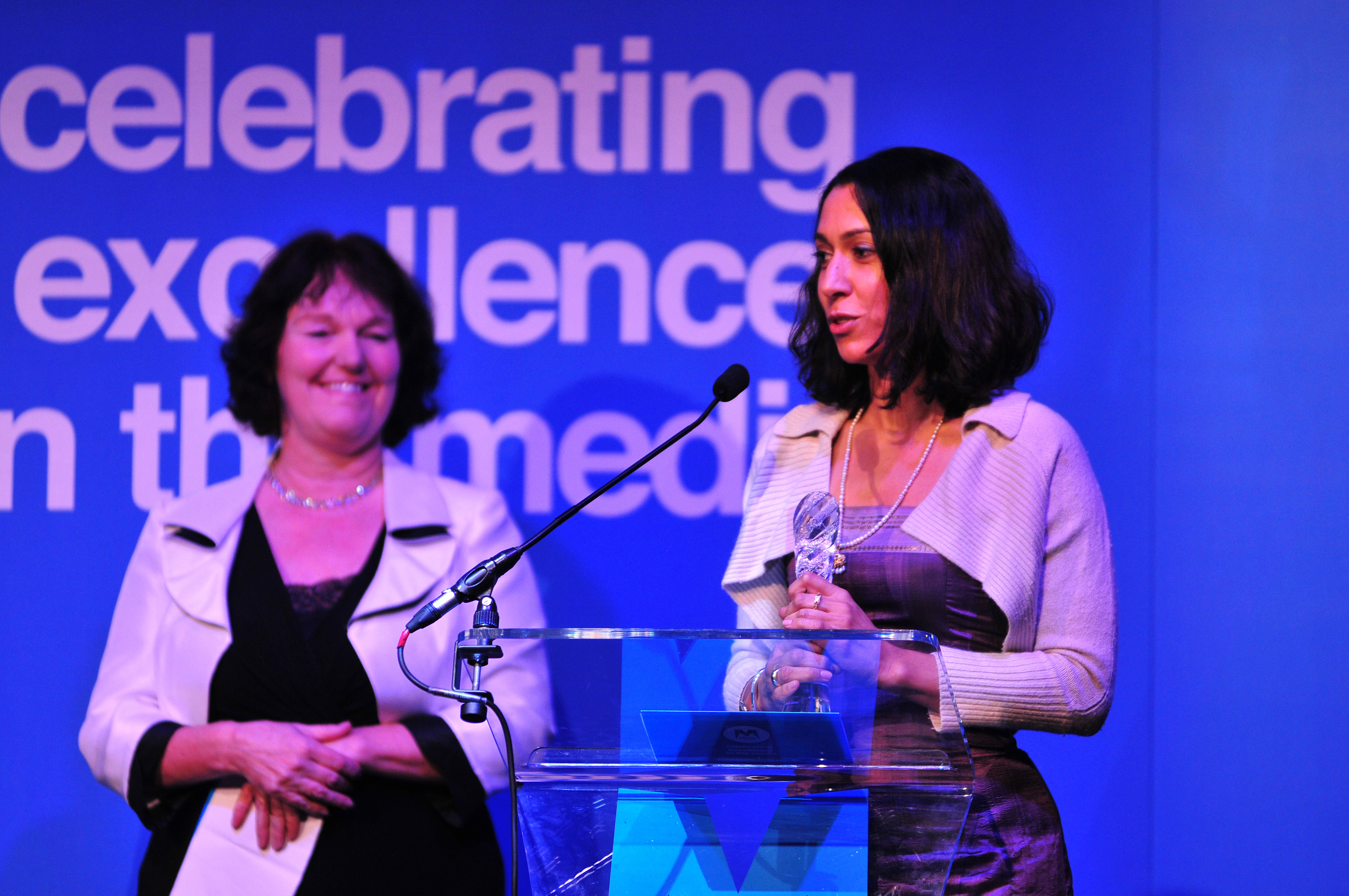 The 2015 AMA Journalist of the Year dedicated her award to the first generation of immigrants who travelled to the UK.
Kavita Puri who is presently, Deputy Editor BBC Current Affairs was named  Manchester Metropolitan University  (MMU) and Routes into Languages North West Journalist of the Year at this year's Asian Media Awards  at a ceremony in Manchester. 
The Journalist of the Year accolade is awarded to an individual who has made a lasting impression with a series of reports on TV, radio, print and online.
Kavita headed a list of six of the most accomplished journalists in their field, including Dipesh Gadher of the Sunday Times, Nelufar Hedayat  of Channel Four, Shabnam Mahmood, of the BBC  Asian Network, Dharmesh Sheth of Sky Sports  and Secunder Kermani of BBC Newsnight.
Judges highly commended the work of all the finalists in 2015.
Kavita Puri has been at the forefront of producing insightful documentaries tackling a range of subject matters. She presented a major Radio 4 series on South Asian history and broadcasted a second series of the award-winning 'Three Pounds in My Pocket.' 
In November 2014 Kavita presented and produced a documentary 'Switzerland: Stolen Childhoods' broadcast on BBC World, the News Channel and the BBC World Service. It revealed the extent of the tradition of using Swiss children as forced farm labour.
Kavita was the executive producer for the documentary 'Farkhunda: The Making of a Martyr.'
This told the extraordinary story of an Afghan woman who was brutally murdered by a mob when it was wrongly believed she had burnt the Qu'ran.
She has also been executive producer on a number of other current affairs documentaries including 'Kidnapped for a Decade' and 'Saving Gaza's Grand Piano.'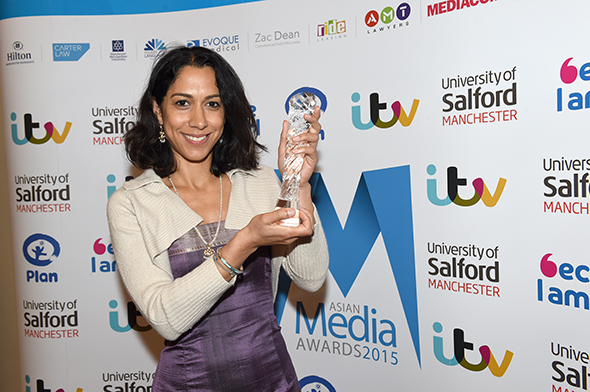 Speaking on stage Kavita said, "I always wanted to be a journalist. I didn't want to be in the scrum.
"I wanted to stand back and tell the stories that weren't being told.
"I've been so lucky to be able to do that and have worked with some really inspiring people who have encouraged me along the way.
"There was one really personal story to me that I felt hadn't been told. It was the story of my dad and his generation that came here just after the war. 
"When I looked in the archives I realised that nothing had been done on this Indian Windrush. 
"I'm lucky that Radio 4 allowed me to tell this history and recognised that it was mainstream British history not some niche history.
"So I'd like to dedicate this to my dad, to your parents and grandparents who made this very brave journey here."
Presenting the award was Pro Vice Chancellor, Dean of Humanities, Languages and Social Science and Director of Routes Into Languages North West Dr Sharon Handley.
It was the third year that the University was supporting the Journalist of the Year  category.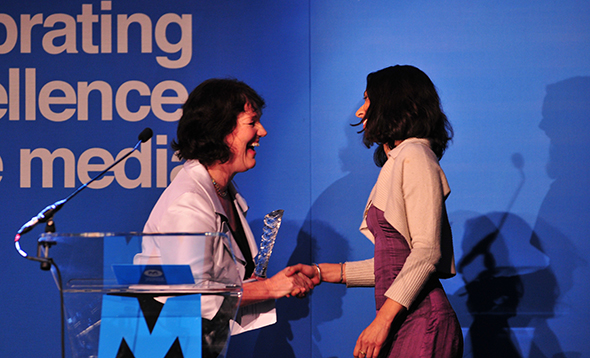 Dr Handley said, "We are delighted once again to sponsor the prestigious Journalist of the Year award. Manchester Metropolitan University has a real commitment to engaging with and representing the community it serves.
 "We believe passionately at what the Asian Media Awards are doing.
"We at Manchester Metropolitan University have some large and popular  multi-media programmes and we have some of our students are  here  today."
"We are on mission ensure that our programmes are more inclusive of minority ethnic communities.
"In order to do that we have a scholarship programme – the Mohammed Habeebullah  programme."
The Asian Media Awards took place on Thursday October  29 at the Hilton Manchester Deansgate.
The University of Salford were premier sponsors and partners to the event included ITV, MediaCom & Press Association Training.
The 2015 AMA's supported Plan UK's 'Because I am a Girl' Campaign.
The Asian Media Awards 2015 were supported by University of Salford, Hilton Manchester Deansgate, Carter Law Solicitors, Manchester Metropolitan University, Routes into Languages, Evoque Medical, Zac Dean, Ride Leasing, AMT Lawyers, ITV, MediaCom, Press Association Training, Supreme Dream Events, Cleartwo, Payal, Plan UK & Because I Am A Girl.