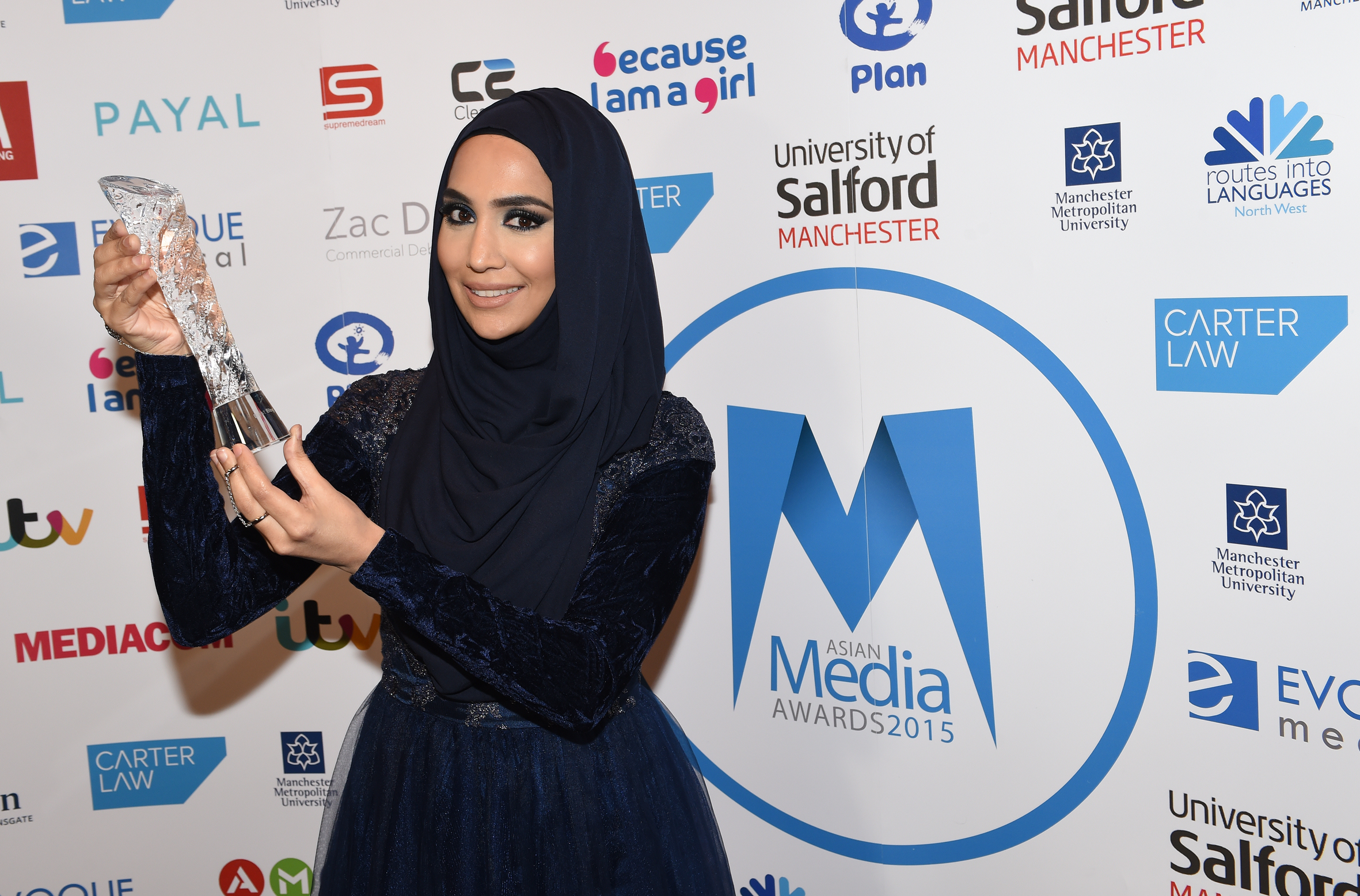 Video blogger, Amena Beauty picked-up the Best Blog 2015 accolade at the Asian Media Awards.
Finalists this year included a range of popular and talented  bloggers and commentators.
She was presented the award by cricketer Sajid Mahmood.
Amena Beauty, more commonly known as Pearl Daisy offers a range of exclusive fashion advice along with simple ideas on the latest trends.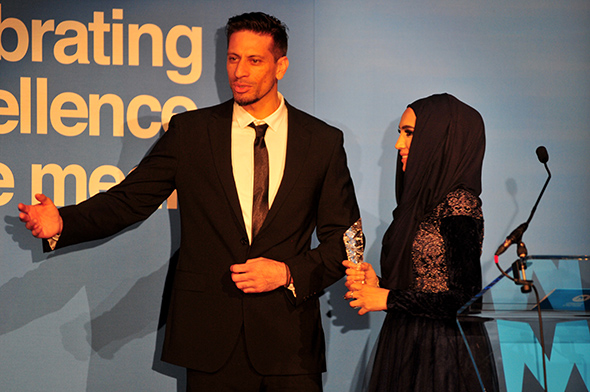 The channel and its social media affiliates offer tips on everything from the perfect headscarf styles to the latest in Islamic wear.
 Her 'hijab tutorials' are some of the most watched on the internet.
On stage Amena stage, "Thank you to the judges for recognising the work that I do and congratulations to everybody else who was nominated.
"It's a huge honour and it's wonderful to be here."
The Asian Media  Awards  took place on Thursday October  29 at the Hilton  Manchester Deansgate.
The University of Salford were premier sponsors and partners to the event included ITV, MediaCom & Press Association Training.
The 2015 AMA's supported Plan UK's 'Because I am a Girl' Campaign.
The Asian Media Awards 2015 were supported by University of Salford, Hilton Manchester Deansgate, Carter Law Solicitors, Manchester Metropolitan University, Routes into Languages, Evoque Medical, Zac Dean, Ride Leasing, AMT Lawyers, ITV, MediaCom, Press Association Training, Supreme Dream Events, Cleartwo, Payal, Plan UK & Because I Am A Girl.