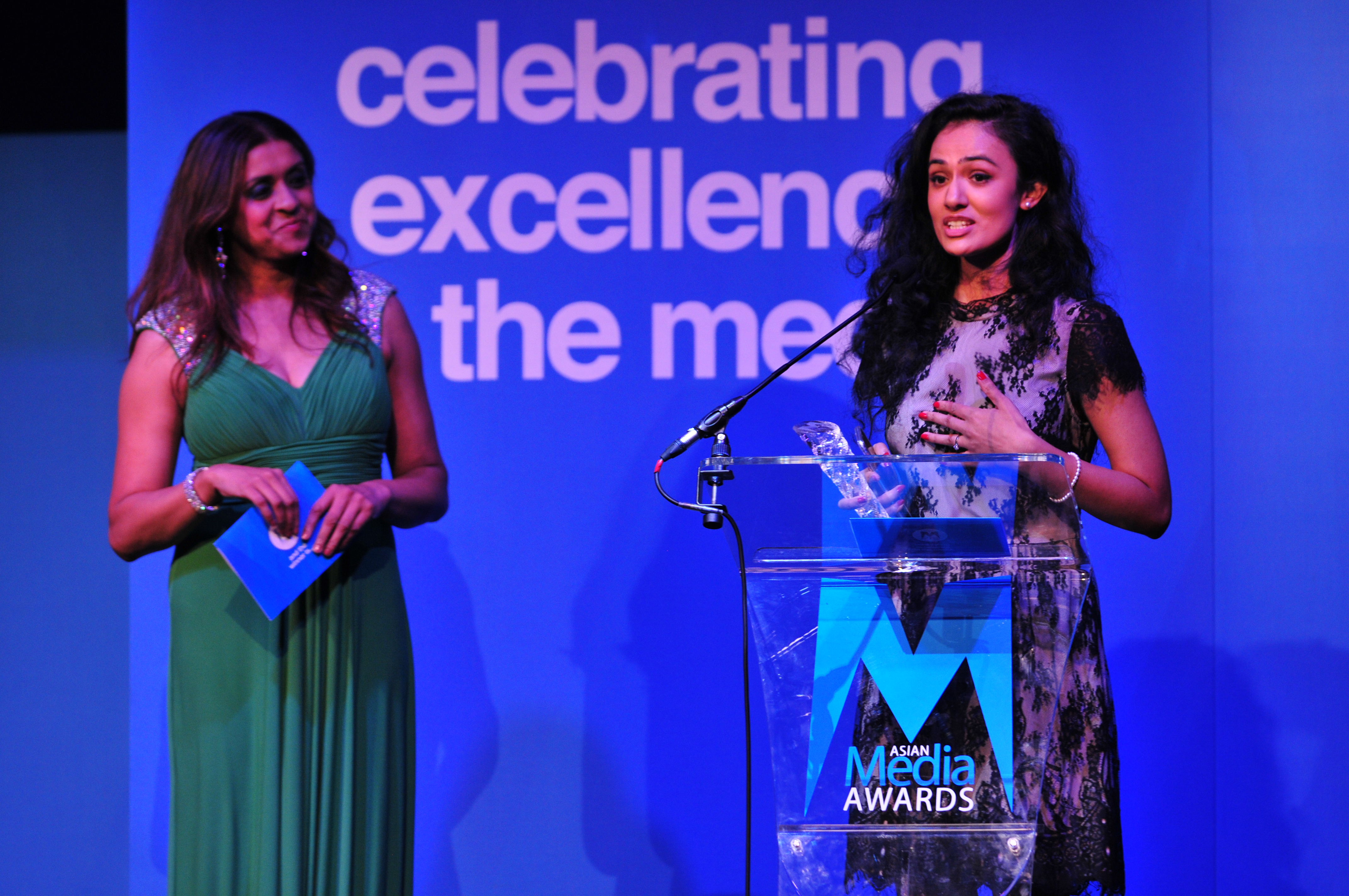 A controversial documentary which aimed to highlight the women's rights was honoured with the Best Investigation category at this year's Asian Media Awards.
India's Daughter: A film by Leslee Udwin looks to explore the issue of violent crime in the South Asian continent.
One of the more startling aspects of the piece is an unprecedented confession in custody from one of the rapists in this case from Tihar Jail, Delhi.
This interview has afforded crucial insight into the mindset of the men who committed the rape, and presents a wider in-depth exploration of the patriarchal society and culture which seeds and encourages violence against women.
The AMA Best Investigation award aims to highlight a piece of journalism and report that that raises important issues and asks difficult questions.
The award was presented by judging panel member Shamim Choudhry of TRT World Turkey who commended the detailed and varied work shortlisted at the awards.
Accepting the award for India's Daughter was Associate Producer Riddhi Jha. She said on stage, "I'm never ever lost for words but today I am.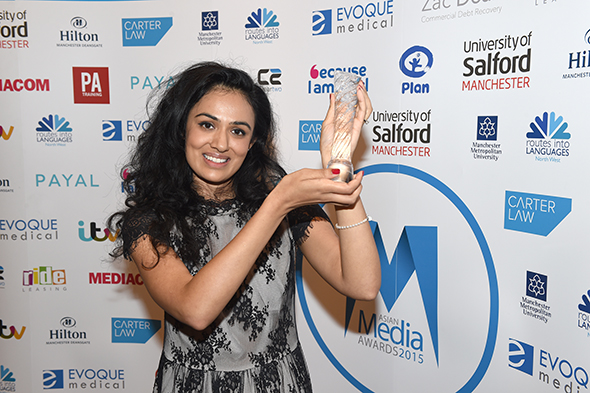 "It's an honour to be recognised for such an important issue and a very hard topic that all of the team has battled with for two years. So it's an absolute pleasure to be honoured.
"This award has to be dedicated to Joti Singh who was a 23-year-old medical student who was gang raped and brutally murdered.
"This is also to honour every single girl and woman around the world who is fighting for freedom every single day."
She read out a message from Filmaker Leslee Udwin herself which said, "I am honoured to receive this award and especially so given its prominence.
"I love India and it breaks my heart every day to think that the ban on this film continues.
"It is a ban that is bringing shame on India, not the film.
"The film itself is transforming people the world over, burning activists with a cause of the human rights of girls  and women across the world.
"I use this opportunity to appeal yet again to PM Modi who I hope is following these prestigious awards and lifts this ban and in doing so lifts the veil of shame from my beloved India, a country that has led the world by example in fighting for woman and girl's.
"Thank you Asian Media Awards and people the world over who are engaging with this cause.
"Thank you with all my heart, Leslee."
The Asian Media Awards took place on Thursday October  29 at the Hilton Manchester Deansgate.
The University of Salford were premier sponsors and partners to the event included ITV, MediaCom & Press Association Training.
The 2015 AMA's supported Plan UK's 'Because I am a Girl' Campaign.
The Asian Media Awards 2015 were supported by University of Salford, Hilton Manchester Deansgate, Carter Law Solicitors, Manchester Metropolitan University, Routes into Languages, Evoque Medical, Zac Dean, Ride Leasing, AMT Lawyers, ITV, MediaCom, Press Association Training, Supreme Dream Events, Cleartwo, Payal, Plan UK & Because I Am A Girl.