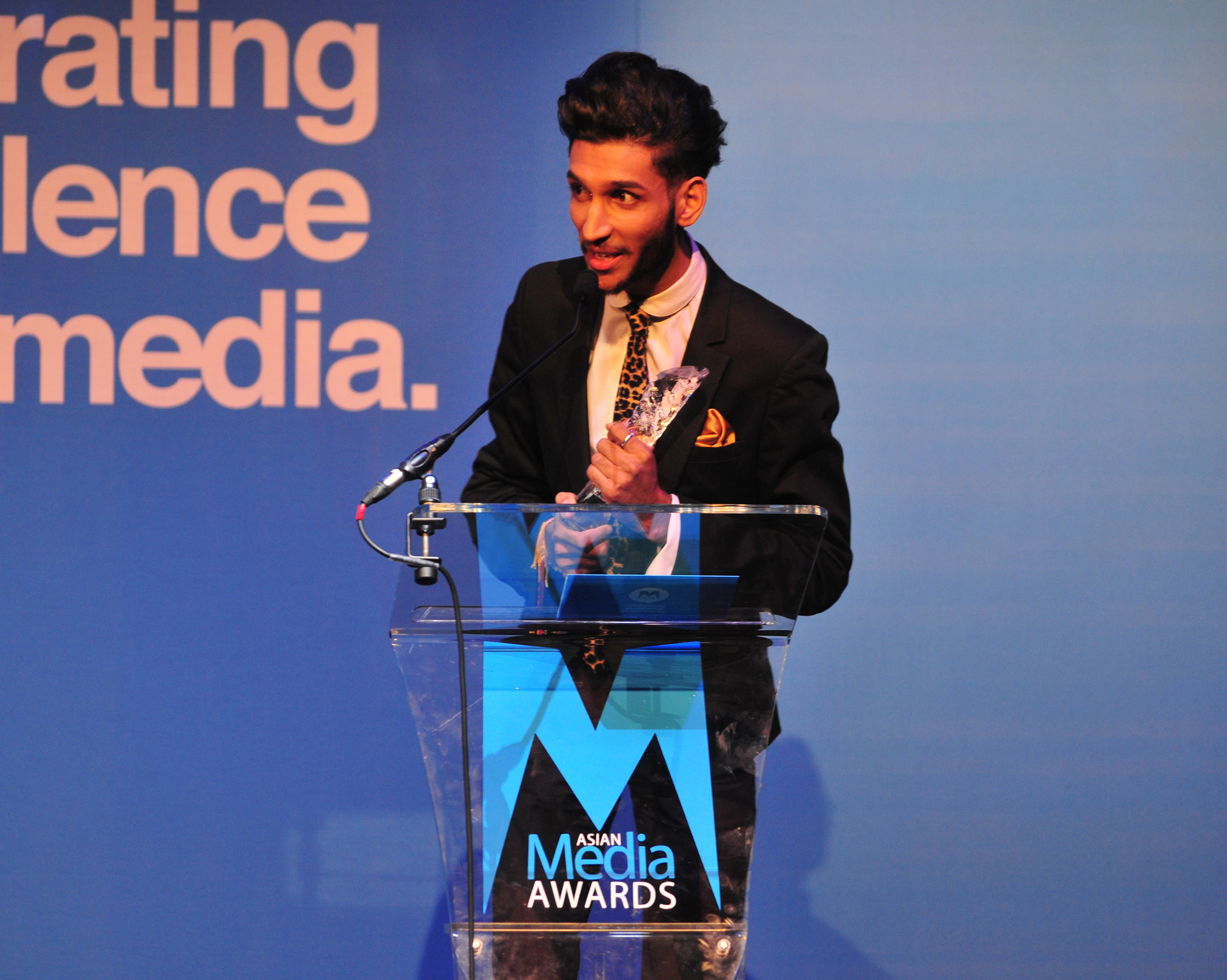 Planet Parle picked-up the Best Video Channel Award at the Asian Media Awards 2015.
Whilst he may not have the page hits as some Youtube sensations of late Parle Patel most certainly makes that up with a level of originality that outstrips some of his peers.
Parle has produced a range of memorable videos with characters to match. Tackling everything from awkward wedding moments to national politics his characters have looked to satirise ordinary moments.
The Asian Media Awards sponsored by the University of Salford aim to showcase the very best talent working in the media industry.
He was presented the award on the night by Comedian Tez Ilyas who recently got rave reviews himself at the Edinburgh Fringe.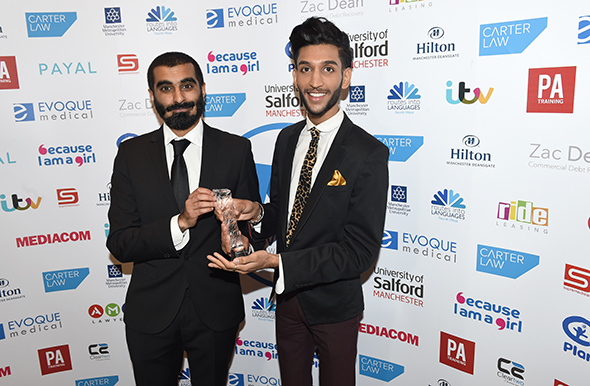 Accepting the award he joked, "This is a huge honour for me. I'm actually meant to be at a wedding in India…all the aunties are talking about where I am!."
On a serious note he added, "It is also fantastic that you are honouring something like a video channel.
"To hold this award in my hand and I thank my parents who are here with me tonight and almighty god."
Parle has also looked to engage with audiences both here and abroad, appearing on stages in the USA most recently at community funded celebrations.
Born in North-West London, but raised in South London, Parle Patel spent six years living in Melbourne, Australia.
He says it was through this constant moving around when he discovered a passion for absorbing different cultures and art forms, only to get creative himself with his own Gujarati and India Culture.
At university Parle studied a Design and Engineering degree in Broadcast Media and later launched 'The United States Of Parle'.
He vowed to involve his roots in a creative and crazy way whilst maintaining a close bond to being a proud Brit.
But his ideas have not been limited to producing humorous content.
In July of this year he decided to raise awareness of something that was not only close to his own heart but also seemingly ignored within the Asian community.
His video on 'Depression in the Asian Community' filmed alongside TV presenter Atika Choudhry aimed to show how depression is often ignored, not understood or suppressed by mature men.
The video draws attention to the plight of the older Asian man suffering from depression and illustrates just how much strain it can impose on others, more so when they simply do not understand what is happening to a loved one.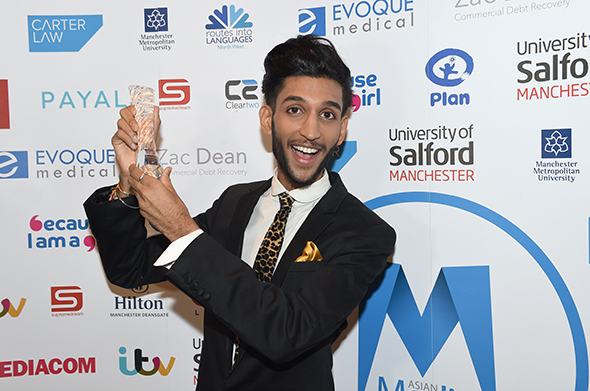 Speaking about the award earlier he said, "Winning the Asian Media Award for the Best Online Channel 2015 is incredibly humbling.
"I thank God for letting me win this, because if I didn't some of my family were getting hesitant about why I didn't work in an office, hospital or corner shop.
"When you put all your energy into creating a channel using, mainly, a language that often gets forgotten in South Asian Media (Gujarati) you could easily be made to think it doesn't stand a chance to be recognised.
"Today, however, not only has it received millions of views, I have been given an award that I only dreamt of receiving.
"I thank my parents for being so entertaining and for inspiring to me to strive for creative excellence behind the camera and in front of it, but most of all thanks to all my well-wishers, keep me strong when it all gets difficult."
The Asian Media Awards took place on Thursday October  29 at the Hilton Manchester Deansgate.
The University of Salford were premier sponsors and partners to the event included ITV, MediaCom & Press Association Training.
The 2015 AMA's supported Plan UK's 'Because I am a Girl' Campaign.
The Asian Media Awards 2015 were supported by University of Salford, Hilton Manchester Deansgate, Carter Law Solicitors, Manchester Metropolitan University, Routes into Languages, Evoque Medical, Zac Dean, Ride Leasing, AMT Lawyers, ITV, MediaCom, Press Association Training, Supreme Dream Events, Cleartwo, Payal, Plan UK & Because I Am A Girl.