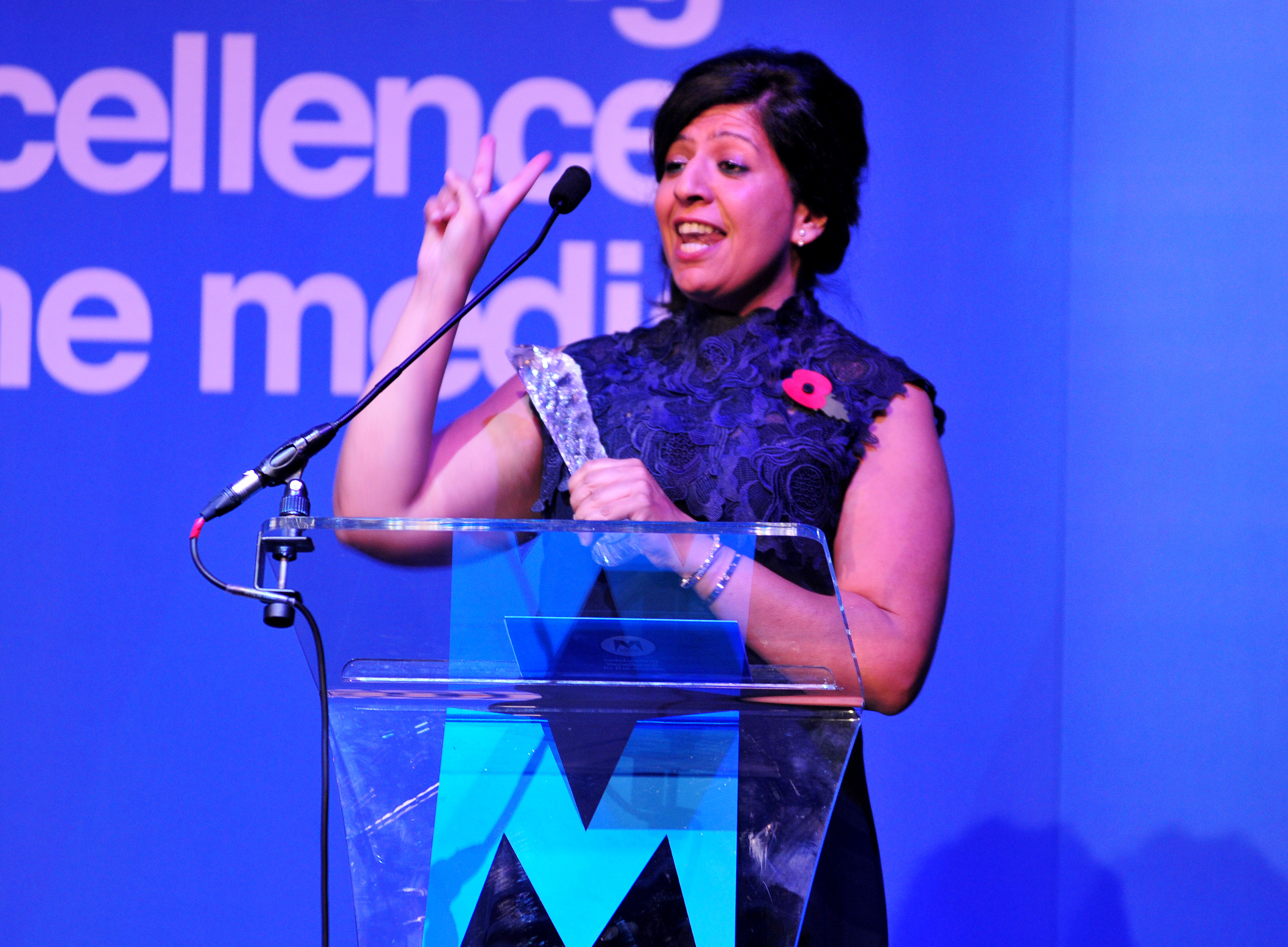 Sangeeta Bhabra was named Regional Journalist of the Year at this year's Asian Media Awards.
The third AMA ceremony took place at the Hilton Manchester Deansgate where stars from TV and radio joined some of the UK's leading journalists, broadcasters and writers.
Judges commended this year's Regional Journalist of the Year category which was included at the awards for the first time.
Sangeeta was presented the award by Pendle MP Andrew Stephenson.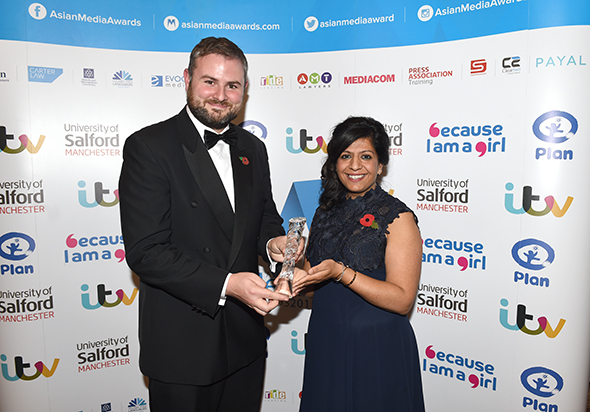 Sangeeta Bhabra has reported on major regional and national news stories for the RTS award winning regional news programme ITV Meridian News.
Over the last six years she has anchored the evening news programmes on ITV Meridian.
In the qualifying period for these awards she has reported from the beaches of Normandy, produced exclusive reports on World War One commemorations and reported from Dover on the issue of migration.
Sangeeta is also keen to mentor younger ITV News trainees and is part of projects which looks to inspire the next generation of media professionals.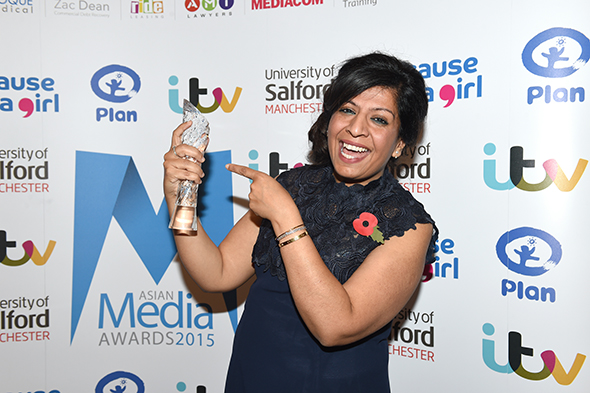 Accepting the award Sangeeta said, "I am thrilled to be here tonight.
"I want to say thank you so much ITV, the Asian Media Awards and the judges. There is so much great talent up there! This means so much to me.
"Thank you to my mum and dad, and thank you to the Head of News Robin Britton."
The Asian Media Awards took place on Thursday October  29 at the Hilton Manchester Deansgate.
The University of Salford were premier sponsors and partners to the event included ITV, MediaCom & Press Association Training.
The 2015 AMA's supported Plan UK's 'Because I am a Girl' Campaign.
The Asian Media Awards 2015 were supported by University of Salford, Hilton Manchester Deansgate, Carter Law Solicitors, Manchester Metropolitan University, Routes into Languages, Evoque Medical, Zac Dean, Ride Leasing, AMT Lawyers, ITV, MediaCom, Press Association Training, Supreme Dream Events, Cleartwo, Payal, Plan UK & Because I Am A Girl.