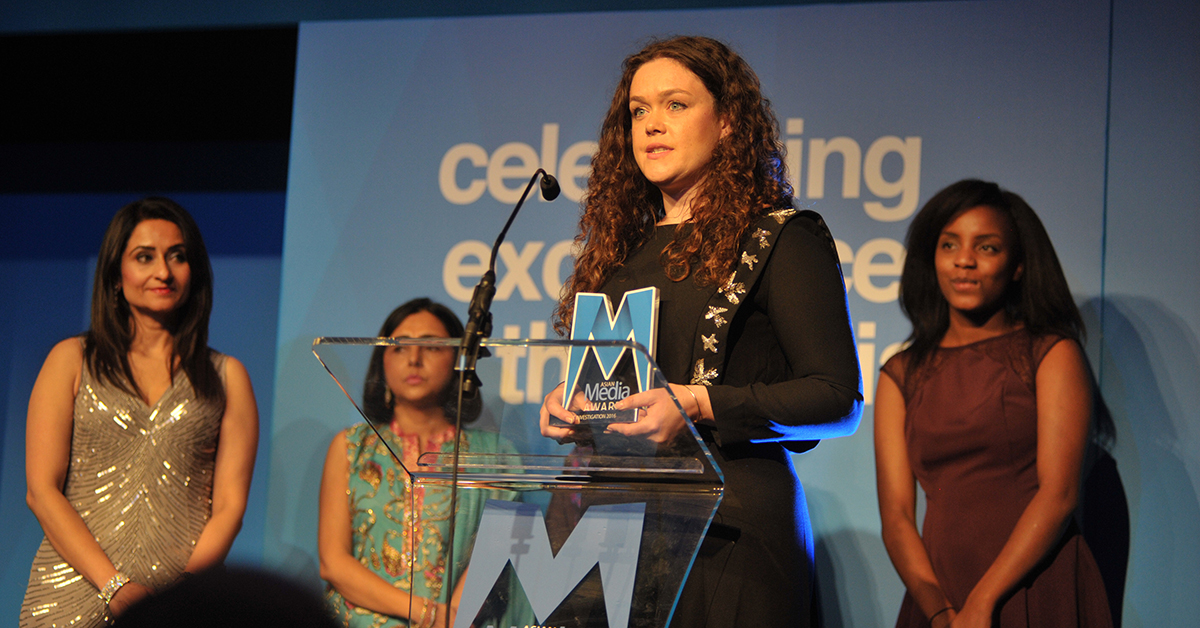 An undercover investigation which looked to expose the secret circles of British women who support extremists was named Best Investigation at the 2016 Asian Media Awards.
'ISIS: The British women supporters unveiled' was reported by Poppy Begum with undercover reporter 'Aisha' and produced by Jo Potts. The programme was produced by Hardcash Productions for Channel 4.
It headed a shortlist featuring some ground breaking work exploring a range of issues including Forced Marriages Cops, Radicals, Still Smiling: The women fighting back after Acid Attacks, The City with No Water and The Forgotten Girls of Dhaka.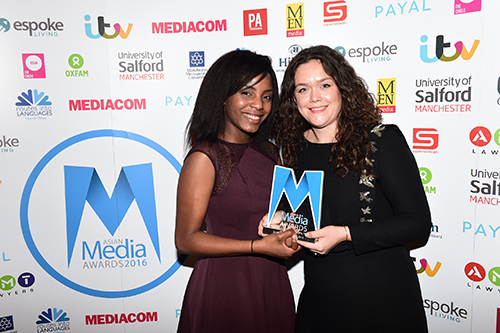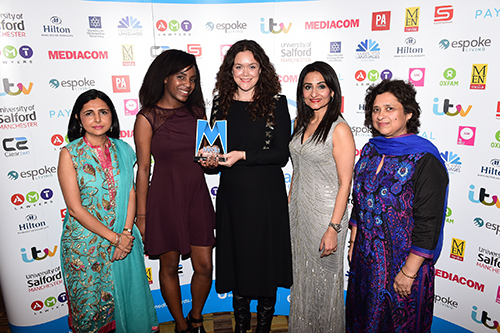 The AMA's recognise excellence in the media with categories in journalism, online, radio, television and marketing. The awards are sponsored by the University of Salford and took place the Hilton Manchester Deansgate.
Speaking on the night the team said, "This is for everyone who worked on the film, it was a huge team effort.
"We all worked hard on it but our two reporters, Poppy Begum and Aisha were absolutely incredible, very brave and very brilliant and any glory really goes to them.
"It's an incredibly strong category and we were amazed and felt very honoured to be nominated amongst the other films.
"We managed to do something that was very difficult. The people that were reporting on it were exactly the right people to be doing that.
"A lot of hard work came together in the right way in the end. We managed to tackle something that was quite difficult but we did it sensitively and asked the right questions."
The report was led by two young female British Muslim reporters, and managed, over twelve months, to infiltrate an inner circle of women glorifying extremism and promoting ISIS ideology both online and directly to women and young impressionable girls – often in the presence of very young children.
Captured before the deadly attacks in Paris, the footage shows female sympathisers in Britain who, in weekly two-hour lectures in north London, telling young Muslim women that Britain is waging a war against them.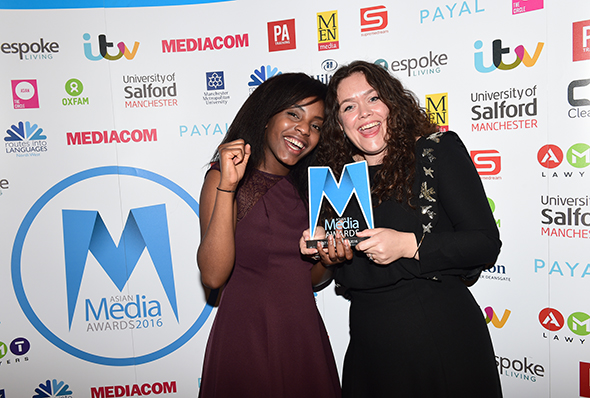 ---
The University of Salford are premier sponsors to the 2016 events and partners include ITV, MediaCom, Press Association Training and the Manchester Evening News.
The official charity partners for 2016 are The Asian Circle and Oxfam.
The Asian Media Awards 2016 are supported by Hilton Manchester Deansgate, Manchester Metropolitan University, Routes into Languages, AMT Lawyers, Espoke Living, Supreme Dream Events, Cleartwo & Payal.
For further information please e-mail umbreen@asianmediaawards.com.