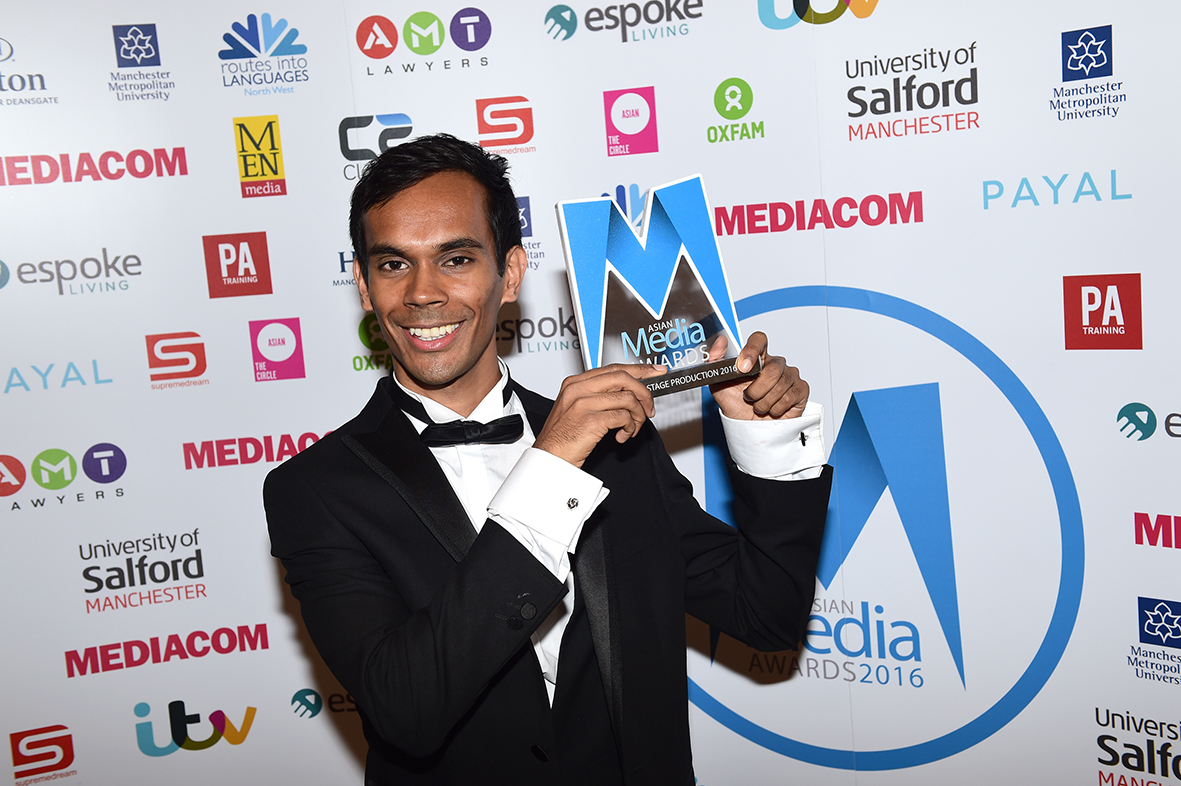 Wipers, a stage production which honours the contribution of millions of South Asian soldiers who fought during the First World War was named Best Stage Production at the Asian Media Awards.
The category featured five very distinct theatre productions including, Diary of a Hounslow Girl, Bring on the Bollywood, Laila: the Musical and Love Bombs and Apples.
The AMA's recognise excellence in the media with categories in journalism, online, radio, television and marketing. The awards are sponsored by the University of Salford and took place the Hilton Manchester Deansgate.
The award was presented by Conference and Events Operations Manager at the Hilton Manchester Deansgate Tom Brown.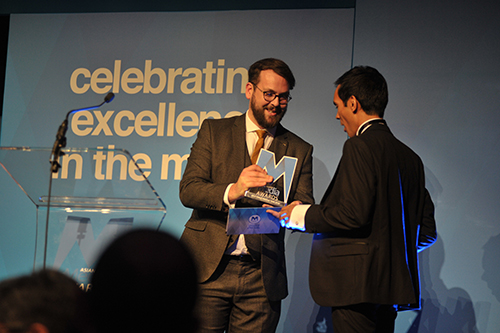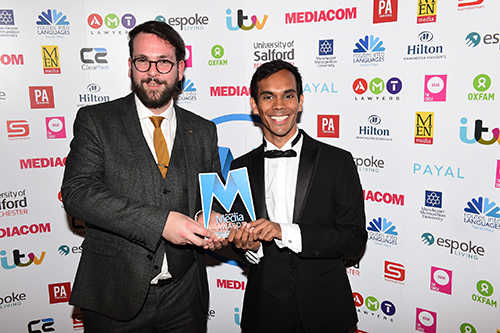 'Wipers' a The Curve Theatre and Watford Palace Theatre production, was written by Ishy Din and directed by Suba Das. It was performed by Jassa Ahluwalia, Waleed Akhtar, Sartaj Garewal and Simon Rivers.
The production is set in October 1914, Ypres, Belgium.
The British forces, bolstered by huge numbers of volunteer soldiers from across the Empire have suffered massive casualties in one of the first bloody battles of The Great War.
A group of South Asian and British soldiers seek refuge in an abandoned barn.
Over the course of a single night, this group of men must confront their fears and find a way to come together if they are to survive.
Speaking on the night Suba Das paid tribute to all the finalists for their original work. He also noted it was a story that would should continue to inspire generations to come.
He said, "It was such an incredible shortlist…such a diverse shortlist which is one of the most exciting things.
"To kind of know that British Asian work is being made in the UK ranges from new musicals to some really contemporary new writing.
"And our piece which was a contemporary drama about the million South Asian soldiers who fought in the First World War.
"To have so many friends and people I admire up for it as well was massively unexpected."
The Best Stage Production was sponsored by Hilton Manchester Deansgate.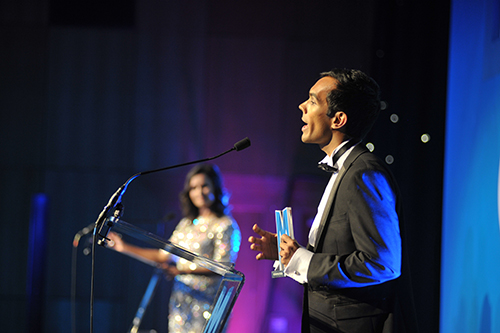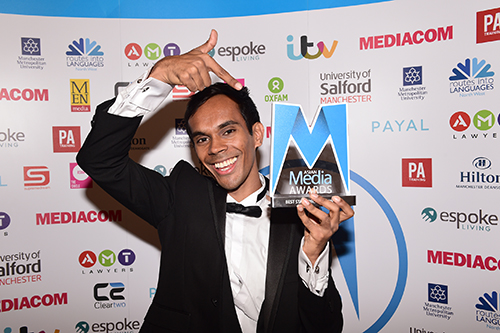 ---
The University of Salford are premier sponsors to the 2016 events and partners include ITV, MediaCom, Press Association Training and the Manchester Evening News.
The official charity partners for 2016 are The Asian Circle and Oxfam.
The Asian Media Awards 2016 are supported by Hilton Manchester Deansgate, Manchester Metropolitan University, Routes into Languages, AMT Lawyers, Espoke Living, Supreme Dream Events, Cleartwo & Payal.
For further information please e-mail umbreen@asianmediaawards.com.