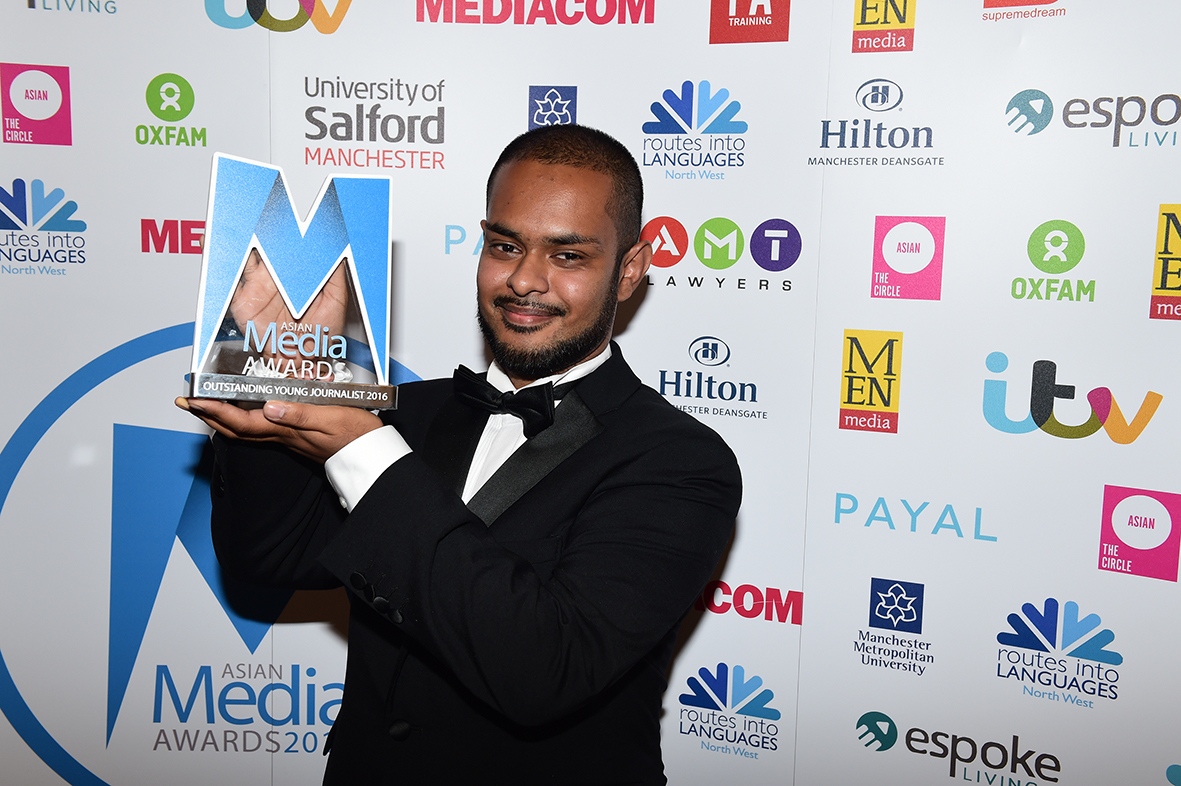 Kaamil Ahmed was named Outstanding Young Journalist at the 2016 Asian Media Awards.
The AMA's recognise excellence in the media with categories in journalism, online, radio, television and marketing.
Channel Four News Correspondent Fatima Manji was named Media Personality of the Year and she was joined by a whole host of stars from TV, film and radio including Art Malik, Shelly King and Nitin Ganatra.
The category included a shortlist of five of the most accomplished young journalists in the country.
The Outstanding Young Journalist Award was presented by Allan Walker, Dean of the School of Arts and Media and Paul Broster, Director of Journalism at the University of Salford.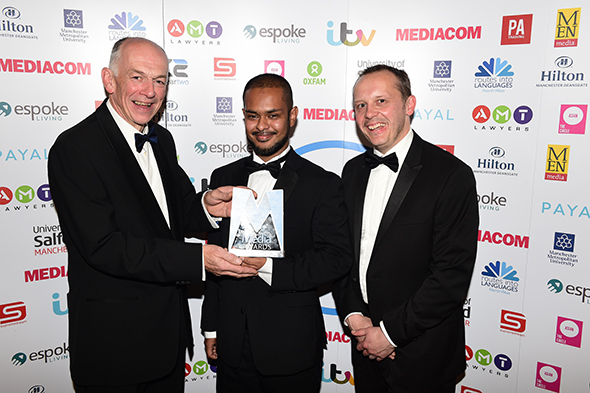 Kaamil Ahmed is currently the chief reporter in Jerusalem for Anadolu Agency's English service.
His work has seen him produce reports on issues relating to poverty, human rights abuses, politics and natural disasters.
Kaamil said, "It's a hard job. It's great to be recognised.
"Everyone who is a journalist knows it's hard work, long hours, taking risks and doing things you don't want to do.
"I guess I have done some unusual things. I've done a lot of international reporting which not everyone gets to do.
"I've been able to take a lot of opportunities."
In less than three years he has worked in Turkey, India, Bangladesh and Israel-Palestine covering stories in either as a reporter or an editor.
Among other reports he has helped to highlight the plight of those living in the Kutupalong refugee camp, Bangladesh; The story of a Palestinian journalist on hunger-strike and an investigation into how families of the Rana Plaza factory disaster in Dhaka are still awaiting compensation.
Based in what is still one of the most volatile regions in the Middle East, he has also reported on families living in Gaza's destroyed neighbourhoods, the parents of children caught up in violence and Indian Jews who find their religion questioned.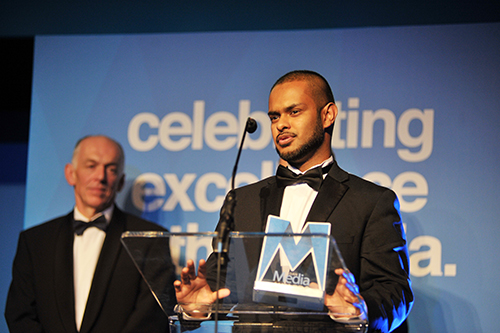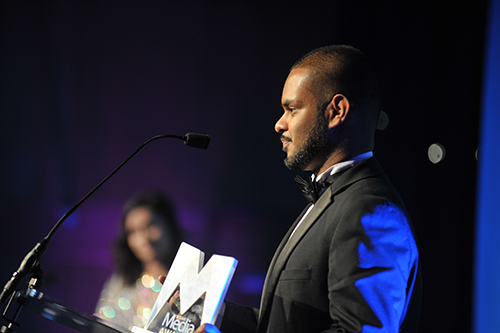 ---
The University of Salford are premier sponsors to the 2016 events and partners include ITV, MediaCom, Press Association Training and the Manchester Evening News.
The official charity partners for 2016 are The Asian Circle and Oxfam.
The Asian Media Awards 2016 are supported by Hilton Manchester Deansgate, Manchester Metropolitan University, Routes into Languages, AMT Lawyers, Espoke Living, Supreme Dream Events, Cleartwo & Payal.
For further information please e-mail umbreen@asianmediaawards.com.