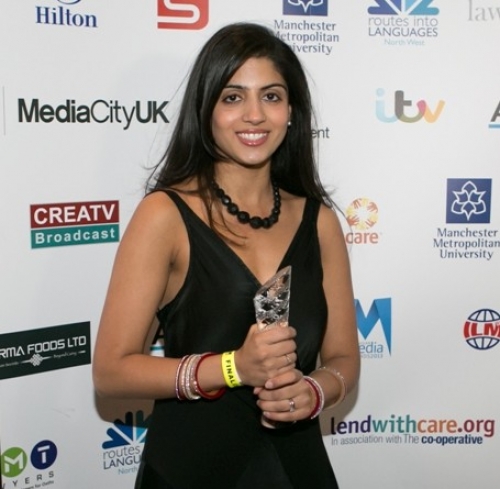 The Manchester Metropolitan University and Routes into Languages are delighted to be supporting this year's Journalist of the Year.
The Journalist of the Year category is one of the most sought after awards at this year's event and aims to reward an individual who has made a lasting impression with a series of reports on TV, radio, print and online.
The award is again being sponsored by The Faculty of Humanities, Languages and Social Science in partnership with Routes into Languages North West.
This year, Manchester Metropolitan University have expanded their journalism provision by launching an exciting new undergraduate degree in Multimedia Journalism.
The three year course has been designed to meet the needs of today's multimedia marketplace and as well as teaching core journalism skills, gives students the chance to specialise in a number of different areas including sport's journalism and radio reporting.
With a view to the global market, the course also allows students to study a language throughout the three years, giving the course an international edge.
MMU's Journalism Network Leader Mandy Leigh said: "Once again we are delighted to be sponsoring the Journalist of the Year award at the Asian Media Awards.
"With our new undergraduate course sitting alongside our established Masters in Multimedia Journalism we are fully committed to producing the next generation of highly skilled, motivated and ethical journalists, and look forward to seeing some of our own graduates nominated for this prestigious award in years to come."